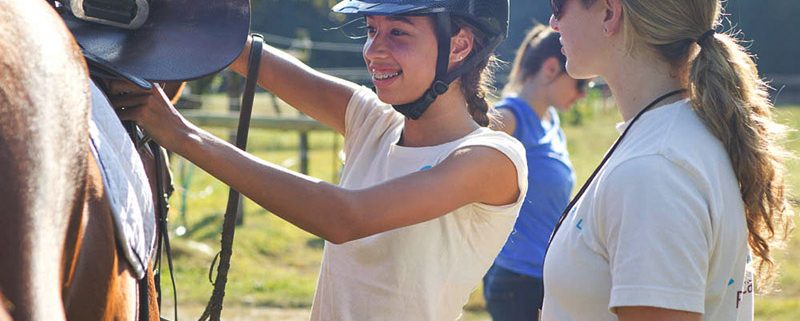 Cary, NC – Cary's Corral Riding Academy held their largest fundraiser of the year in order to reach their goal of helping 20 at-risk girls realize their potential.
Giving Local Girls a Chance
Corral Riding Academy is a year-long, non-profit program to work with at-risk teenage girls in the area. Joy Currey, founder and president of Corral, said the program is long-term intervention with a holistic approach: psychotherapy, vocational training and tutoring.
"The goal is to get the girls to college," Currey said.
A key part of Corral's psychotherapy is having girls work with horses, which have a proven therapeutic effect on emotional management.
Every year there are 20 spots available and funding for those 20 girls requires $120,000 total. To raise that money, Corral threw its annual Derby Dinner on Friday, May 6, 2016.
"It was a huge success and I am very happy with the outcome," Currey said.
So far, $55,000 has been raised for the coming year, or enough for nine girls. But the event also kicked off a five-day campaign where every donation to Corral will be matched dollar-for-dollar.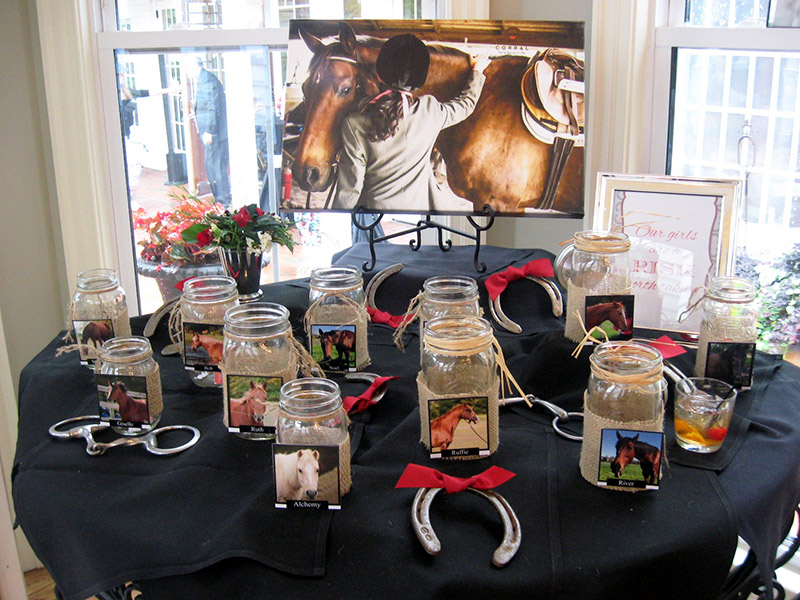 The fundraiser brought out donors from around the Triangle including Mimi Francis, founder and lead broker of A Better Way Homes Realty in Cary.
"I rode horses most of my life and I believe it's an empowering connection. Working in partnership with a horse, the way Corral teaches the girls to do, is an amazingly powerful experience," Francis said. "We are so grateful to our clients for funding our ability to help Corral meet their fundraising goal and continue to do the important work they do."
How Horses Help At-Risk Girls
Currey said, at face-value, most people understand there is something special in the relationship between girls and horses. But she said the reason equine assisted therapy works goes deeper than that.
"Horses are prey so they are aware of their entire environment. They can sense the smallest leaf falling, or, someone's heart rate changing," she said. "They act as an emotional mirror."
The horses at Corral's farm are all rescue horses. And with horses' heightened state of awareness, Currey said they are capable of a great deal of empathy and match the state their human companion is in.
"You need to manage your emotions to work with a horse and for some of the girls in the program, that's something they need help with," she said.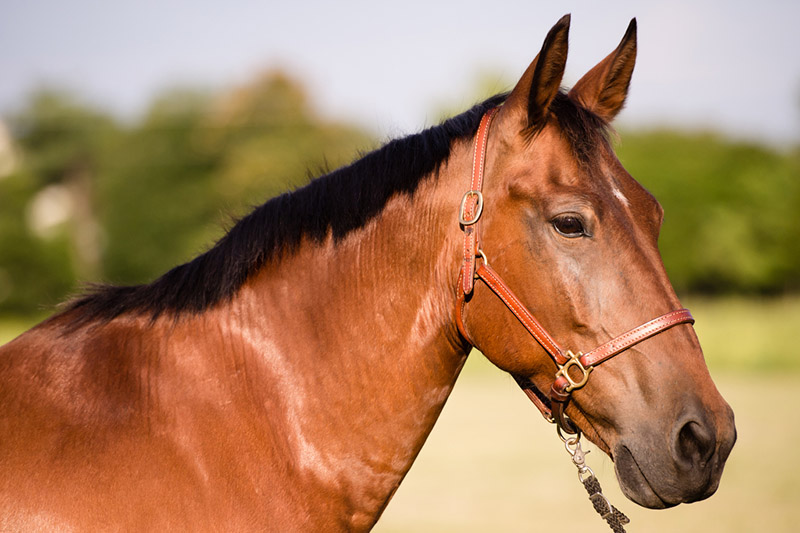 And not only do horses require emotional control but they also promote social awareness as well. "Horses work in a family structure. They don't have claws or fangs so that's their only method of protection," Currey said. "And because they want to create that family, they help promote social stability."
Plans for the Year
After the Friday Derby Dinner fundraiser, Corral will only have one more fundraiser during the summer. That is their "Breakfast on the Farm" at their farm on Saturday, May 21, 2016.
"It will let people come down and see our program for themselves and we will also have a giving campaign," Currey said.
After Breakfast on the Farm, outside of grants, there will be no more fundraisers until Autumn.
The Derby Dinner comes not long after Corral managed its "Million Dollar Miracle," raising $1 million in the course of three months to keep the farm it operates on Kildaire Farm Road open.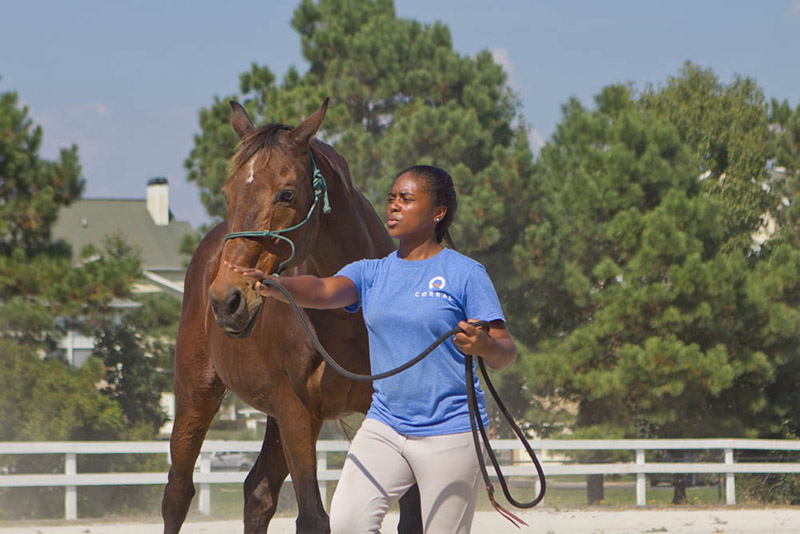 ---
Story by Michael Papich. Photos courtesy of Corral Riding Academy.
https://carycitizenarchive.com/wp-content/uploads/2016/05/horse2-copy.jpg
534
800
Michael Papich
https://carycitizenarchive.com/wp-content/uploads/2020/03/cc-archive-logo-450-v3.png
Michael Papich
2016-05-10 15:37:00
2017-04-11 13:18:12
Big Kick-off to Horse Therapy Charity