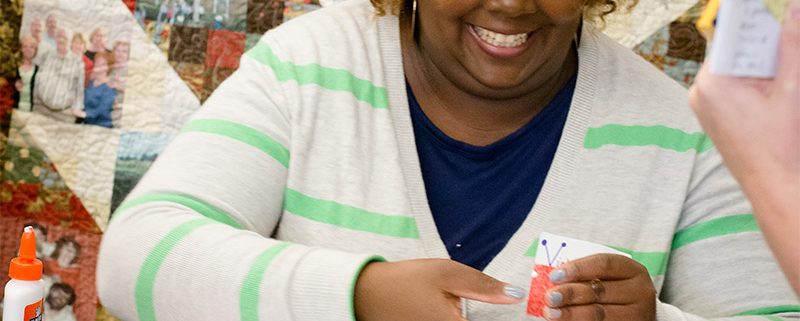 Cary, NC – Too many times in school, children are not given enough exposure to the arts or have a hard time engaging with classroom lessons. But through the Arts Integration Institute, Wake County teachers are learning ways to combine the two to stimulate both hemispheres of a student's brain.

How To Bolster The Classroom
From Monday, June 20 to Friday, June 24, 2016, 41 elementary school teachers from around the county will gather at the Cary Arts Center to participate in workshops by the United Arts Council of Raleigh and Wake County.
In these workshops, teachers will learn how to teach students with methods Ragen Carlile, vice president of education and community programs at the United Arts Council, said help students learn better.
"When you learn about an art form and another subject at the same time, we find that students are more engaged, have fun and retain the information longer," Carlile said.
And while having fun is important for a student's overall wellness, Carlile said it will help their academic future as well.
"If they have fun while learning, they'll tell their friends about what they did and discuss the lesson and they'll be more likely to come back for more," Carlile said.
The Arts Integration Initiative has been going on for the past four years but this is the first year the program will have funding through the National Endowment for the Arts.
"The endowment understands the importance of teaching and engaging children," Carlile said.
A New Way To Approach Teaching
In the Arts Integration Initiative, teachers work with presenters in five artistic fields – poetry, dance, storytelling, visual arts and music – to create methods and curriculums that will incorporate both lesson plans and arts. Carlile gave the example of assigning students to write songs about weather.
"To write about the weather, they will need to learn about the water cycle, hot and cold air and science in general," she said. "But in writing a song, they'll also learn about stanzas, rhythm, rhyming and how to appreciate music."
Some other examples included creating movement and dance to teach students about punctuation. While a teacher reads a story, they will make shapes with their body to go along with periods, commas, exclamation points, etc. to show students how they are properly used in writing.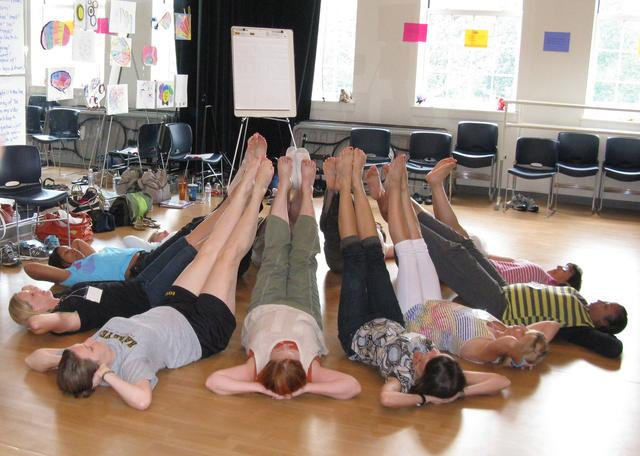 Carlile said some of these teaching methods can be used to educate students about more than just the art form and the lesson plan. For example, there is one lesson which combines theater with English language arts, which Carlile said sounds like an "obvious" pairing at first.
"In, say, a folk tale, there is a plot and a main character so students read and learn that way but in drama you also need to understand your character and how they should act so students need to work to figure that out," she said. "In these exercises, students are rarely alone so they are working together to creatively problem solve."
Another multi-action lesson is recreating an animal's habitat and ecosystem through claymation. This way, students are not only learning about biology and the art of designing figures, but they are operating a camera and learning about technology.
"And if they are interested, they can then go and show their families and they will continue to engage with the lesson," Carlile said.
The Arts Integration Initiative is being taught in the Cary Arts Center, which has given the United Arts Council the space for free and has held these events since it opened.
"The staff is very generous," Carlile said. "As an arts council, we're used to all of us working together to set up chairs and tables for classes and they've even helped with that."
The Arts Integration Initiative started in 2006.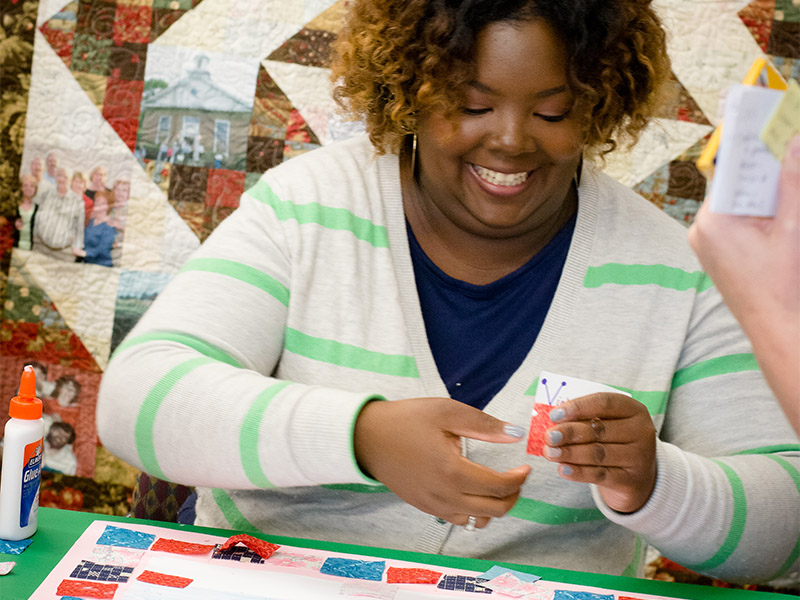 ---
Story by Michael Papich. Photos courtesy of the United Arts Council of Raleigh and Wake County and Andra Willis Photography.
https://carycitizenarchive.com/wp-content/uploads/2016/06/Arts-Integration-3.jpg
600
800
Michael Papich
https://carycitizenarchive.com/wp-content/uploads/2020/03/cc-archive-logo-450-v3.png
Michael Papich
2016-06-21 09:41:04
2016-06-21 09:02:13
Wake Program Mixes Art and Learning