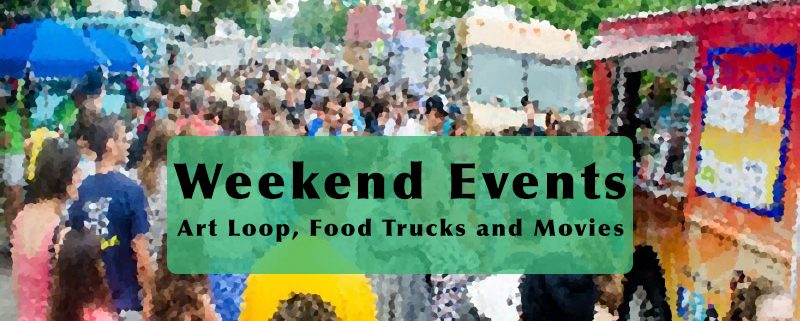 Cary, NC – This weekend is filled with events to keep you entertained and stimulate your mind. Take a look through just some of the fun things to do while you try and beat the heat.
Thursday, June 23, 2016
The Triangle Business Journal is holding a power breakfast to talk about the economic future and stability of Cary and the Triangle area at large. Key leaders in local economic development will be at the Prestonwood Country Club from 7:30 to 9:30 AM at this event, partnered with the Chamber of Commerce.
There are three great movies playing this weekend around Cary. For lovers of the arts, there is the Peggy Guggenheim documentary about one of the most famous arts patrons ever playing at The Cary Theater at 2 PM, plus Marguerite, the story of a music lover who wants to succeed despite the fact that she is very bad, playing later that day at 9 PM. For kids or lovers of classics, the Jim Henson/David Bowie picture Labyrinth is playing at Booth Amphitheater at 7 PM.
The Fine Arts League of Cary is meeting at the Cary Arts Center to discuss and promote the works of local Cary artists and find ways to nurture area talents. The meeting begins at 7:30 PM.
For more Thursday events, check out our calendar.
Friday, June 24, 2016
Final Friday Art Loop is a collection of local artists displaying and selling their work around the area. Major town centers such as Town Hall, Page-Walker, Bond Park Community Center, the Cary Arts Center and more will have arts, as well as Cary galleries such as Studio 180 Salon, Cary Gallery of Artists, Manifestations, Village Circle Gallery, Chatham Hill Winery and more. Check out the Cary Art Loop website for a full list of locations. All shows start at 6 PM.
Barnes & Noble on SE Maynard Road is inviting everyone to relive the magic of the Harry Potter world in preparation for the release of the eighth Harry Potter story in July. Starting at 7 PM, there will be Wizard-and-Witch-themed activities, games and even themed snacks at the café. There will also be a chance to win limited edition Harry Potter books and other items.
Broadway at the Booth is part of Booth Amphitheater's SummerFest 2016, with the North Carolina Symphony playing the music from hit Broadway musicals. Not only will the NC Symphony be there but the DPAC is bringing the stars of these musicals to sing along. Doors open at 5:30 PM.
To find more Friday events, go to our calendar.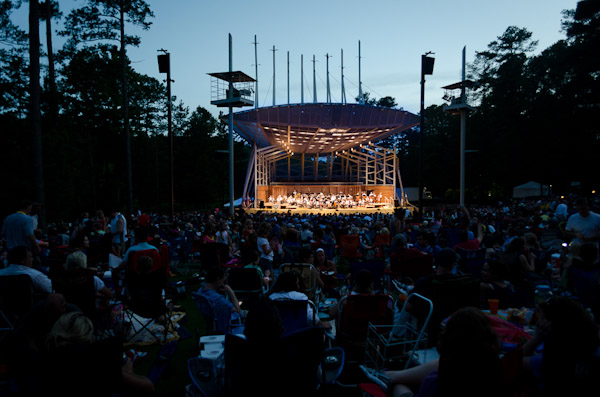 Saturday, June 25, 2016
Acoustic Nights in the District is this Friday and Saturday, starting at 6 PM at the District at Park West Village. Local musicians come to play free shows on the lawn in front of Stone Theater. This weekend's artists are Brooke Hatala on Friday, June 24 and Garland Mason on Saturday, June 25, 2016.
The Music of David Bowie will be played by the North Carolina Symphony as part of Booth Amphitheater's SummerFest 2016. Playing with the symphony will be a rock band and singer Randy Jackson. The concert will explore the full range of Bowie's catalogue. Doors open at 5:30 PM.
Scott Novotny and Herbie Gill will be performing stand-up at the Cary Theater at 8 PM. Novotny is a former writer for SNL, owned and operated Minnesota's first full-time comedy theater and has been doing stand-up for 25 years. Gill has performed on stand-up shows from satellite radio to TBS to PBS to ABC and beyond, using his wit and his passion to work circles around the audience and light up the stage.
For more on Saturday's events, check out our calendar.
Sunday, June 26, 2016
The Cary Theater is resuming its "Sundays with Truffaut" series with François Truffaut's classic "Day for Night" about a struggling film director as he tries to complete his movie amidst personal and professional problems with cast and crew. It's a great example for anyone interested in the "French New Wave" of cinema, whether you already love it or want to learn more. The movie starts at 2 PM.
Fairy Gardens Workshop is a class at Garden Supply Co. to teach anyone how to make tiny gardens, as well as how to design the containers. The class starts at 2 PM and registration is on the Garden Supply website.
Chatham Street Chowdown is this Sunday, going from 5 to 9:30 PM. More than 20 food trucks and four beer and wine vendors will be out on the stretch of Chatham Street from Academy Street to Templeton. There will also be live music from a stage on Walker Street.
There's more Sunday events over on our calendar.
Around the Triangle
Insomnia is a play by the Burning Coal Theater about residents of a Southern town who struggle with putting on an outward identity and persona that does not fit with how they feel on the inside. The show starts at 7:30 PM on Friday, June 24, 2016 at Raleigh's Murphey School Auditorium.
Silversun Pickups will be playing at Raleigh's The Ritz on Friday, June 24, 2016. Come hear their blend of Southern rock with a new look toward the future of music, with doors opening at 8 PM.
The Fair Trade Tent Sale is having its fifth annual event at the One World Market in Durham. Shop from fair trade artisans and also sell any fair trade items you have for a tax deductible donation. The tent sale goes from 10 AM to 6 PM on Saturday, June 25, 2016 and is open to everyone.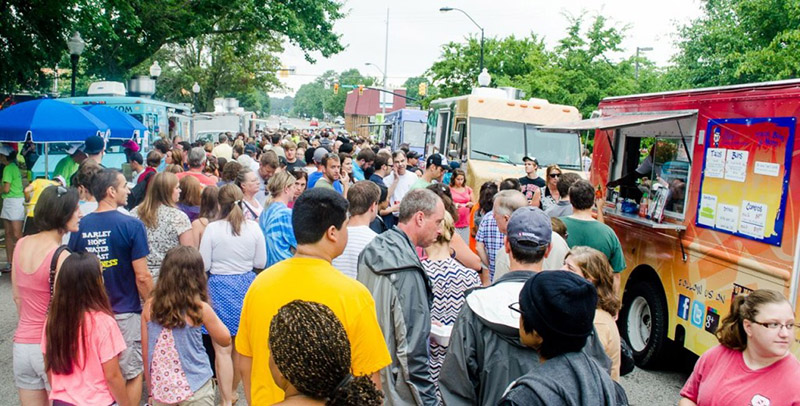 ---
Story by staff reports. For more info, check out the CaryCitizen events calendar. Photos by Hal Goodtree.
https://carycitizenarchive.com/wp-content/uploads/2016/06/WeekendEvents-June22-Banner.jpg
550
800
Staff
https://carycitizenarchive.com/wp-content/uploads/2020/03/cc-archive-logo-450-v3.png
Staff
2016-06-22 10:41:54
2016-06-22 09:36:13
Weekend Events: Art Loop, Food Trucks and Movies