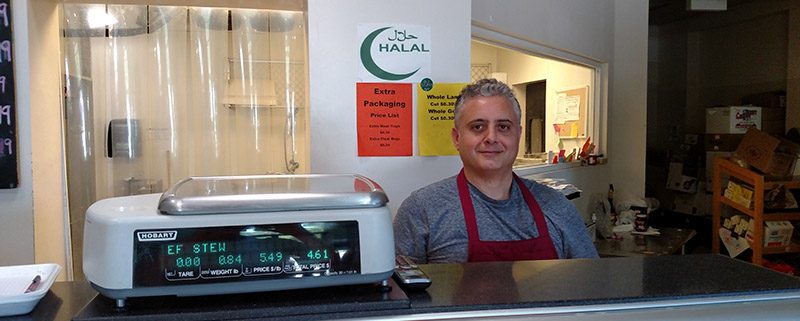 Story originally appeared on FoodCary.
Cary, NC – Cary has all sorts of stores and shops for a variety of tastes and needs and at the Olive Tree Market, customers can not only get custom cuts of fresh meat from the butcher shop but also buy from a wide selection of Mediterranean foods.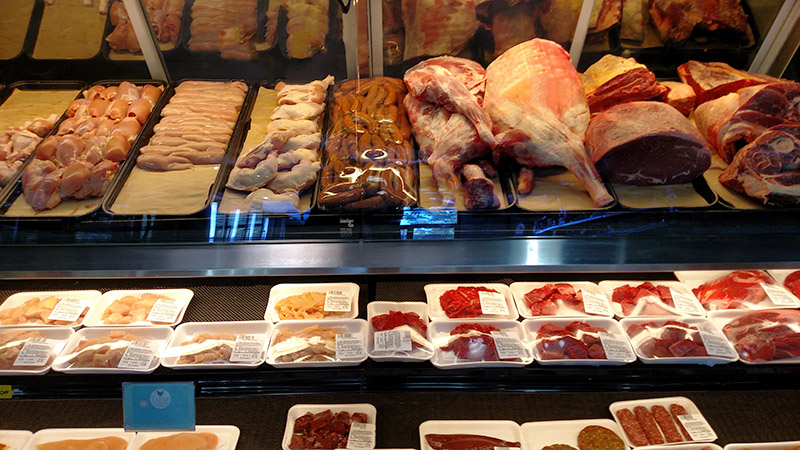 Customized Local Butcher
What customers first notice when they walk into Olive Tree Market, located on Nottingham Drive, is the large halal butcher's counter in the back. It's what owner Fadi Asad said the store is best known for.
"Our primary customer is someone who wants unique, quality meat," Asad said.
Many types of meat are served, including beef, goat and lamb (no pork), all of which can come with custom cuts depending on a shopper's need.
"Say if you need it thicker or you need just a certain part, we can do it," Asad said. "We can also give cuts with the bone in, like a rib eye, which is rare. Normally you'd only see that with, say, ribs."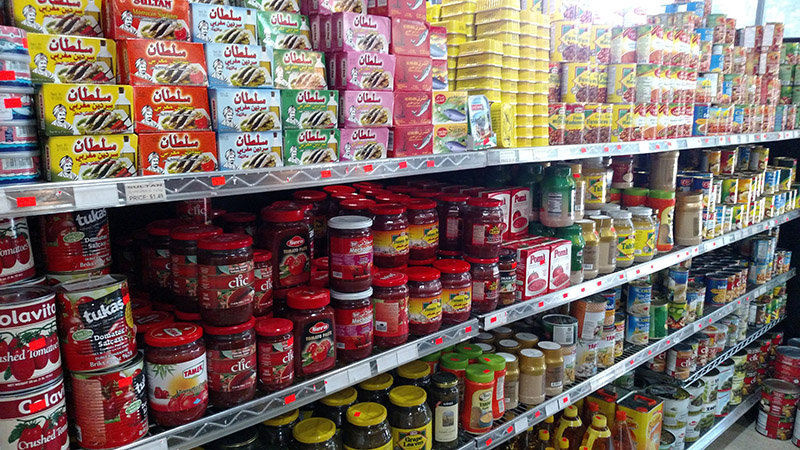 Olive Tree Market, which has been open since March 2010, works with whole animals and is traditional, with no hormones or antibodies added to the livestock. They also buy from farms in North and South Carolina.
"Most of what's in markets is air-packed and you don't know where it's from," Asad said. "Here, we bring in orders two-or-three times a week. Often, it'll be killed in the morning and be here in the afternoon."
There are also products made from the fresh meat for sale, including hamburger patties, kebabs, sausages and offals.
Also by the butcher's counter are various Mediterranean deli meats, including Italian mortadella and Turkish pastirma. Asad said the store is working on opening a full deli to serve sandwiches and hot plates to customers, with a planned opening date in December.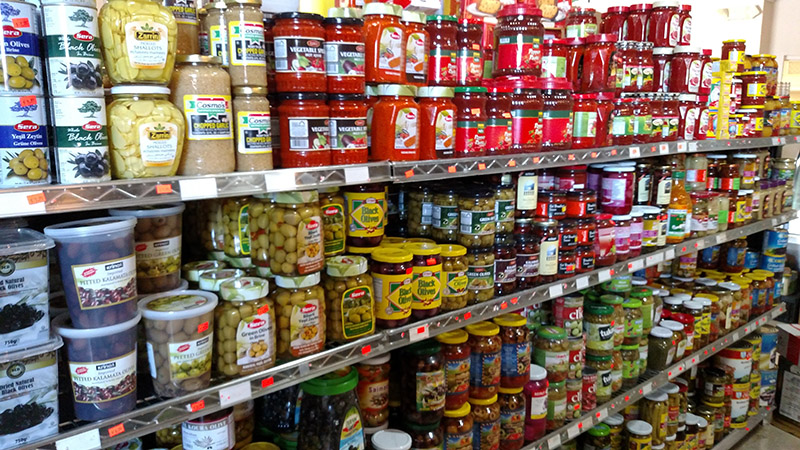 Global Tastes and Treats
While most known for its butchery, Olive Tree Market also has a large selection of products from around the Mediterranean and beyond. There are many goods commonly associated with the region, such as fetas, olives, pickles and spreads. But there are also foods that people who haven't explored the broader world of flavors may not be familiar with, such as halva, a sort of sesame fudge.
"It's very traditional in Eastern European food and it's very sweet. It's well known in parts of New York and people are surprised to see it here," Asad said. "We carry unique things like that you can't find anywhere else."
Speaking of sweets, Olive Tree has many candies and chocolates, some of which are imported and some that are made domestically using high-quality techniques and Asad said these are often more popular than American candies.
"People prefer the flavor and we also carry the Kinder brand which is very popular," he said. "We also have Turkish Delight and baklava from places such as the U.S., Jordan, etc."
For cooking, there are many spices and herbs, with some pre-packaged into mixes for Indian or Middle Eastern cooking and some sold and packaged in bulk.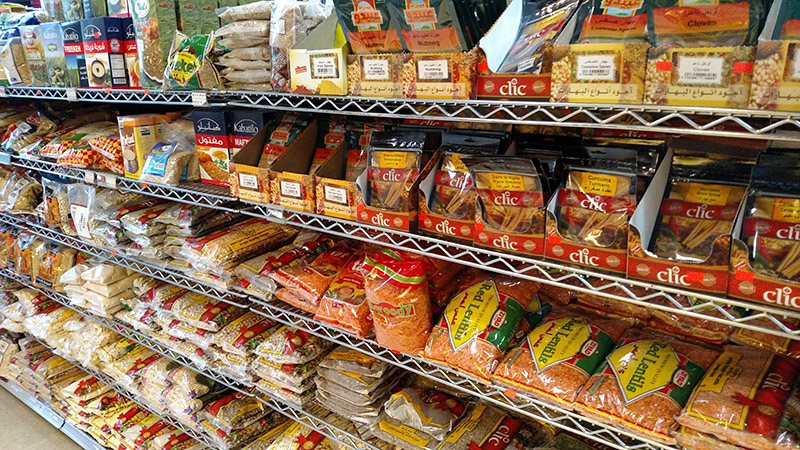 "I don't know if anyone can beat our prices on spices," Asad said.
Other flavorings sold at the market include rosewater, which Asad said has recently become popular to use in home cosmetics.
Near the spices are lots of staple ingredients, including lentils, rice, legumes, semolina and lots of fried nuts and fruits.
To wash that all down, Olive Tree sells many different kinds of drinks, from the popular kefir yogurt drink which is good for the summer to many European sodas to non-alcoholic beers and other malted beverages.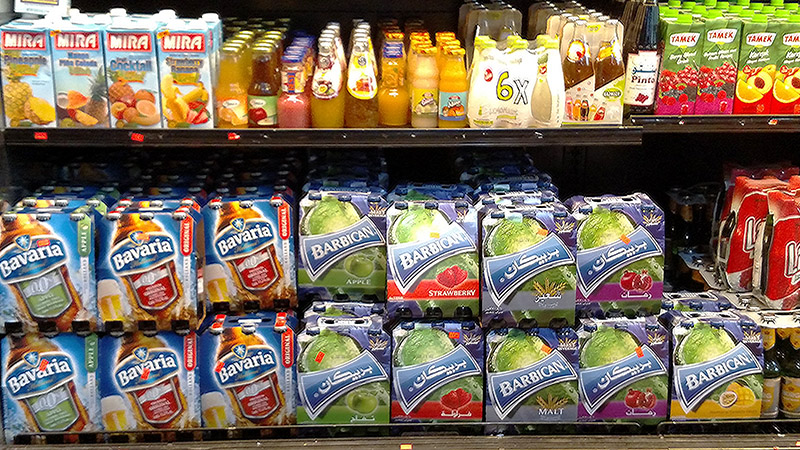 "We have customers who don't even want to deal with the drinks that are 0.5 percent alcohol so these are totally alcohol-free," Asad said.
So if you are looking for cuts of meat you cannot find or want to travel the world from your dinner table, check out the Olive Tree Market at 270 Nottingham Dr.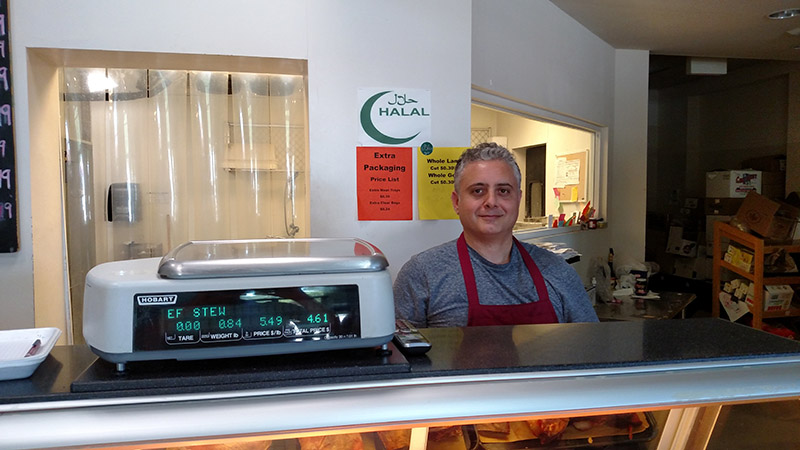 ---
Story and photos by Michael Papich.
https://carycitizenarchive.com/wp-content/uploads/2016/06/OliveTree-Feature.jpg
450
800
Michael Papich
https://carycitizenarchive.com/wp-content/uploads/2020/03/cc-archive-logo-450-v3.png
Michael Papich
2016-06-28 10:29:08
2016-06-28 09:36:38
Specialty Stores: Olive Tree Market