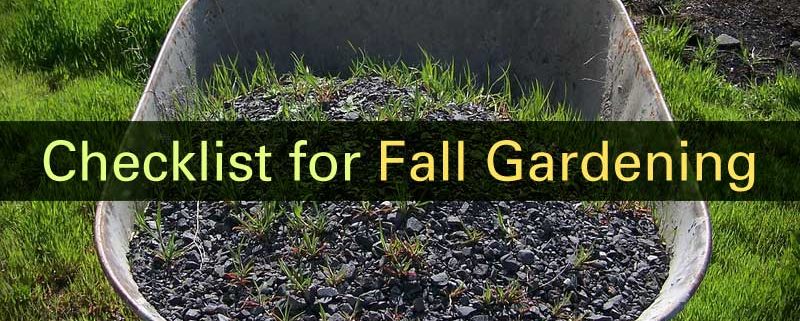 Cary, NC – As the heat of Midsummer gives way to the shorter days of Aautumn, now is the time to plan for your fall garden. Here's a handy checklist to help you get ready.
If your garden is like mine, the high summer of July can look a little parched. But as August unfolds, I can see what is recovering and what needs replacement. Here's a short checklist of what to look for:
✓ Does the lawn need reseeding?
✓ Any bare spots in the garden bed?
✓ What needs to be trimmed?
✓ Do I have enough pots and garden space to plant spring flowering annuals?
✓ Check garden tools
Lawn Reseeding
Most fescue lawns in North Carolina need reseeding about every three years. If your lawn is baking in the sun all day and the water runs off when it rains because of a slope, you may need to reseed every year. If your lawn gets some shade and has a topography that allows water to settle in, you may not need to reseed for five or ten years. But every three years is a good benchmark.
Timing is everything when it comes to successfully reseeding your lawn in the Piedmont.
The last two weeks of August into the first two weeks of September are ideal for reseeding.
If your lawn gets a lot of shade, you should aim for earlier in the range. If your lawn is exposed to sun all day, plan to reseed toward the end of the range.
Bare Spots in the Garden
Look at your garden beds to evaluate where you have have bare spots and what you will need to plant in the autumn.
It's probably too soon to plant right now, but you will be busy in the autumn. It's time to make your plans.
Do you have any shrubs or trees to replace? Are there any spots that could use bulbs or flowering perennials? Figure out what you will need and decide (or at least hone in) on what you want to plant.
What Needs to Be Trimmed?
Look around for things that have sprawled out of control, become leggy or just look untidy.
Autumn may not be the best time for a hard pruning, but a light trim can clean things up and allow space for other plants to grow.
Spring Flowering Annuals
Autumn is the time to plant Spring-flowering annuals in the South.
Consider where you will put Spring-flowering annuals like pansies and violets. Do you have enough available pots? Is there space in the garden bed or will you pull out Summer annuals like marigolds and petunias?
Check Your Gardening Tools
Every Autumn, it turns out we've misplaced a hand spade or lost a glove.
How long has it been since you serviced your lawn mower or sharpened your hedge trimmers?
Plan Now. Plant Soon.
Plan now for your autumn garden. Visit the garden store for ideas or to do maintenance on garden machines and replace missing tools and supplies.
Fall gardening season is about two weeks away in Cary, NC. Take advantage of the early weeks in August to evaluate and plan whatever you have in mind for your Autumn garden.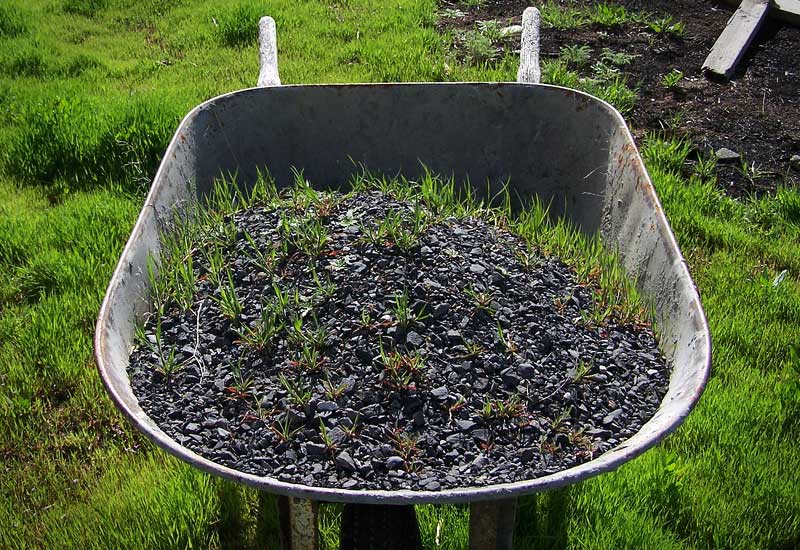 ---
Story by Hal Goodtree. Grassy Wheelbarrow by Emily Neef. The gardening column on CaryCitizen is sponsored by Garden Supply Co. on Old Apex Road in Cary.
https://carycitizenarchive.com/wp-content/uploads/2016/08/checklist-fall-gardening.jpg
550
800
Hal Goodtree
https://carycitizenarchive.com/wp-content/uploads/2020/03/cc-archive-logo-450-v3.png
Hal Goodtree
2016-08-12 10:59:43
2016-08-12 10:31:59
Checklist for Fall Gardening