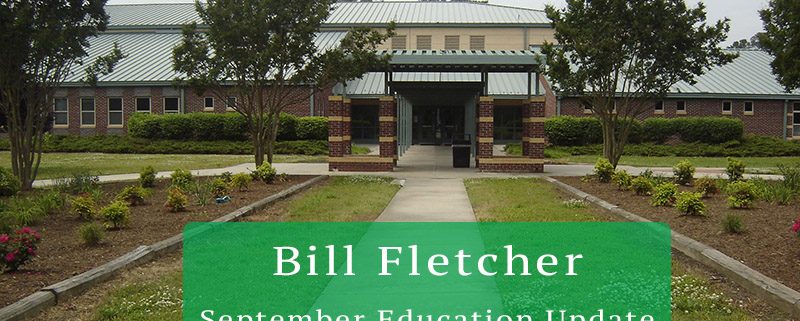 Wake County, NC – Thoughts for September 2016 from Bill Fletcher, Member of the Wake County Board of Education.
Wake now with 176 Schools "Open for Business!"
Current projections show a total of about 159,000 students are now engaged in their next academic pursuit in the Wake County Public School System. Another 120,000 +/- traditional calendar students joined their year-round cohorts for a new year of learning. Central in their academic experience will be mastering the 4Cs: Communication, Collaboration, Critical Thinking and Creativity! The challenge is to not just find or know facts, but to use that information to solve problems.
Wake Adjusts Local Funding to Close Budget Gap
The Board of Education sifted through some difficult choices to trim more than $17M out of the 2016-17 operating budget. The most difficult decision for me — pulling middle school arts funding that was intended to restore programs lost during the recession. Coming in a close second was reducing sweeping and vacuuming in elementary schools to five days every two weeks rather than six days every two weeks. These are contracted cleaning services; those contracts will be adjusted. On the positive side, the Board found money to give bus drivers and other support staff a 1.5% local increase to match the state's 1.5%.
New Budget Challenges from the State
The State budget for 2016-17 includes some significant changes to future state allocations for teaching positions. Historically, a 1:17 teacher allocation formula, for example, provided one teacher for each classroom but also, when aggregated across a school, provided teachers for art, music, PE and instructional resource teachers plus others. The actual teacher-student ratio in a classroom could be 1:19 or 1:20. But the new budget removes that flexibility and requires the teacher allocation only be used in the regular classroom. Enforcement could defund as many as 460 art, music, PE and other positions. In addition, limiting class size to allocation ratios would require as many as 400 more classrooms and teachers – by August 2017! Do you see a problem here?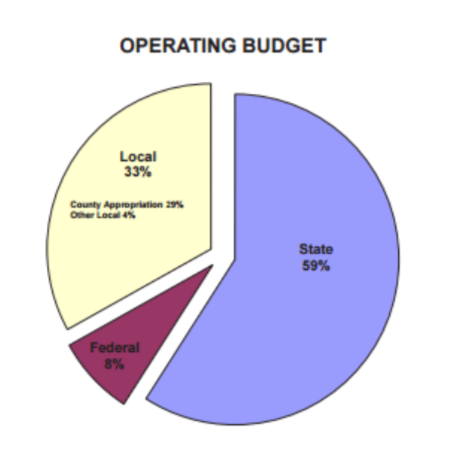 November School Board Election to be held for All Nine Seats
The current round of lawsuits ended with Federal Judge James Dever ruling that school board elections will be held using the district maps created in 2011 and used in 2011 and 2013. He also ruled that elections be held in all nine of those districts this November 8. So, remember to go to the backside of your ballot to find your school board race and vote for your representative.
Factoid #25
In a single day in August every year, Wake launches the largest bus system in the state. It opens with about 80,000 riders, 760 buses and drivers who travel about 100,000 miles per day. It does so with on-time performance of almost 99 percent and abundant safety. I'd say that is a feat to be admired!
Parent chats (except on holidays)
1st Thursday – 1 PM
Cary Chamber, 315 N Academy St., Cary
3rd Monday – 11 AM
Caribou Coffee shop, 109 SW Maynard Rd., Cary
Bill Fletcher school info: BFletcher@wcpss.net Voice Mail: 919-694-8843 Mobile: 919-880-5301
---
Story by Bill Fletcher, Member Wake County Board of Education. Photo courtesy of the Wake County Public School System. Coverage on CaryCitizen is sponsored in part by Everything's Better Monogrammed in Cary. 
https://carycitizenarchive.com/wp-content/uploads/2016/09/GreenElementary-copy.jpg
497
800
Bill Fletcher
https://carycitizenarchive.com/wp-content/uploads/2020/03/cc-archive-logo-450-v3.png
Bill Fletcher
2016-09-06 12:02:18
2019-12-08 10:30:46
Education: Bill Fletcher September Newsletter