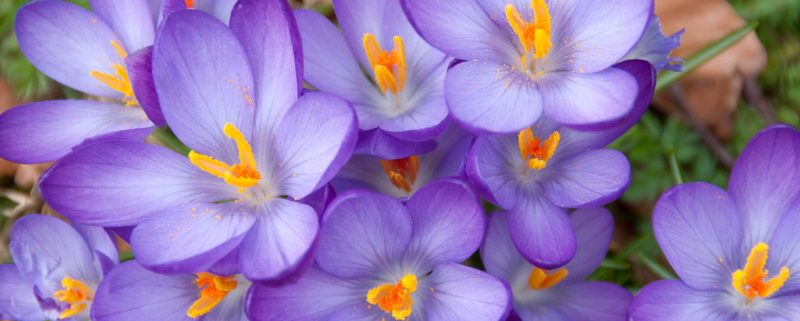 Cary, NC – Mid-October is the beginning of the season to plant bulbs in the Piedmont. Here are a few suggestions for your Cary garden.
Time to Plant Bulbs
Fall planting season kicks off in late August and early September with veggies and hardy annuals for Spring. Read our guide to early Fall.
But bulbs need cooler soil during the winter to produce a strong root system and store up enough energy to warm weather bloom.
Planting Bulbs
Hardy bulbs can be relied upon to produce a punch of color and shape in your garden. They last for years, often multiply and require little care.
Bulbs come from tiny Crocus to giant Canna lilies. Bulbs bloom at different times, so you can add interest to your garden all year round with a clever assortment of bulbs.
Here are some favorites for gardens in Cary and across the Triangle.
Crocus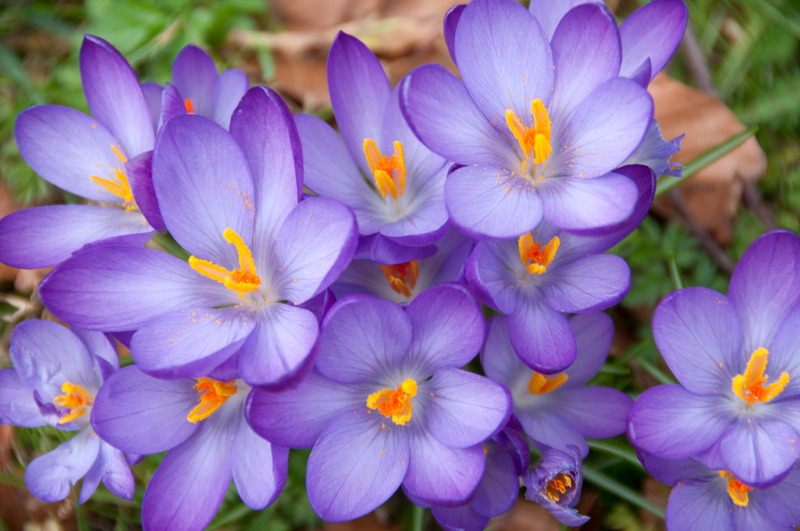 Tiny crocus is the first harbinger of spring, often blooming in January in Cary. Attractive grass-like leaves after bloom. Buy a small sack of crocus bulbs (12-24) and plant freely. Blooms: early Spring. Sun to shade.
Calla Lily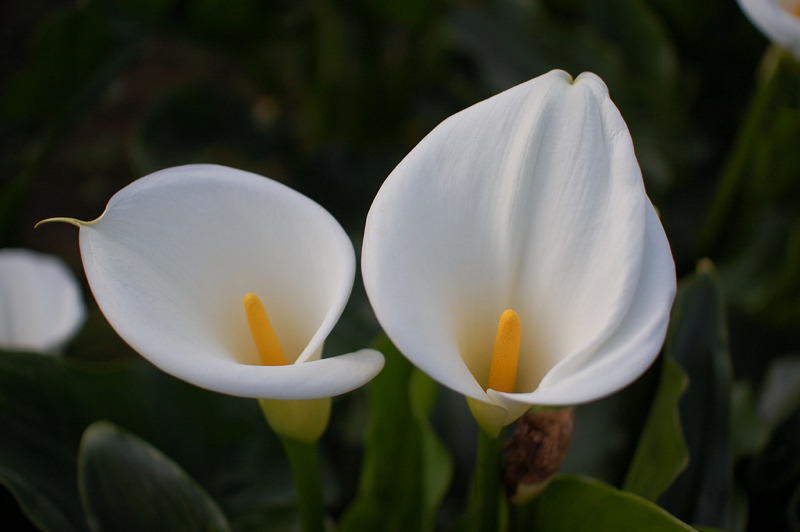 Large trumpet-like flowers are elegant and colorful. Attractive tropical leaves. Blooms mid-summer. Height 2-3 feet. Likes sun.
Canna Lily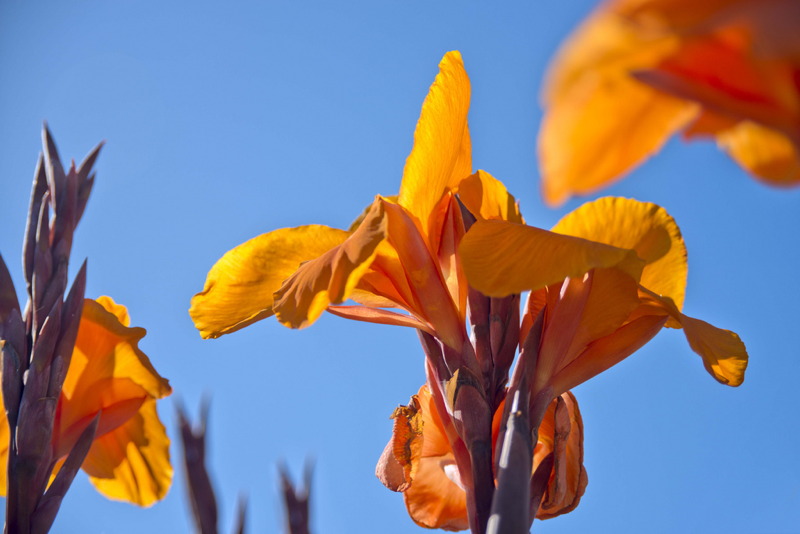 For a tall, bold statement (like the back of a sunny bed), consider cannas. They can grow up to six feet tall and and feature a bright parade of flowers atop large, tropical leaves. Blooms mid-summer; likes sun.
Daffodil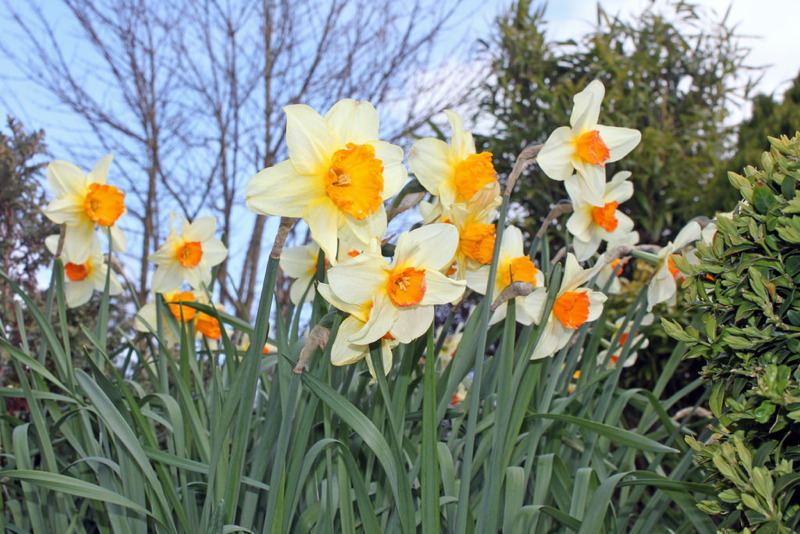 Nothing equals the early-spring delight of a bank of daffodils. Large, unique flowers from January to March (depending on variety) in shades of yellow, white and orange. Blooms: spring; likes part-sun or partially-shaded. Height: about 12″.
Daylilies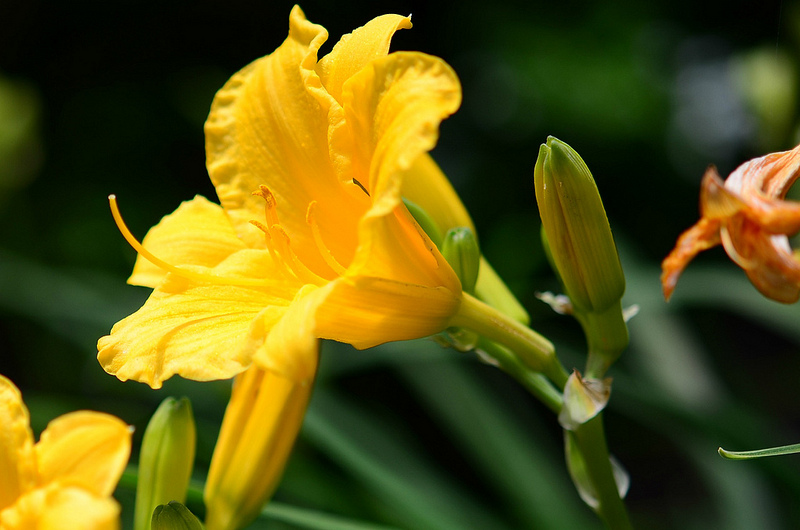 Not true lilies, but the flowers are lily-like.  Daylilies come in yellows, oranges and reds and bloom heavily for a month on 18″ stalks in mid-summer. They are popular by the roadside, hence the term "Ditch Lily." A hybrid daylily, Stella D'Oro (above), is smaller (about 12″), blooms heavily in early summer, and keeps producing until the start of autumn. Blooms: summer; likes sun. Height: about 12-24″.
Hyacinth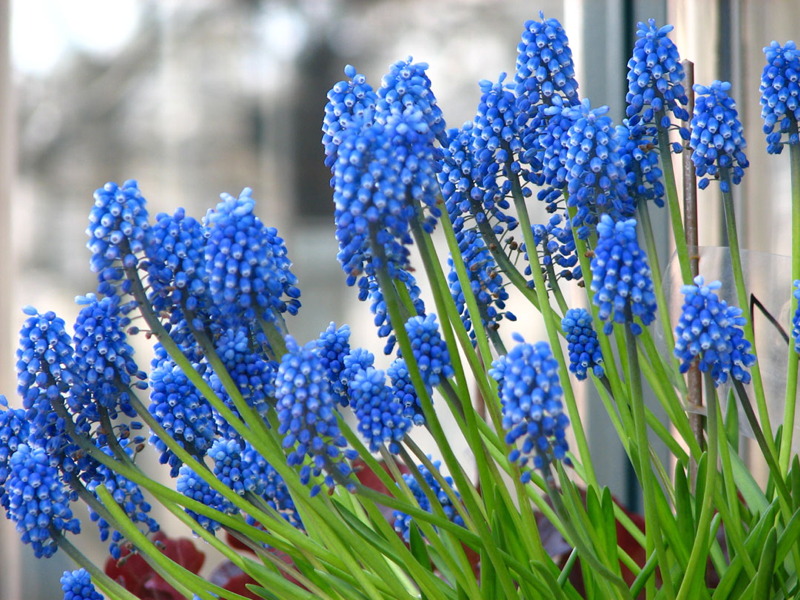 Another petite flower (about 4″), hyacinths have large flowerheads like a cluster of small bells, sturdy leaves and smell divine. Put them near the front door or the mailbox. Blooms: spring; likes part-sun to part-shade.
Iris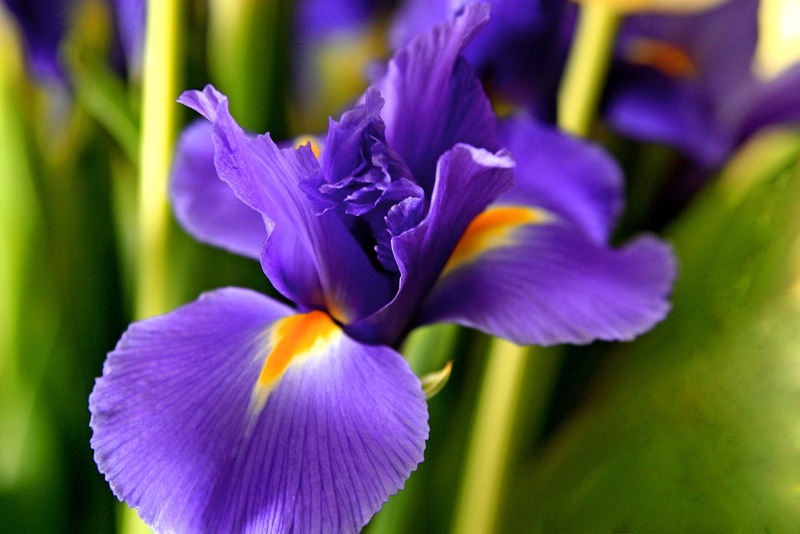 Blooming in mid-to-late Spring, irises have large, exotic blooms that are a burst of color and interest. Attractive sword-like foliage. Blooms mid-spring. Height 2-3 feet. Likes sun.
Tulip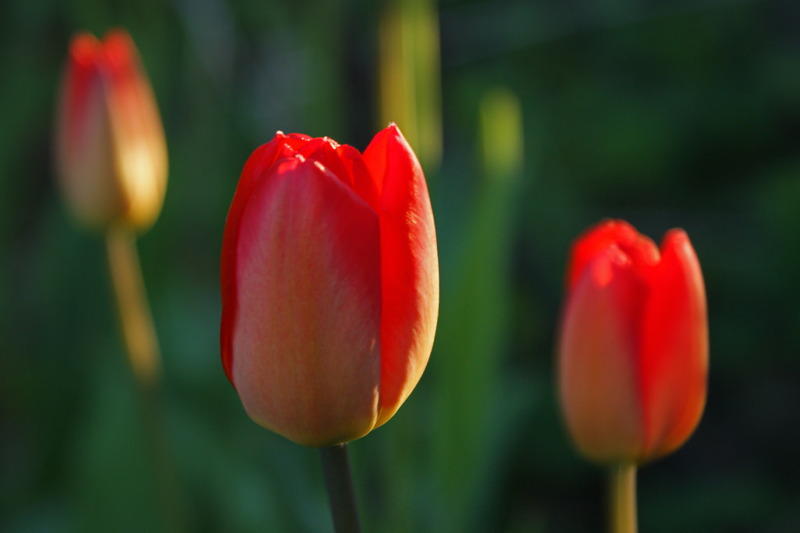 The straight stem and boldly-colored tulip flower is one of the most iconic displays in the garden. Unfortunately, they do not readily naturalize in North Carolina and are generally treated as an annual – the soil here doesn't get cold enough, for long enough. If you must have tulips, be prepared to dig them out and let them sit in your refrigerator for a few weeks.
How to Plant Bulbs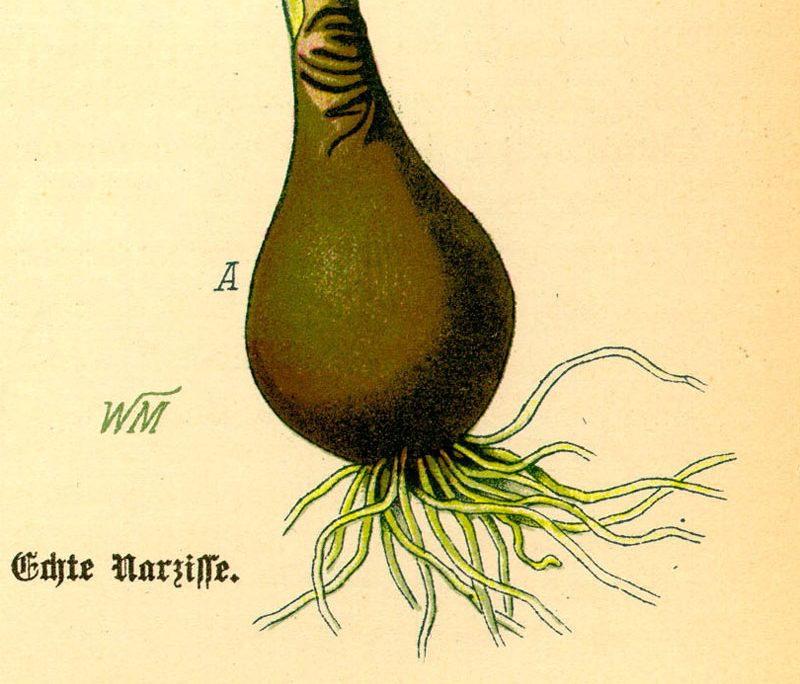 Dig a hole about 4 to 5 times as deep as the width of the bulbs. Small bulb, smaller hole. Big bulb, deeper hole. Plant bulbs in masses.
Shake in about a tablespoon of slow-release fertilizer or bone meal and mix it up with dirt.
Bulbs have a top and a bottom. Plant with the root side down. Cover with dirt. Give it a little water.
That's it!
Bulbs store water so they don't really need your help in winter. Shoots will start pushing up from the ground as early January, depending upon the type, and likely provide joy in your garden for years to come.
---
Story by Hal Goodtree. Photos – Crocus: Franklin; Calla: Ming-Yen Hsu; Canna: Bob Dass; Daffodils: Tejvan Pettinger; Daylilies: slgc; Hyacinth: Rache; Iris: Katie Heupel; Tulip: Randi Hausken; Bulb Illustration: Otto Wilhelm Thome.
The gardening column is sponsored by Garden Supply Company on Old Apex Road in Cary.
https://carycitizenarchive.com/wp-content/uploads/2016/10/3320273472_933ab7bc77_b-1.jpg
531
800
Hal Goodtree
https://carycitizenarchive.com/wp-content/uploads/2020/03/cc-archive-logo-450-v3.png
Hal Goodtree
2016-10-06 10:31:50
2019-12-08 10:31:05
Gardening: Time to Plant Bulbs