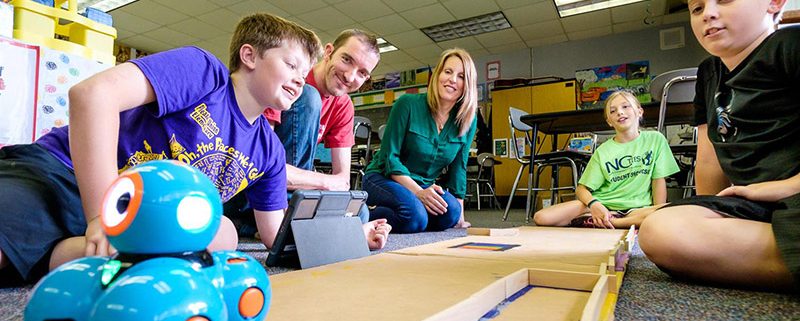 Wake County, NC – Thoughts for September 2016 from Bill Fletcher, Member of the Wake County Board of Education.
Few Students Asked to Move to Open New Schools
We are in the second review cycle of the next phase of a multi-year student assignment plan. In western Wake, Horton's Creek Elementary will open in 2017 on a traditional calendar. In 2019, the unnamed E50 will open in Morrisville also on a traditional calendar. The staff recommendation considers both new schools as well as the over-crowded populations at other schools in NW Cary & Morrisville. The question is what moves will better allocate students and provide reasonable proximity and stability to all families impacted by the decisions made for 2017 and 2019.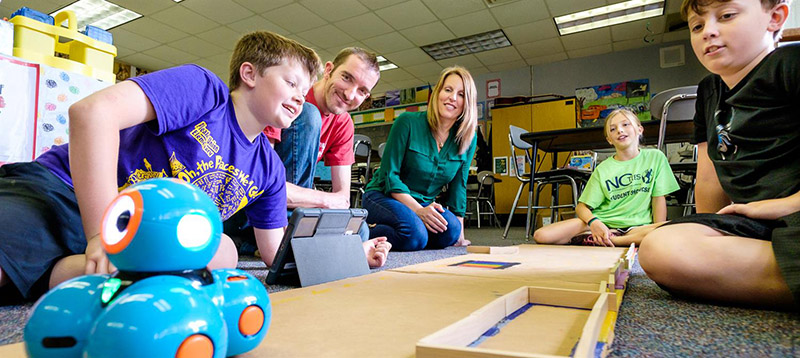 Learning Geometry Concepts in Elementary School
Students at Pleasant Union Elementary School were challenged to build a 20,000-square-centimeter maze, and then program Dash to navigate it. The task at hand: incorporating right angles, acute angles, obtuse angles and parallel and perpendicular lines. What's the point in programming a robot if it doesn't have to make a lot of turns, right? Students also had to use different sounds and loops as they developed coding to program Dash. This illustrates one way students are learning to Think Critically and Collaborate.
Just How Big is a Neighborhood?
I'm not sure there is an answer to this question, but it must be asked. Parents may say "Don't move our neighborhood" or "Don't split our neighborhood." Is a neighborhood a group of 30 homes, 300 homes, or 3,000 homes? It matters because it is one of the more difficult questions board members must answer when confronted with a conflicting array of maps, statistics, drive times, etc. So what does the District do? We typically rely on the OREd group at NCSU for numerous types of data collection and analysis. Their good work informs the District staff when making difficult choices as they work to support all parents with equitable schools and resources.
November School Board Election to be held for All Nine Seats
Representatives in all nine Board of Education districts will be elected by voters in those districts. The ballot this fall will be long, so let me suggest that you vote for your school board rep first. Turn the ballot over, look in the center column, find your school board race and vote for your representative. Are you wondering why the non-partisan school board election is being held during the presidential election cycle? It shouldn't be…nor should all nine seats be chosen in a single election. Ask your legislative candidates about their plans for future school board elections in Wake.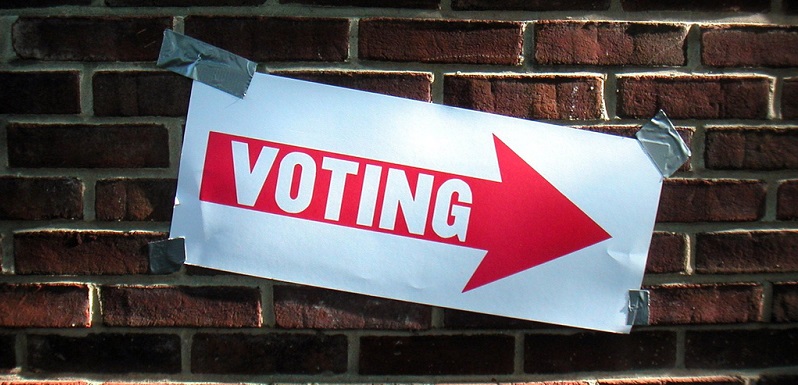 Schools Will Have a Delayed Opening on the November 8 Election Day!
Make your plans now. Since so many schools are used as polling places and given the high numbers of early morning voters, all Wake County District schools will have a two hour delayed opening on Election Day. Before-school programs will start at their normal times.
Factoid #26
What is the impact on academic outcomes of students who choose to take CTE (Career & Technical Education) courses along with the math, science, social studies and language arts courses required for graduation? For students who completed a four unit concentration in a CTE strand the graduation rate was an amazing 98.1%! Congratulations!
Parent chats (except on holidays)
1st Thursday – 1 PM
Cary Chamber, 315 N Academy St., Cary
3rd Monday – 11 AM
Caribou Coffee shop, 109 SW Maynard Rd., Cary
Bill Fletcher school info: BFletcher@wcpss.net || Voice Mail: 919-694-8843 || Mobile: 919-880-5301
---
Story by Bill Fletcher, Member Wake County Board of Education. Photos courtesy of the Wake County Public School System and Keith Ivey.
https://carycitizenarchive.com/wp-content/uploads/2016/10/SchoolRobot1-1.jpg
358
800
Bill Fletcher
https://carycitizenarchive.com/wp-content/uploads/2020/03/cc-archive-logo-450-v3.png
Bill Fletcher
2016-10-11 09:30:47
2016-10-11 09:06:08
Education: Bill Fletcher October Newsletter