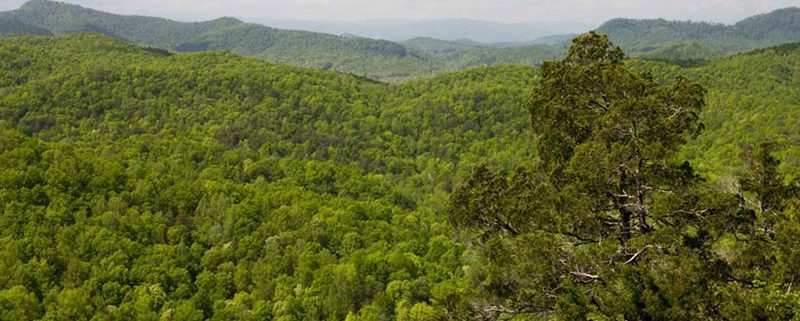 Cary, NC – One of North Carolina's best resources is its natural beauty, with forests and rivers and mountains stretching from the outer banks to the Great Smokey Mountains. And one Cary businessman has been donating pieces of the state's landscape to make sure their beauty is preserved, including a recent donation of 7,000 acres.

Keeping Wildlife Together
Tim Sweeney, founder of Cary-based Epic Games, donated the Box Creek Wilderness to U.S. Fish and Wildlife Services, with the transfer to a conservation easement finalizing in October. The Box Creek Wilderness is the largest privately owned Registered Natural Heritage Area in the state and is one of the largest donations of a conservation easement in North Carolina history.
The Box Creek Wilderness is in Western North Carolina, in the foothills of the Blue Ridge Mountains and now links the South Mountains with the Blue Ridge Escarpment. While Box Creek is not open to the public, anyone can contact Sweeney to get a permission card to visit the land.
As a conservation easement, the use for that land is now permanently restricted so it can not be developed, thus ensuring its conservation.
Sweeney has been doing similar work across North Carolina, buying undeveloped pieces of wildlife and then transferring them into easements and said he wants to continue this work throughout his life.
"In the meantime, I want to do as much as I can and preserve as much as I can," Sweeney said.
So far, Sweeney has amassed 40,000 acres across the state, though not all of it has been turned into easements yet. Among Sweeney's other donations have been the recent 1,500 acre expansion to Mount Mitchell State Park and he said over the next decades, he hopes all of these smaller pieces of land will end up linking into one big piece of preserved natural land.
"Having success involves putting together a large critical mass," Sweeney said. "Getting small pieces isn't as interesting but when you put it together into a large tract, it's a pristine landscape with bears and rivers and forests."

Getting Involved
Sweeney's initial idea for preserving parts of North Carolina wildlife started with his childhood in Maryland.
"Over my lifetime, I saw places I used to hike paved over for mansions and roads," he said.
When the 2007-2008 financial crisis occurred, Sweeney saw this as a time to start buying land to keep it from being developed. And Sweeney said he still values the outdoors and keeping it intact.
"I always really enjoyed the woods and being outside," he said. "You can run into natural areas and come across relics from Indian civilizations."
The process of getting all of this land transferred into conservation easements has taken time, as Sweeney had to work with a variety of government and private groups from wildlife services to state and national parks to land conservancies. There was also a concern years ago when the Rutherford Electric Membership Corporation wanted to build a power line through the Box Creek Wilderness but that has since been negotiated with cooperation from the Fish and Wildlife Service and Senator Richard Burr, diverting the line away from the area.
All of this is to ensure a contiguous piece of preserved, bio-diverse land in North Carolina, which Sweeney said is the ultimate goal.
"That's what really drives me: connecting all this great wildlife," he said.
And for anyone else interested in conservation, Sweeney recommended volunteering with the local Triangle Land Conservancy, a group he has also worked with in the past.
"Anyone can get involved and everyone can help," he said.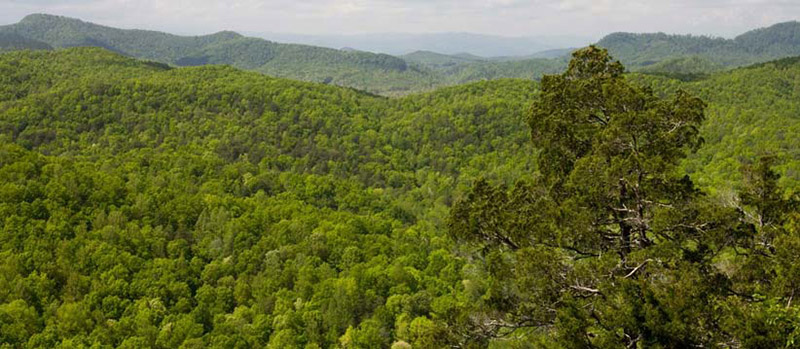 ---
Story by Michael Papich. Photos courtesy of the Box Creek Wilderness. Community coverage sponsored in part by Elegant Stitches.
https://carycitizenarchive.com/wp-content/uploads/2016/11/BoxCreek3.jpg
349
800
Michael Papich
https://carycitizenarchive.com/wp-content/uploads/2020/03/cc-archive-logo-450-v3.png
Michael Papich
2016-11-14 14:53:09
2019-12-08 10:31:19
Cary Businessman Donates 7000 Acres for Conservation