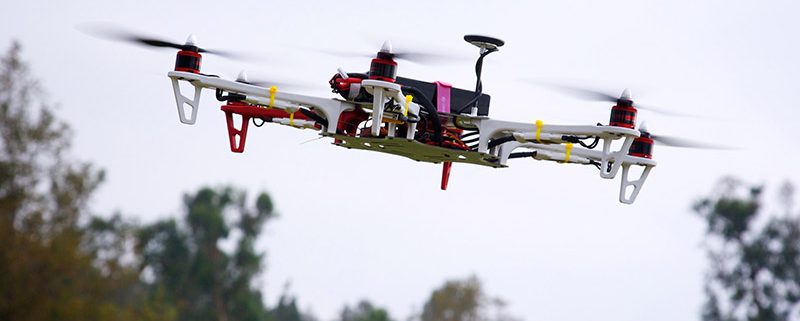 Cary, NC – Whether you call them drones, remote controlled helicopters or unmanned aircraft systems, they have grown in popularity in and around Cary in recent years. For anyone starting with their drones or looking to learn more, here is a guide to flying in Cary.
 
Drone Fever in Cary
If you have been around any parks or wide public places, you have no doubt seen someone flying one of these contraptions. Brian Powers, owner of Hanger 18 Hobbies on Kildaire Farm Road, said it is the most popular item he sells. Powers also said the term "drone" is a misnomer and scares people by making them think of military drones that can remotely fire rockets.
"They fly about the same as a remote controlled helicopter and have the ability to hover," Powers said. "They have really taken off now because they have the multiple blades and are easier to fly."
These vehicles with four blades, "quad-copters" as Powers referred to them, are what are most commonly seen when people refer to drones. Powers also said there are fixed wing drones that are also easy to fly that are popular, as well as hybrid varieties that combine these functions.
Drones with camera attachments have also pushed their popularity and Powers said people are using them for taking pictures at unique angles and heights to commercial uses such as surveying properties and agriculture fields. Powers even said some police use them for search-and-rescue.
But a big driving force now is drone racing. Powers said this new sport caught on about three or four years ago and has generated leagues and clubs here in the Triangle.
"They sometimes also come with goggles or a hooded visor so the racers can see what's going on from the camera's perspective. It's totally immersive," Powers said. "Racing has taken the community by storm."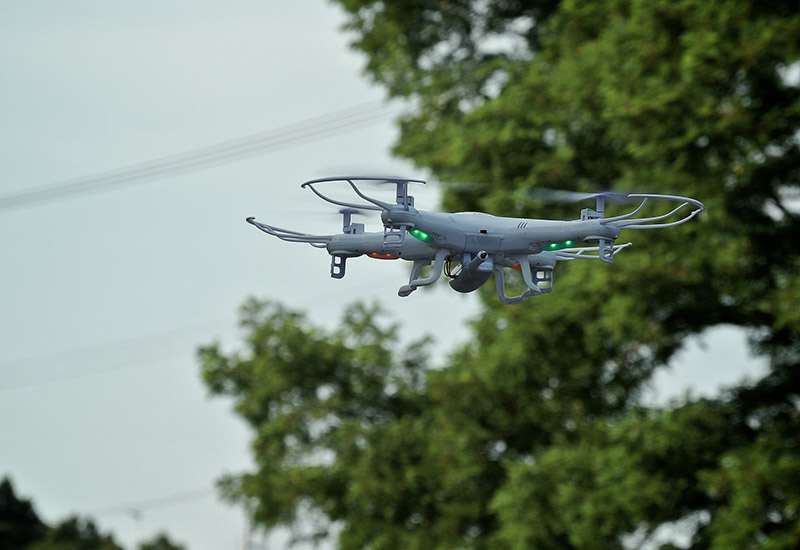 Best Places to Fly
If you are interested in getting a drone or already have one and want to find good places to fly, there are a number of factors to consider. You want to find wide open spaces that also do not have a close concentration of people.
You also need to be wary of airports in and around Cary. If you are close to an airport, you cannot fly at all, and if you are within five miles, contact the airport ahead of time and ask if you will be okay.
And there are more airports than just RDU nearby. There are smaller private airports such as Cox Airport on 304 Fern Valley Lane, off of US-64 and the Deck Airpark Airport in Apex. Make sure you are not planning to fly too close to either of those.
Bond Park is a popular location for drone flying, with some very wide open locations. The USA Baseball complex also offers a lot of room. Cary's parks, in general, are a good place to go but call ahead to make sure there will not be any events to conflict with your flight plans.
Parking lots can also be a good spot. Find a large business, such as a Wal-Mart or Cary Towne Center, and plan to go at slow times of the day early in the morning or on a weekend. But be smart and use your judgment when you get there and avoid parked cars or other crowds.
If you are flying for any commercial purpose – i.e. someone is paying you for your work with the drone or it relates to your business/job  – you will need to take a class and get a permit.
Powers recommends anyone interested in flying first talk to an expert drone flyer and then learn the regulations. This article touched on a few but take the time to read up on federal and state rules to make sure you know what you can and cannot do. Also contact the Town of Cary to ask about any location you are planning to fly in.
Some basic rules to consider are the 400-foot limit on elevation for your drone, do not fly at night, do not fly if it weighs 55 pounds or more, do not fly it over people and always make sure you can see it.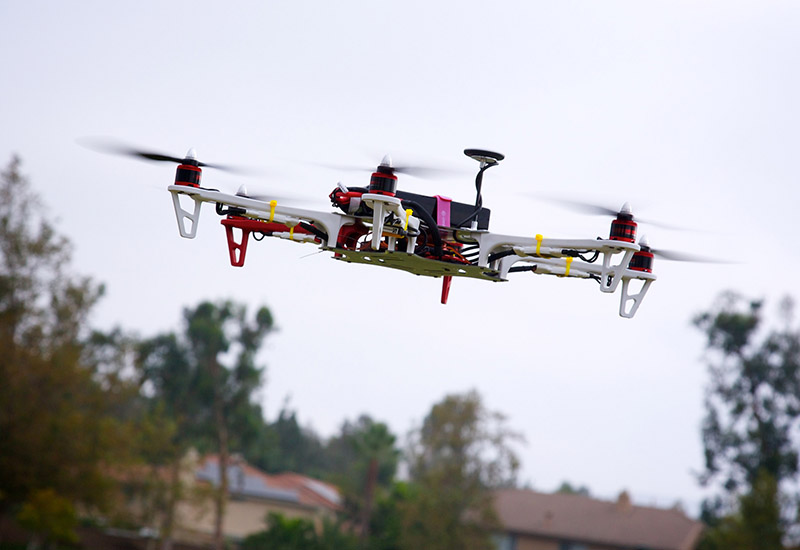 ---
Story by Michael Papich. Photos by Michael Papich, Richard Unten, Miki Yoshihito and Mary and Andrew.
https://carycitizenarchive.com/wp-content/uploads/2017/02/Drone1.jpg
550
800
Michael Papich
https://carycitizenarchive.com/wp-content/uploads/2020/03/cc-archive-logo-450-v3.png
Michael Papich
2017-02-17 13:11:06
2017-02-20 10:51:38
The Drone Flyer's Guide to Cary