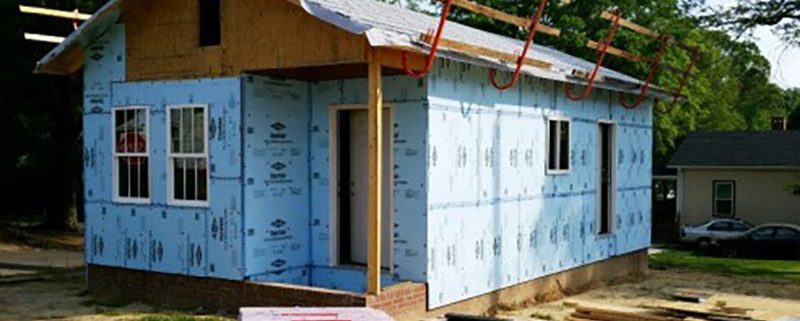 Cary, NC – Affordable housing is a common subject nowadays when talking about the future of Cary and Wake County. And Habitat for Humanity is planning on building new housing in Cary, fueling further discussion.
Adding to the Neighborhood
At the Thursday, February 23, 2017 Cary Town Council meeting, there will be a Public Hearing on Habitat for Humanity rezoning land in Cary for new homes.
Rachel Zeitler, advocacy and societal impact manager with Habitat for Humanity of Wake County, said the original plan was for 23 townhomes.
"We would like more density but we also want to work with the concerns of the neighbors," Zeitler said.
Kevin Campbell, president and CEO of Habitat for Humanity of Wake County, said the current plan is for 15 units: five single homes and 10 townhomes.
"But given the neighborhood input, we have switched to this combination of single and shared units," Campbell said.
Other changes based on neighbors' comments included making sure only the detached units would front Trimble Avenue.
The Habitat homes will be along West Chatham Street and Trimble Avenue, in the Scottish Hills neighborhood. The land Habitat is asking to be rezoned is owned by Bethel Baptist Church. The church has a contract with Habitat for the development.
Both Campbell and Zeitler said Habitat has been holding meetings with the neighborhood where residents shared concerns.
"We heard some concerns about attached housing because sometimes if units are not detached, that's looked down upon," Campbell said. "And we have heard concerns about storm water runoff, which are always germane to any rezoning."
Campbell said the talks have included information about the people who would likely be moving into the new homes and what kinds of jobs they hold. He said he did not feel concerns about the rezoning were related to the character of their potential new neighbors.
"It's nice to see people who are concerned about their neighborhood and will turn up to a meeting to discuss it," Campbell said.
Zeitler added the Cary Community Plan lists the area they want to rezone as a Heritage neighborhood. Therefore, she said she feels this development fits the vision laid out in the plan.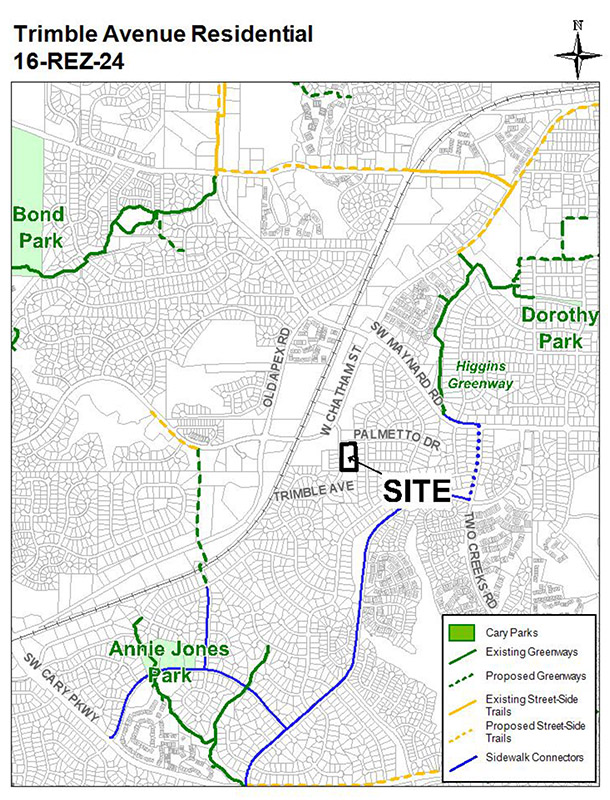 Affordable Housing in Cary
Campbell and Zeitler both talked about "cost burdens" when it comes to affordable housing. The rule of thumb laid out by the Department of Housing and Urban Development is that paying more than 30 percent of your income for housing constitutes being "cost burdened."
And in Wake County, Campbell said there is a "severe lack" of affordable housing that falls below this cost burdened threshold, particularly in the western part of Wake.
"You have rapidly rising rental rates and then stagnant incomes to be unable to afford them," Campbell said.
In Cary specifically, Zeitler said there are affordable housing units but not enough. To illustrate this point, she referenced Willow Creek, the recent affordable housing for seniors built by DHIC.
"There was a three year waiting list when that opened," Zeitler said.
Campbell discussed a larger problem with new housing in Cary: the lack of available land. Fewer than 20 percent of Cary is empty and developable.
"There is a lack of supply for land so the price is going up," Campbell said. "It's the same problem from Cary to Zebulon."
Part of the solution is to build with more density, which Campbell called the "major strategy" in Wake County. By comparison, he looked at the land in the Scottish Hills neighborhood and new developments in West Cary.
"You have places in Trimble that have one-third or one-half acre lots but the lots are tighter and smaller in the West," Campbell said.
Redevelopment and infill are the other solutions Campbell gave.
The Public Hearing on Habitat for Humanity's plan to rezone land is at the Cary Town Council regular meeting on Thursday, February 23, 2017. Anyone can speak for five minutes on this topic.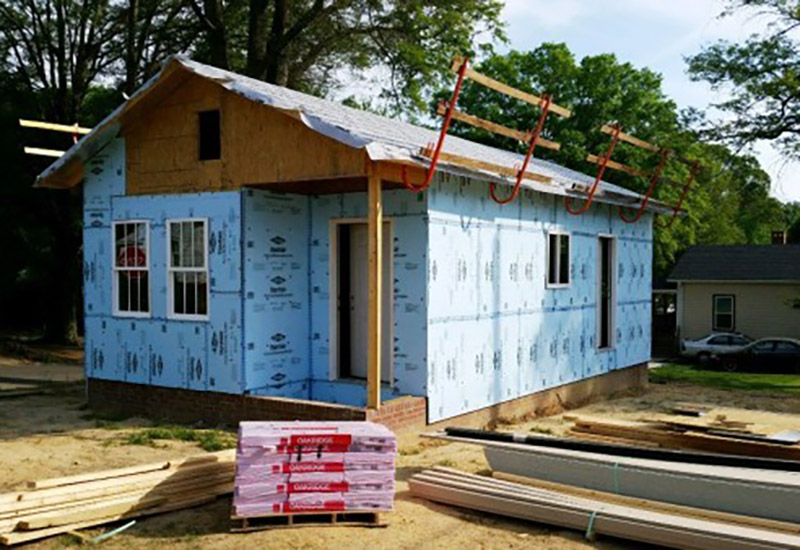 ---
Story by Michael Papich. Photos courtesy of Town of Cary, Habitat for Humanity and Google Maps.
https://carycitizenarchive.com/wp-content/uploads/2017/02/Habitat-Map3.jpg
550
800
Michael Papich
https://carycitizenarchive.com/wp-content/uploads/2020/03/cc-archive-logo-450-v3.png
Michael Papich
2017-02-22 13:11:03
2017-02-22 09:53:17
Habitat For Humanity Planning New Affordable Housing in Cary