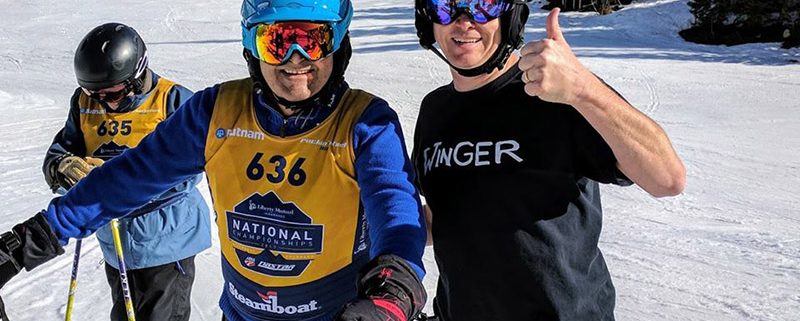 Cary, NC – It is increasingly common for men and women to stay active as they get older but few of them win medals and awards this way. But Cary resident Joseph Polcaro recently got a Silver Medal for ski racing in the mountains of Colorado.
National Championships at 81 Years Old
Polcaro took second place in ski racing at the NASTAR (NAtional STAndard Race) National Championships over the weekend of March 24, 2017. At 81 years old, he competed in the 80-84 age range in the bronze pin category. It took place in Steamboat Springs, Colorado.
"I was familiar with the slaloms in Colorado so I felt good and for two days, I went through the gates and did well," Polcaro said. "Although on my last run, it didn't count because I missed a flag and went left when I was supposed to go right."
To get invited to the NASTAR championship, which is the largest recreational ski race program, skiers can race on some of the country's largest mountains and make a qualifying time, which Polcaro himself tried out.
"I was invited to NASTAR four times but I did not get any medals until this last time," Polcaro said. "This January, I decided to try it again and see what happens. I got the bronze pin but missed the silver pin by one second."
In Cary, Polcaro said he does not have many places to practice, though he said he is going to try and ski at Sugar Mountain before attempting to qualify for the NASTAR National Championships again.
"In March, the guy I was competing against lives in Boston and goes up every week to ski. Where can I practice here?" Polcaro said with a laugh.
You Just Fly
While Polcaro, an Italian immigrant who came to the U.S. in 1950 before joining the military, has done exceptionally well in ski racing, he did not take up the sport until he was nearly 50.
"When my older son was around 12, around Christmas time, he asked to go skiing. So we went up to the mountains but there was no snow there until we hit Boone and skied there," Polcaro said. "Although little did I know at the time that they made their own snow."
From there, Polcaro continued to ski and graduated to larger mountains, including going several times to Breckenridge in Colorado. It is a long way from Polcaro's favorite sport.
"I am a certified referee for soccer games. Soccer is my absolute favorite and it's what I grew up with," he said.
Polcaro also volunteers and coaches in the Special Olympics.
But even with skiing coming to Polcaro later in life, he still said he loves it and finds it exhilarating.
"You feel like a bird," he said. "You just fly."
As for whether Polcaro will try to qualify and compete in next year's NASTAR National Championship, he said he met two other skiers there who were 94 and 98 years old.
"When I got to the airport, I saw them and they said 'see you next year,'" he said. "So I thought, gosh, I have to go back now."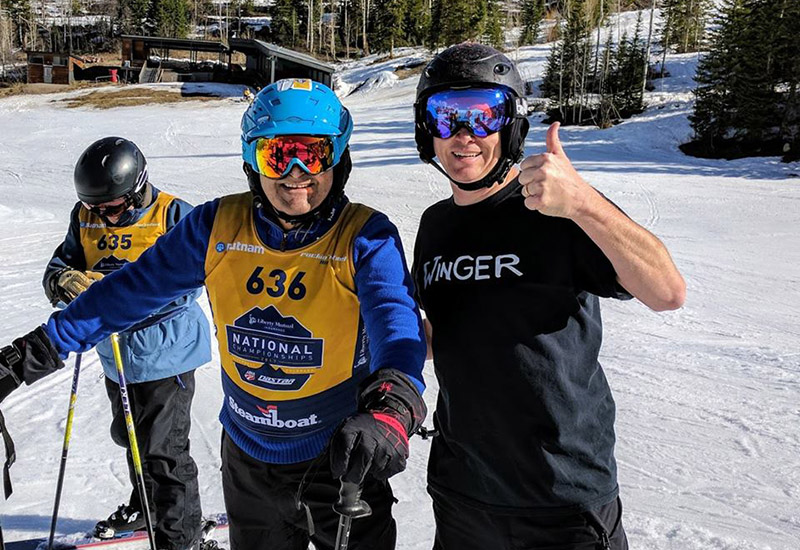 ---
Story by Michael Papich. Photos courtesy of SearStone.
https://carycitizenarchive.com/wp-content/uploads/2017/04/Polcaro1.jpg
550
800
Michael Papich
https://carycitizenarchive.com/wp-content/uploads/2020/03/cc-archive-logo-450-v3.png
Michael Papich
2017-04-11 10:31:04
2017-04-12 11:31:02
Cary Senior Gets Silver Medal In Ski Competition