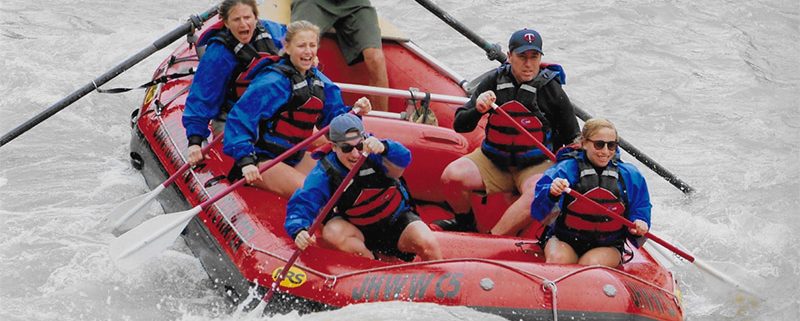 Cary, NC – With a diagnosis such as Parkinson's, it can be important for patients to hear from one another on the best ways to manage the disease. And one Cary resident with Parkinson's is now spreading that information across the country as he joins a national advisory council.
Expertise from Cary
Dr. David Malarkey joined the Parkinson's Foundation (a recent merging of the National Parkinson's Foundation and the Parkinson's Disease Foundation) as one of the members of its People with Parkinson's Advisory Council, where he hopes he will be able to share both his research background and his own experience with Parkinson's, or PD as he often refers to it.
"I hope to bring my experience with having PD for 12 years and coping with it to the table," Malarkey said. "And the advocacy I've done locally, I can bring nationally."
Parkinson's gradually reduces the production of dopamine in the brain, which slows down the transmission of signals to the body and inhibits movement and balance. More than 10 million people worldwide had the disease. Malarkey himself has Young Onset Parkinson's, which about 10 percent of Parkinson's patients have. This version of Parkinson's affects people under the age of 50, with Malarkey getting his diagnosis when he was 46.
When Malarkey initially heard that he had this disease, he said it sent him into a dark place.
"To learn that you have PD is frightening, particularly when you are 46 years old and in the midst of a very joyful and active life," Malarkey said. "The grieving, the depression, the anxiety and the symptoms make you want to crawl under a rock."
But in the years since then, Malarkey has focused on not only staying active himself but has encouraged other patients to exercise and look for ways to make the most out of their lives.
"I have given talks to newly diagnosed people and spoken about new research on the disease," Malarkey said.
He has also worked on the local Moving Day events.
Importance of Patient Advocacy
In Malarkey's new role, he joins other patients with Parkinson's on the Advisory Council, bringing not only his experience with the disease but his background in veterinary pathology.
"With veterinary pathology, I do a lot of research so I bring that thinking to the table," Malarkey said. "I can work on the research goals of the foundation and also how we think of the patients during research trials."
And by having a group of prominent people with Parkinson's on this council, Malarkey said it brings public awareness to the disease.
"The Parkinson's Foundation has a track record of listening and responding to the needs of the Parkinson's community," said John L. Lehr, chief executive officer of the Parkinson's Foundation. "We look forward to partnering with our advisors to improve our programs and to ensure that people with Parkinson's live their best lives today."
In coping with his Parkinson's, Malarkey advises fellow patients to exercise, stay active in your community, talk with medical professionals and get into physical and speech therapy early on, get plenty of sleep and keep a positive, humorous attitude.
For information about Parkinson's and patient resources, you can call the Parkinson's Foundation HelpLine at (800) 457-6676.
---
Story by Michael Papich. Photos courtesy of David Malarkey and Jerrold Diederich. Community coverage sponsored by Elegant Stitches.
https://carycitizenarchive.com/wp-content/uploads/2017/06/ParkinsonsRaft.jpg
550
800
Michael Papich
https://carycitizenarchive.com/wp-content/uploads/2020/03/cc-archive-logo-450-v3.png
Michael Papich
2017-06-20 13:34:38
2019-12-08 10:31:08
Cary Scientist Added to National Parkinson's Council