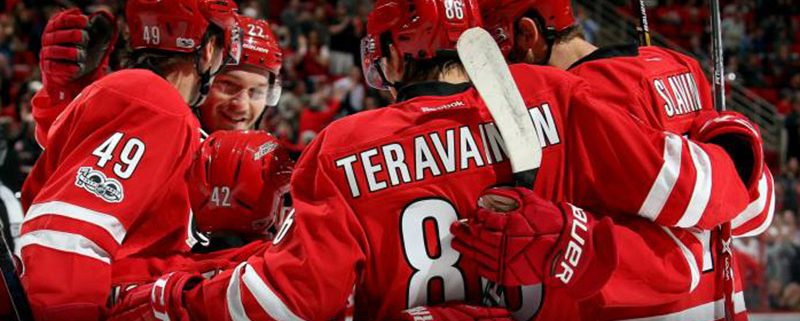 Cary, NC – First of all, congratulations to the Pittsburgh Penguins for their second Stanley Cup in as many years. How cool was it to see Ron Hainsey lift the Cup? Hainsey was traded by the Canes at the trade deadline and had the dubious title of the longest NHLer without one game in the playoffs.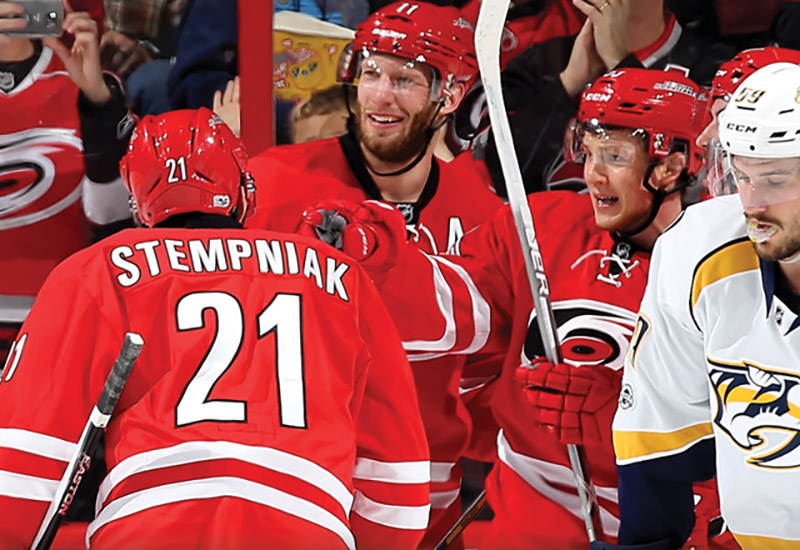 Hainsey was a solid Cane defenseman and didn't miss a beat in the playoffs. I can't recall which game but in my very biased opinion, he was the #1 star of a certain game. Also congrats to another former Cane, Matt Cullen, member of the Canes Stanley Cup team, who came back for one last year with the encouragement of his kids. He's technically a UFA and while I think he's a solid fourth liner and great penalty killer, I think with three rings and the age of his kids, being the family man he is, he'll soon announce his retirement.
Canes Development Camp
The Canes "Rookie" camp is this week and I may be late in getting this out, but they have the annual rookie game Saturday, July 1, 2017 at noon.  It's free and usually draws a decent crowd. Most of the recent draft picks are there and like last year, you'll notice how much bigger overall the Canes are getting each year.
While many called this year's draft "weak," any draft compared to the last two will be considered weak as those draft years were simply amazing. Make no mistake, the rookies here this week are a talented group. Their skating ability is superb and some have stick handling ability certainly on the NHL level. It's obvious which ones are farther ahead in their development but the core group looks very good.
Many will be on the rookie team to make the Traverse City tournament in a few weeks, which the Canes won last year.
Free Agents
Today marks the opening day of free agent signings. I was very surprised GM Ron Francis wasn't able to use some draft picks for a seasoned veteran scorer. Francis has a great hockey mind and is obviously a very good businessman too. If you run a company, which is what any professional sports team is, you want someone with Francis' smarts and savvy to get a good deal and not "overpay" for someone just for the sake of making a deal. Look up the Alexander Semin deal to understand overpaying. And duly noted: not on Francis' watch, but he corrected that situation.
The Canes need a solid #1 or #2 center. And so do about 25 other teams so we'll see how well we make out. I have my own list of players I'd like to see wearing a Canes sweater next season and none are #1 centers. Getting a scorer, whether a center or winger, is what the Canes need. Like Francis, I'd rather have a bigger forward; someone that can be a presence on the ice with the likes of Jeff Skinner, Sebastian Aho or any of the smaller talented snipers. If anyone just watches what happens to these guys off the puck then realize how they put up the numbers they did, think of what they could do if 'talented protection' was on their line.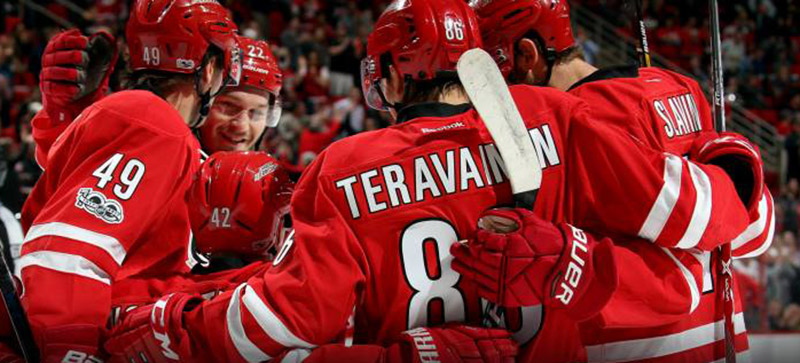 Darling: The New #1 Keeper
Back on Francis, his trade for the rights to sign Scott Darling, then did, was the coup of the summer in the NHL. That shocked most everyone and the signing took less than a week. Francis just traded Eddie Lack and Ryan Murphy so the log jam at goalie is now resolved. Less than 24 hours later, Murphy was bought out by Calgary so good luck to him wherever he winds up. I expect by 8 PM Saturday night, there will be a number of signings around the league. Let's hope Francis gets who he has his sights on.
CaryCitizen.com Special
Like last year, there WILL be another CaryCitizen.com special at the beginning of the season. Keep reading CaryCitizen.com for which games we'll be doing. These will be the best deals of the season and no one has a better selection of seats (sit in any section you desire) and lowest prices guaranteed!
Go Canes!
---
Canes coverage by Bob Fennel. Photos from Facebook. Read more Hurricanes coverage.
https://carycitizenarchive.com/wp-content/uploads/2017/03/Canes-Mar29-1.jpg
363
800
Bob Fennel
https://carycitizenarchive.com/wp-content/uploads/2020/03/cc-archive-logo-450-v3.png
Bob Fennel
2017-07-07 09:30:43
2017-07-07 09:16:10
Bob Fennel's 2017 Canes Summer Update