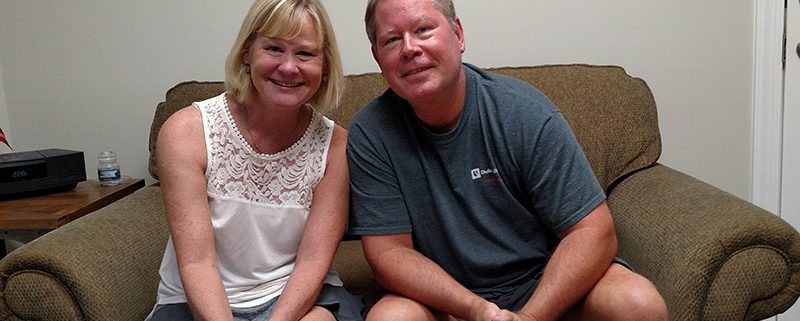 Cary, NC – Imagine learning you have a sibling you've never gotten to meet. That was the experience of one Cary man, until this past week, he and his sister finally got to meet in person for the first time.
Reunited After 50 Years
Allan Smith is a local documentary filmmaker, creating such films as "Marine Raider Memorial March" and "Rescue Men" and is in the process of making a documentary about U.S. military veterans combating poaching in East Africa. Smith was adopted as a child and then, while his adopted father was in the later years of his life, learned his birth mother had a daughter that they had been trying to adopt as well.
"I didn't know I had a sister until five years ago," Smith said.
Bambi Will learned she had a brother when she was 10 and had been looking to find her long-lost sibling for many years.
"I went through a private investigator, a genealogist, I wrote to the State of California (where Smith and Will were born) and I even went to the hospital where I was born," Will said. "I knew there were more of us out there and I had to find him."
Smith's parents were unable to adopt Will back when she was born because their lawyer died in a plane crash and the case was essentially lost. But in the past few years, as Smith's son has been preparing for his wedding, Smith got more interested in finding his family medical history and began to look through his family tree.
"I thought, 'Wouldn't it be crazy if I could find my sister through this?'" Smith said.
The search came up with little information, Smith said, but he got inspired to keep looking after seeing a TV special about lost family members – a show Will said she saw as well. Sure enough, Smith was able to find a message from Will looking for her brother and the two began an online correspondence before finally meeting in person on Wednesday, September 20, 2017 – more than 50 years after they were both born.
Learning To Be Siblings
While Smith and Will had been talking before they met in person, the two took time over the past week to hang out together and get to know each other.
"People say we're very similar. How we talk, how we walk," Smith said. "We have the same sense of humor for sure."
Having a new family member, particularly a sibling, has also been an adjustment in how the two think about families in general.
"Now I have nieces and nephews," Smith said. "I was talking with my wife about Bambi and I said, 'she's your sister-in-law.' We have this new family."
For Will, it was also a slight transition.
"All my life, I thought, 'A first cousin? What's that like?' I never understood what those are," Will said. "Even my kids as I was getting ready to come here asked, 'What is Allen?'"
Will is living in Bend, Oregon now and while there may be a future trip where Smith goes to see her family and friends on the West Coast, she said Cary is a gorgeous town.
"It's so lush and green and clean and I like the architecture here," Will said. "And I actually like the Cary humidity."
Both Smith and Will said if anyone is in a similar situation to theirs, they encourage them to take these kinds of family history and genealogy tests to find family members.
"It's so easy nowadays to get answers to questions that were unanswerable before," Will said.
Smith also urged people not to procrastinate on starting their search.
"If it motivates that one person, that's great," Smith said.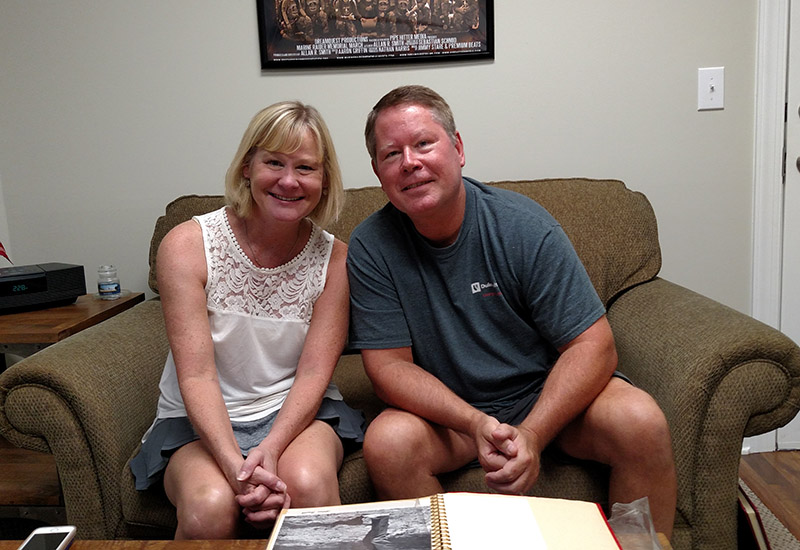 ---
Story and photos by Michael Papich. Coverage sponsored in part by The Cary Theater.
https://carycitizenarchive.com/wp-content/uploads/2017/09/Reunion1.jpg
550
800
Michael Papich
https://carycitizenarchive.com/wp-content/uploads/2020/03/cc-archive-logo-450-v3.png
Michael Papich
2017-09-26 13:05:17
2019-12-08 15:29:35
Cary Resident Meets Long-Lost Sister for the First Time