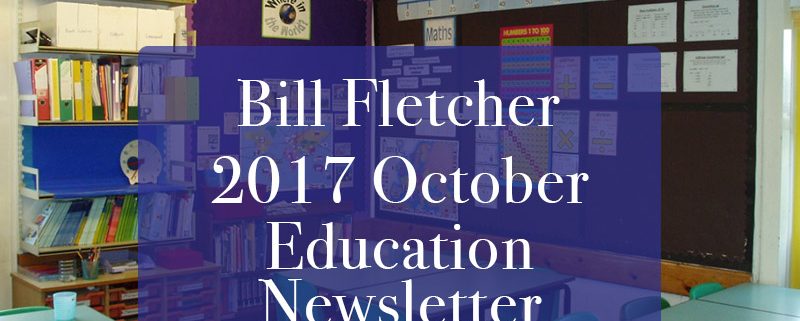 Cary, NC – Thoughts for October 2017 from Bill Fletcher, Member of the Wake County Board of Education.
Congratulations to Wake's Principal of the Year
Jonathan Enns at Fuquay Varina High School
Under Mr. Enns' leadership, the school's graduation rate has climbed 12 percentage points, proficiency on End of Course tests has grown by 7.9 percent, enrollment in Advanced Placement courses has increased by 130 percent and suspensions have decreased by 54 percent.
"The true value of our organization is not how shiny the bricks and mortar are," he says. "Instead, it is the people inside the building that bring value to our learning community. Our people are the bricks and mortar of our school and they shine brighter than any star in the sky."
Opening New Schools Always Brings New Opportunities!
The school board is reviewing staff recommendations for filling three new schools, balancing attendance zones to reduce over-crowding and making changes to align school calendars across K-8 grades. Public comment is welcome and needed. See the draft plan, proposed revisions and public comment here.
Senate Leadership Ignores Pleas from House Colleagues to Fix the Class Size Debacle!
Back in the March 2017, the NC House approved HB13 to undo a maximum class size mandate by a unanimous 114-0 vote. The Senate waited until May and rewrote the bill to require that K-3 classes be no larger than 20 students for 2017-18 and no more than @17 for 2018-19 which continues the mandate. No additional funding was provided for teachers or facilities. In the special session of October 4, the House Technical Corrections Bill included the gist of its original HB13. The senate stripped this provision from the approved bill. As a result, an 800 student school becomes a 672 student school.
Class Size Mandate will Reduce Parent Choice
Here is a real situation. What is the right solution? Magnet elementary school "A" does not have enough classrooms to continue to serve the 554 students currently enrolled. Of these, 284 are base-assigned, 85 attend by magnet application, 173 attend on some type of transfer. In 2018-19 the school will have apx 70 too many students to meet the state mandate. So what decision would you make?
Install 5 temporary classrooms (trailer). Cost $475,000 if there is space and if the city will approve. Takes 11 months minimum to complete.  School already has three trailers on campus.
Reassign part of the base population to a nearby school with space.
Reduce the number of magnet applicants accepted in the future.
Terminate the transfers and return the transfer students to their base schools.
Other?
Explore School Choice for 2018-19 academic year at Wake Magnet Fair!
The WCPSS Magnet Fair is November 4, 9:00 AM to noon, at Southeast Raleigh High School. Come and explore challenging and differentiated program opportunities for students of all ages. Explore the options for multi-track (year round) education, International Baccalaureate Programme, gifted and talented, AIG, STEM, Engineering, Creative Arts & Sciences, Covey/Leadership, career & technical options, early colleges and more.
Factoid #36
Your public school system was just awarded $14.9MM Magnet Grant from the US Department of Education. To read all about it… http://www.wcpss.net/Page/33033. This grant will affect Bugg, Lincoln Heights and Millbrook Elementary Schools and Southeast Raleigh High School. Look for great things!
Parent chats (except on holidays)
1st Thursday – 1 PM
Cary Chamber, 315 N Academy St., Cary
3rd Monday – 11 AM
Caribou Coffee shop, 109 SW Maynard Rd., Cary
Bill Fletcher school info: BFletcher@wcpss.net || Voice Mail: 919-694-8843 || Mobile: 919-880-5301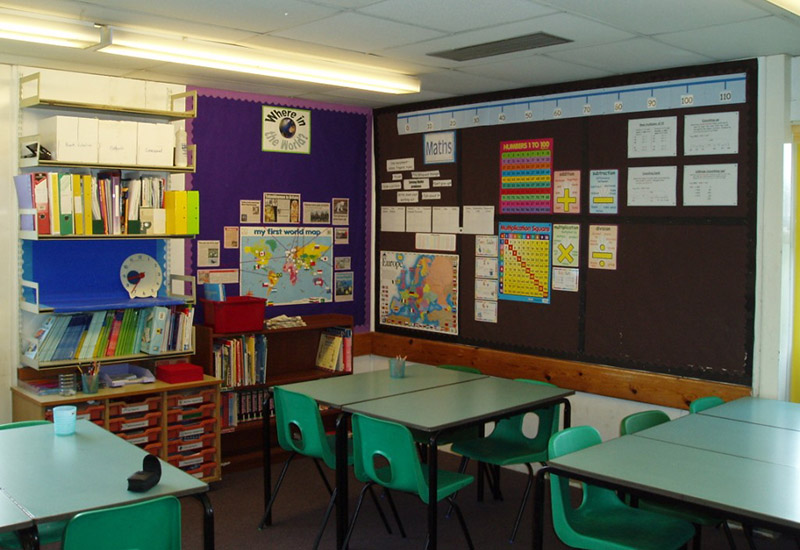 ---
Story by Bill Fletcher, Member Wake County Board of Education. Photo by misskprimary.
https://carycitizenarchive.com/wp-content/uploads/2017/10/Fletcher-October2017.jpg
550
800
Bill Fletcher
https://carycitizenarchive.com/wp-content/uploads/2020/03/cc-archive-logo-450-v3.png
Bill Fletcher
2017-10-17 10:06:14
2017-10-17 10:06:14
Education: Bill Fletcher 2017 October Newsletter