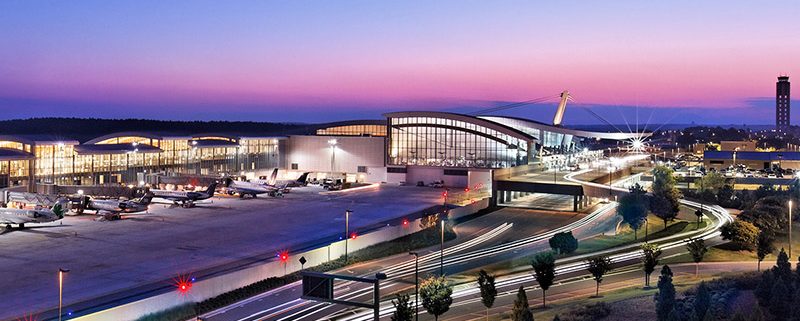 Morrisville, NC – Raleigh-Durham International Airport is looking to lease three parcels of land, with Wake County and a quarry company bidding on one piece near Old Reedy Creek Road. But following Wake County's concerns over legal advice given to the RDU Airport Authority, proposals are now on hold.
Who Gets the Land?
The conversations around RDU, Wake County and Wake Stone Corp. deal with three parcels of land the airport owns but has deemed it does not need for aeronautic use. All three parcels border Umstead Park.
Two of these parcels, the "286 tracks" that add up to 151 acres, are northwest of Old Reedy Creek Road and are currently used informally by bicyclists and other visitors as a park, though this is technically trespassing.
Questions over usage mostly deal with the final third parcel, the "Odd-Fellows track." It is around 105.5 acres and sits in between Old Reedy Creek Road and a quarry owned by Wake Stone Corp.
"The land is strategically located near Umstead Park, Lake Crabtree and other parks," said Erv Portman, Wake County commissioner and former Cary councilmember.
Wake County's goal in this deal is to get all three parcels leased for recreation uses, while Wake Stone Corp. is asking for the Odd-Fellows track to be leased as a quarry.
"Wake County is the second-fastest growing county of its size in the country," Portman said. "As we grow, we need to acquire land to preserve open space."
With the 286 tracks, Portman said they will be leased to Wake County for park use, in part because it will take away RDU's responsibility to protect its boundaries and turn away trespassers from Umstead Park who do not know it is not public land.
"It will make the boundaries more defined and clear," Portman said.
Disagreements Over Allowed Use
A change in the bidding over the RDU land use came on Friday, October 13, 2017 when during a proposal meeting, the RDU Airport Authority heard a presentation by consultants. During the meeting, Portman said the consultants from Kaplan, Kirsch & Rockwell that the Odd-Fellows track was incompatible with park use.
Portman disagreed with this statement, citing parks such as Lake Crabtree County Park that are using RDU-leased land.
"Were those parks illegal?" Portman said.
At the meeting, Portman said the consultant clarified that those are not deemed as parks but recreation. Portman said he found this misleading or confusing for the airport authority and sent a letter to both the RDU Airport Authority Board members and RDU Airport Authority CEO Michael Landguth, as well as the Wake County Board of Commissioners.
A copy of that letter was included in one of Cary Mayor Harold Weinbrecht's weekly blog posts.
"I was concerned we had a consultant come in to tell part of the story, but not the full story," Portman said.
Since then, the proposal has been put on hold, which Portman said he considers a good sign.
CaryCitizen reached out to the RDU Airport Authority for comment but did not get a response.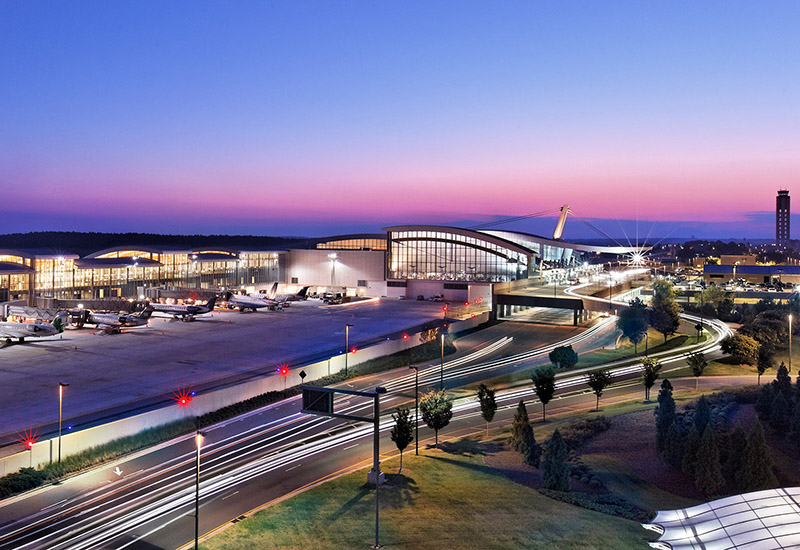 ---
Story by Michael Papich. Photos courtesy of Raleigh-Durham International Airport.
https://carycitizenarchive.com/wp-content/uploads/2017/10/RDU-1.jpg
550
800
Michael Papich
https://carycitizenarchive.com/wp-content/uploads/2020/03/cc-archive-logo-450-v3.png
Michael Papich
2017-10-31 13:05:15
2017-11-02 11:31:17
Wake County, Stone Company Bids for RDU Land on Hold After Disagreement