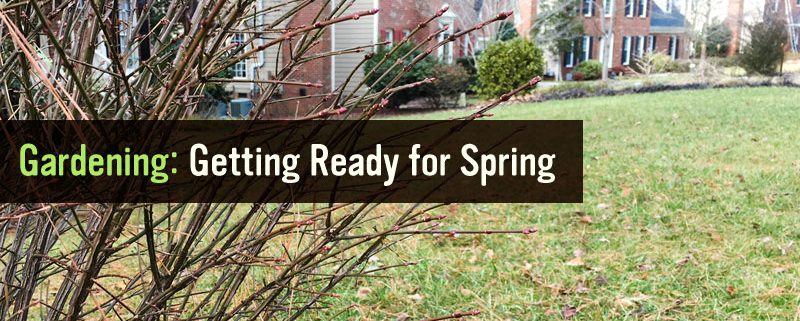 Cary, NC – The mornings are still frosty in the Triangle, but Spring is around the corner. Now is the time to get your garden off to a good start for 2018.
Sign of Spring
It may look like everything is asleep in the garden, but look closely. Daffodils are pushing up shoots. Crocuses are getting ready to bloom. Many trees and shrubs are beginning to show buds.
Within four weeks, early Spring flowers will be in bloom. Plants will be transferring their energy from roots to production of leaves and stems.
In eight weeks, you'll be cutting the grass and wearing a t-shirt.
Clean Up, Prune and Plan
Garden chores you can do right now include Spring clean-up, some pruning and a little imagining about what you want for your garden in 2018.
Clean Up
Don't like using a lot of chemicals in your garden to keep down the pests? A good Spring clean-up goes a long way toward ensuring a healthy garden.
All the dead stuff on the floor of your garden including branches, leaves and mulch keep the soil warm in the Winter. They also harbor insects, molds and fungi that can attack your plants.
Rake back or blow off the mulch and all the dead stuff. Replace it with fresh mulch. I like hardwood mulch because it lasts a long time and looks good.
Pruning
Now is a good time to prune lots of things in the garden.
Most shrubs can take a light pruning in late Winter. The exception includes Spring flowering shrubs such as azalea and things that flower or fruit in springtime.
Burning Bush, Boxwood, Privet, Rosemary and Ligustrum can all be given a trim and some shape in late Winter.
Ornamental grasses should be cut down, generally as far as possible. Liriope, Zebra Grass and Pampas Grass all need a good haircut. If you see any green shoots, try not to cut them.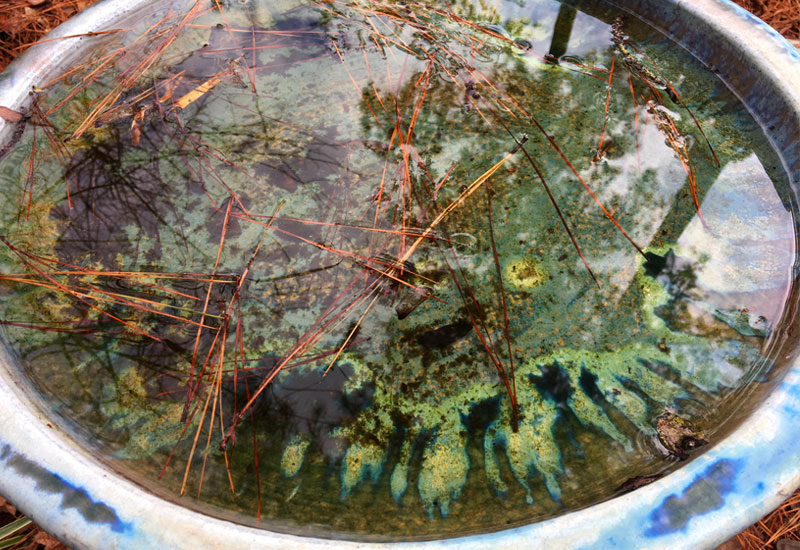 Planning
After you have cleaned up the beds and pruned back what needs to be cut, it's time to visualize.
I usually start by pulling out all the pots (I have a lot of pots). I also pull out the tchotchkes – small statues, found objects, shiny things, chimes.
Visualize what your garden will look like in May. Ask yourself three questions:
Where are the bare spots?
What didn't work last year?
What do you want to add this year?
It's also good to look at your house from the street. What will people see as they drive by? How can you add to the curb appeal of your garden?
Lastly, consider where you want to put annuals and or vegetables. Annual flowers and Spring vegetables both generally need sunny spots. I like to have veggies in pots near the kitchen. Annual flowers add instant color and work well on walkways, in pots and in the front of beds.
It's a little early to plant most annual flowers and Spring vegetables. But be on the lookout for lettuce, chard and radishes. Wait until it's a little warmer for petunias, marigolds and tomatoes.
Service Your Lawn Mower
Now is definitely the time of year to get your lawn mower serviced, before the grass starts growing and half your neighbors find out their mowers won't start.
For more info about lawn mower maintenance, read our story from last year, Ethanol is Killing Your Lawn Mower.
---
Story and pictures by Hal Goodtree The Gardening column on CaryCitizen is sponsored by Garden Supply Company on Old Apex Road in Cary.
https://carycitizenarchive.com/wp-content/uploads/2018/02/early-spring-gardening-1.jpg
550
800
Hal Goodtree
https://carycitizenarchive.com/wp-content/uploads/2020/03/cc-archive-logo-450-v3.png
Hal Goodtree
2018-02-01 15:53:00
2019-12-08 15:30:01
Gardening: Getting Ready for Spring