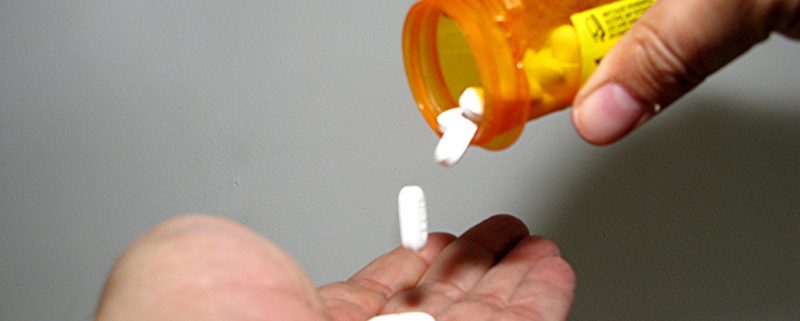 Cary, NC – According to the Town of Cary, opioid overdoses increased by 70 percent in 2017, with fatal overdoses increasing by 40 percent. To find solutions to opioid addiction in the area, Cary is undergoing a six-month test phase to monitor opioid concentrations in wastewater, funded as one of the 2018 Mayors Challenge finalists.

Finding Where the Opioids Are
Early this year, Cary Mayor Harold Weinbrecht said opioid addictions and overdoses are one of Cary's highest priorities. Since then, town staff have looked for new ways to tackle this health issue, until one employee learned from a Homeland Security office that some communities have tried to test for opioid levels in wastewater.
This led to Cary's current project, which will analyze wastewater in local sewers and detect concentrations of opioid usage. Mike Bajorek, Cary assistant town manager, said the goal is to have geographic information of where opioids are being used in town.
"We hope to collect and analyze in areas of close to 5,000 people. Then, if we find a spot where opioid usage is high, we can add other factors we have from our demographic data and get a clear view of who is there and what is going on in that area," Bajorek said.
Then, that information will be handed off to public health officials to create programs targeted to specific areas.
"We will also be able to tell if these programs are effective by checking the concentrations in the wastewater afterwards," Bajorek said. "This will lead to programs that are more effective and cheaper."
This six-month pilot program is being funded through the 2018 Mayors Challenge, sponsored by Bloomberg Philanthropies. As one of 35 finalists, Cary gets a $100,000 grant from Bloomberg Philanthropies to test and analyze wastewater.
Initially, town utilities were not able to test for opioid usage in such a specific way but Cary is now working with Cambridge-based Biobot Analytics to get more specific samples and thus granular data.
While the analysis will not be able to tell the difference between a person taking, for example, an Oxycontin tablet for medically-perscribed reasons versus recreations reasons, Bajorek said the lab analysis tests for metabolites in the samples to see how the opioids have been processed in the body.
"We can tell the difference between different types of drugs, as well as the number of doses per day and per capita," Bajorek said.
Because this data is aggregated in a group of 5,000 people, Bajorek said it is anonymous so it is not actionable data police could then use.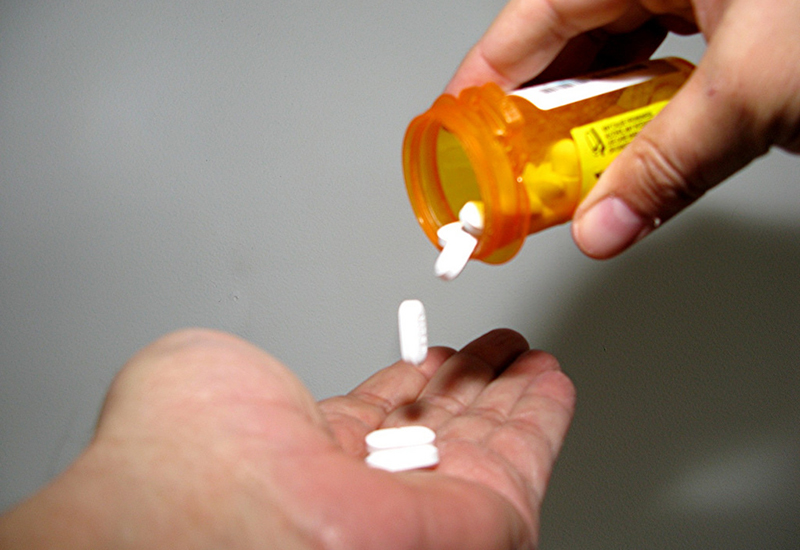 Combating Isolation
There were 46 opioid overdoses in Cary in 2017 and all Cary patrol officers now carry Narcan, a common brand of naloxone used on overdose patients in emergencies. Bajorek said Cary is not yet in a crisis situation and therefore is in a "good position to do something."
"Mayor Weinbrecht says we have the people, the money and the will to make an impact in Cary and in the Triangle," Bajorek said.
If Cary is selected in October as one of the Mayors Challenge winners, the town could earn $1 million or the grand prize of $5 million to fully implement this opioid testing program. Bajorek said if it is successful, not only could this program spread across the Triangle but it could go state-wide.
"Since Cary was named as a finalist, we've been getting phone calls from researchers so there will a good foundation for more work if this is successful," Bajorek said.
In studying the nationwide opioid crisis, Bajorek said one of the books he has referenced is Sam Quinones' "Dreamland." In "Dreamland," Quinones outlines how one of the most dangerous things about opioids is how it results in people and communities becoming isolated, which makes it harder to find public health solutions. By creating data on where the drugs are being used in Cary, Bajorek said he hopes this will reduce the stigma of opioid use and bring the topic into the open where it can be better discussed and tackled.
"Our vision is for better insight, better decisions and more lives saved," Bajorek said.
You can find more information on the opioid pilot project on the Town of Cary website.
---
Story by Michael Papich. Photos by Frankie Leon and Michael Papich.
https://carycitizenarchive.com/wp-content/uploads/2018/03/Opioid1.jpg
550
800
Michael Papich
https://carycitizenarchive.com/wp-content/uploads/2020/03/cc-archive-logo-450-v3.png
Michael Papich
2018-03-02 13:02:50
2018-03-02 13:12:39
Cary to Start Testing Sewage for Opioid Usage