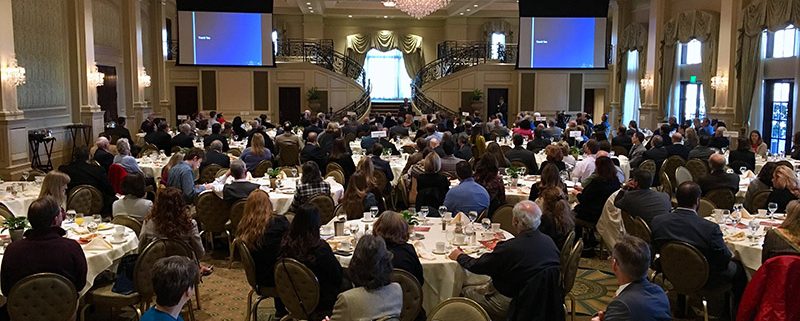 Cary, NC – If 2017 was the year the Town of Cary voted to approve the Cary Community Plan, then 2018 is the year residents see that plan make an impact. This was the theme of Cary Mayor Harold Weinbrecht's annual State of the Town address as he said Cary is entering a transformative period.
Transformative Period
In Weinbrecht's speech, given to the Cary Chamber of Commerce at Prestonwood Country Club on Wednesday, January 24, 2018, he started by talking about Cary's low unemployment, growing population and stable finances. In the context of finances, Weinbrecht said this is achieved through the town's set budget ceiling and the efficiency of the finance department, all done with a low tax rate.
"But we constantly have pressure on our operating budget to do more so I can't promise the tax rate will stay the same," Weinbrecht said.
Cary added more than 3,000 jobs in 2017 and has new developments such as the growing MetLife campus and the construction of Cary's largest office building at SAS, which will be 400,000 square feet.
But as Cary enters that transformative period, Weinbrecht pointed to Downtown Cary as an example of coming changes, particularly with new residential construction such as the 55,000-75,000 square foot Jordan Development along W Chatham Street and Harrison Avenue.
"With rooftops come demand and with demand comes businesses," Weinbrecht said.
The popular Downtown Park is being evaluated for Phase Two of its development but the new library being built next to it is facing delays, Weinbrecht said, due to the level of local construction demand and rising costs.
"There is also a lot of private interest so you might see a public-private partnership on the library," Weinbrecht said.
Another large development in Cary's transformation is the Eastern Gateway, where Cary Towne Center is redeveloping and where Weinbrecht said IKEA will open in 2020. The Cary Town Council will also be voting on the Fenton Development, which will be Cary's largest development in its history, at their Thursday, January 25, 2018 meeting.
With new developments, Weinbrecht said the town is working with everyone from academics to the federal government on solutions to stormwater runoff and flooding, while warning any solution would be "complex and expensive." As far as Cary's access to drinking water, he also said Cary's capacity for bringing in water has been expanded, a new wastewater treatment plant is being built and the town has approved a new inner-basin transfer.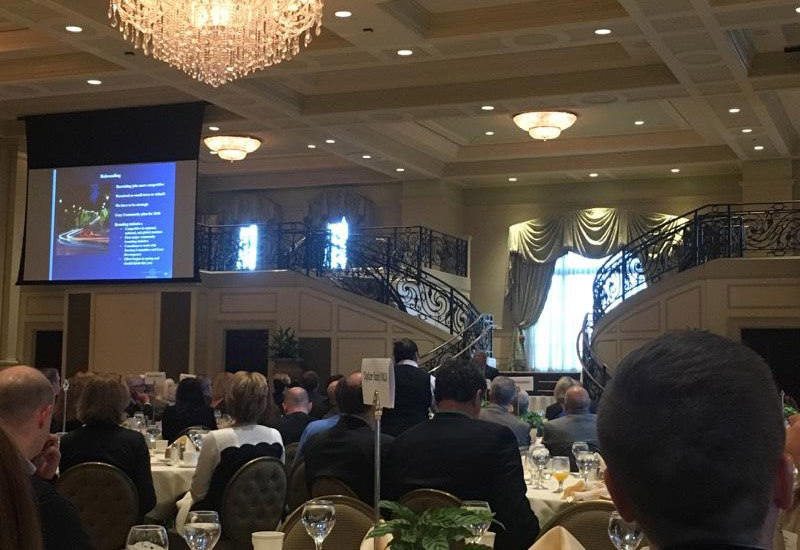 Making the Change
As Cary goes through this transformation, Weinbrecht said rebranding will be important to recruit businesses to the area. Right now, he said Cary is still being perceived as a suburb of Raleigh in the South and is not being perceived at all on the West Coast.
"We want to make it so when you go to the West Coast and say 'Cary,' it'll be like saying 'Scottsdale,'" he said.
As Cary grows, Weinbrecht talked about new infrastructure projects to compensate, including dozens west of NC-55 such as widening Green Level Church Road, the Morrisville Parkway extension and the Carpenter Fire Station Road grade separation. One particularly large infrastructure project in Cary will be adding turn lanes to the Cary Parkway and High House Road intersection, while he warned the construction will be "365 days of pain" as it is an intersection that sees more than 50,000 cars a day.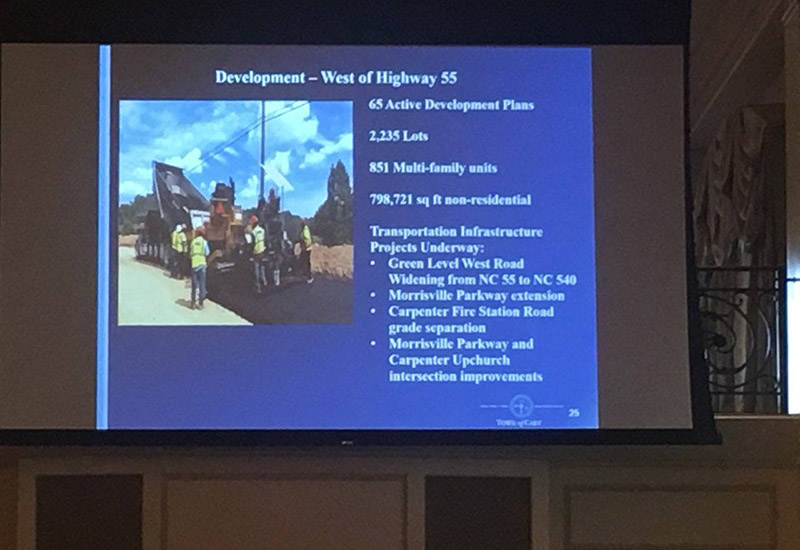 There is also infrastructure not being built by the Town of Cary, namely fiber. Weinbrecht said the current pace of Google Fiber – 20 to 25 miles of fiber per quarter – is slower than the town had anticipated but as the company employs micro-trenching, he said that may pick up the pace. Currently, Weinbrecht said Google Fiber is working in laying fiber Downtown Cary from N Harrison Avenue to Maynard Road. In the meantime, other companies are installing fiber while also converting streetlight poles to small cell towers.
If Cary is going to make it to a point where these kinds of changes and investments can take place, Weinbrecht warned about potential threats to the town that will need to be addressed. One of the largest is the growing rate of opioid addiction and overdosing. In 2017, Weinbrecht said fatal overdoses increased by 40 percent and overall overdoses increased by 70 percent. Cary police are now equipped with Narcan to prevent fatal overdoses when users are found.
"This can destroy a community," he said.
Cary is currently entered into a grant program run by Bloomberg, where selected municipalities will get $100,000 for a opioid pilot program, with the potential to later increase that for a full program.
Another threat Weinbrecht pointed to was divisiveness in the political system, which he said has not impacted Cary's own government currently.
"Unfortunately, I can turn on the TV and see visceral hatred and divisiveness," he said. "Only through mutual understanding and respect do we reach our full potential as a people."
He urged everyone in attendance to challenge divisiveness and partisanship as a way to preserve the town.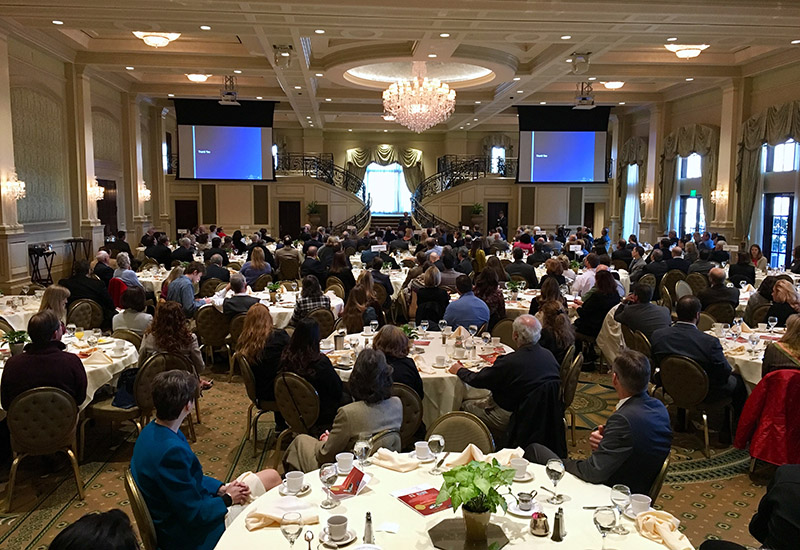 ---
Story by Michael Papich. Photos by Hal Goodtree and Lindsey Chester.
https://carycitizenarchive.com/wp-content/uploads/2018/01/StateofTown-Jan24-1.jpg
550
800
Michael Papich
https://carycitizenarchive.com/wp-content/uploads/2020/03/cc-archive-logo-450-v3.png
Michael Papich
2018-01-25 11:19:10
2018-01-26 09:14:46
Cary Entering Transformative Period, Says Mayor in Annual Address