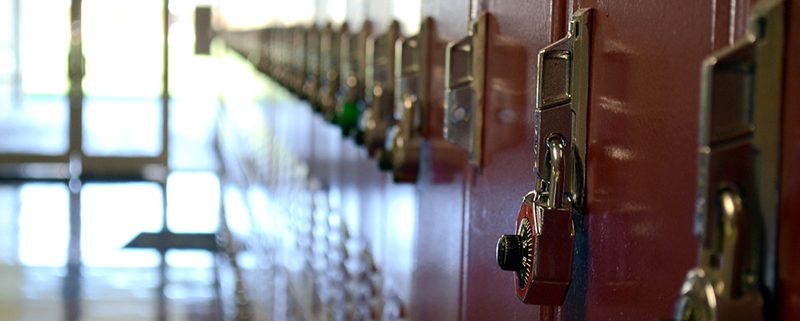 Cary, NC – In response to the mass shooting at a Florida high school in February, a group of Cary parents has begun pushing for new locking mechanisms to be added to Wake County schools with support steadily growing.
Locking Doors in an Emergency
Nancy Haywood wanted to find something parents could do to help prevent school shooting deaths following the high-profile shooting at Marjory Stoneman Douglas High School in Parkland, Florida on Wednesday, February 14, 2018. Haywood used to live around 20 minutes away from Parkland, which she said made the shooting hit home especially hard.
"It's a lot like Cary there. Very affluent and safe," Haywood said. "If something like that can happen there, it literally can happen anywhere."
Haywood and four other Cary parents, all from different backgrounds, got together to look for something to implement in Wake County schools to add some extra security.
"Every school's demographics are different so we wanted to find something that is affordable for all schools," Haywood said, adding that any idea would also have to obey fire safety regulations and facility management.
The group of five Cary parents, who call their group Lock Our Classrooms, found a locking mechanism improvement device that prevents a door's gap from closing and latching.
As the product's website explains, the device "extends about 3/8 of an inch out from the jamb or door, thereby preventing the strike from entering into the strike plate and latching." This way, a teacher can lock the door at the beginning of the day but keep the lock from engaging so the door can still be used. Then, in the event of an emergency, the lever can be flipped and the gap closes, locking the door.
"It keeps teachers from having to step into the hall to lock the door," Haywood said.
Haywood puts the cost at installing all of these devices in Wake County Public School System doors at around $1 per student and said she hopes the community would be willing to fund them and not need the school board to pay.
"We've reached out to local businesses and people have said they'd donate $50," Haywood said. "We have some students on free and reduced lunches who may not be able to afford it but I know parents that are willing to pay into the pot."
Creating Another Layer of Security
Lock Our Classrooms currently has more than 1,000 followers on Facebook after launching on Monday, February 19, 2018. That's the same day Haywood and the rest of the group's founders reached out to the Wake County Board of Education. Currently, their proposal is being reviewed by Russ Smith with the school system's Security Department and Haywood said her group is interested in speaking at a school board meeting.
In the meantime, Haywood is talking with the North Carolina Fire Marshall as well as the Cary Police Department and Apex SWAT officers to test the effectiveness and safety of these lock improvements.
"We want to make sure we're talking to the right people," Haywood said.
These locks will not totally protect students, teachers and staff in the event of a shooting, Haywood said, adding there is no 100 percent effective preventative measure. But she said this is a better alternative to inaction.
"If we can create one more layer of protection, why not take that chance?" Haywood said. "If we can keep a shooter from entering a classroom, the hope is the body count can be lower."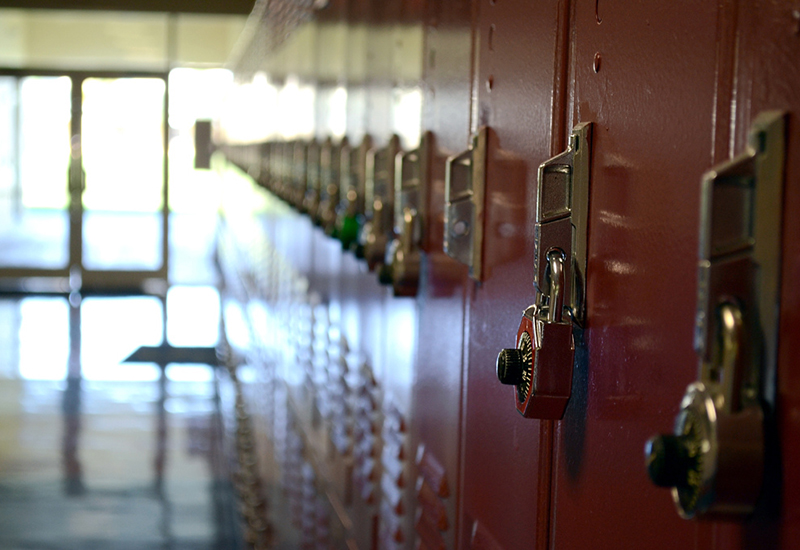 ---
Story by Michael Papich. Photos by Brett Levin and Global Innovations Coterie, LLC.
https://carycitizenarchive.com/wp-content/uploads/2018/03/SchoolLock2.jpg
550
800
Michael Papich
https://carycitizenarchive.com/wp-content/uploads/2020/03/cc-archive-logo-450-v3.png
Michael Papich
2018-03-05 13:48:07
2018-03-07 09:30:38
Cary Parents Organizing for New Wake School Security