Cary, NC – Welcome to Samaritan's Corner. Let's Talk!
Hebrews 12:1 – "Therefore we also, since we are surrounded by such a great cloud of witnesses, let us lay aside every weight and the sin which so easily ensnares us, and let us run with endurance the race that is set before us, looking unto Jesus, the author and finisher of our faith, who for the 'JOY' that was set before Him endured the cross."
And that my friends is exactly where I'm starting this article from. At the foot of the cross where I found this warrior soul coming out of a seasonal walk with Jesus that I just had to write about! Hallelujah!
Nine half marathons, three full marathons, four triathlons, and the mack daddy of them all, a full iron man! That's a phat resumé! But it still was never enough to bring her real joy. It made her happy, but supplied no real joy. Let's check out the other resumé! She was a very successful Business Development Manager, represented 12 outpatient P.T. facilities, was successful at marketing it all and was responsible for determining new businesses. Phat resumé number two, and still no real joy. Plenty of happy moments, great money, and flatout on top of her game, but zero real joy. Our society, society's blueprint for success, society's timelines and society's game has only one rule in its rule book.
(1) "Work and earn your life away, trying to satisfy everybody but you."
And that's exactly what she was doing. This is Jesska Brown. I sat down with Jesska over lunch, and I must say, I got a little caught up. I was impressed by all of the many mountain top experiences she had, but I noticed that she wasn't. And then things started to take shape as she continued her story. A couple of times while she was sharing with me, she would pause, look up and dig as deep as she could to remember what she was going to say. She has such a beautiful smile, but not even that smile could hide her frustration.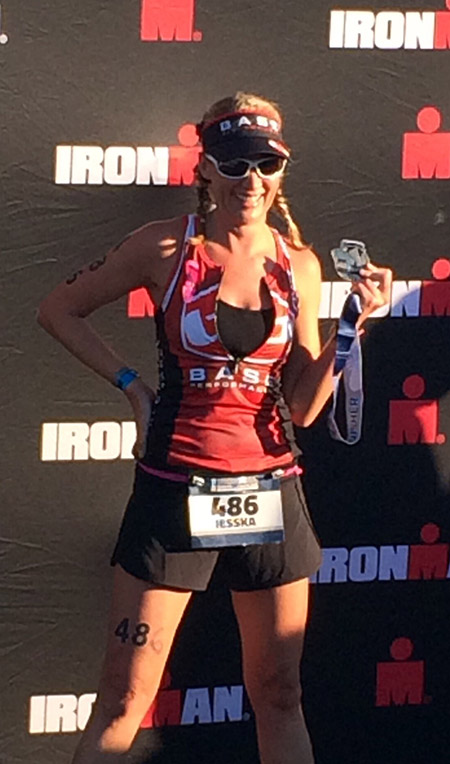 Jesska goes through ebbs and flows of memory loss, headaches and sleep disturbance. She told me she was glad that we met when we did because the restaurant wasn't packed full of noisy voices. Lots of sounds and random loud noises can act as a trigger that can overstimulate her, causing her to shut down for the rest of the day. Jesska has had three very serious concussions, and over time they've taken their toll. She went from beast mode workout, to bedridden with the blinds closed. All of the running, swimming, biking, and training all together was suddenly gone. The big buisness presentations, the awesome company events, management, and the 12 facilities was suddenly gone.
So what does one do when the only thing they live for is all taken away at once? I can't speak for anybody else, but as for Jesska, she realized that she hadn't lived at all. Realizing and accepting it are two totally diffrent things. The reality pill went down the right way. But the accepting reality pill just sat on the table being yelled at.
So much of how we spend the 24 hours that God graciously allows us to have is really not about living, but about being alive to run a race we can never win, trying to impress people that don't really care about us one way or the other. We also use busy as a defence mechanism to protect us, from dealing with us. We don't want to tend to the gaping wounds, the old scars or the heart we trusted someone with that's shattered in a 1,000 pieces. We work, we hurry, we keep noise going, we keep us going and it's all because we want to avoid ourselves and all of our unpacked baggage. God promised all of us that He would always make a way of escape. But He never said anything about kicking our butts through that way of escape.
Over time, Jesska saw her "ways" of escape. The race she was running didn't come with any medal, but it did come with mental breakdown. She found herself in a very scary dark place. What the heck, let's just call it what it is! She could feel the spirit of depression patiently waiting just outside of the door of her mind. Depression is for real folks. IT'S REAL!!!!!
It has no political affiliation, no race, no gender and no wealth. But it absolutely has time! The spirit of depression will wait patiently until the time is right. It's not interested in selling you the product, it just wants you to listen to the sales pitch about you, your worthless future, how you'll never find love, your selfish personality, what you don't have, all of the problems that you do have and just how bad you look wrapped up in all of it.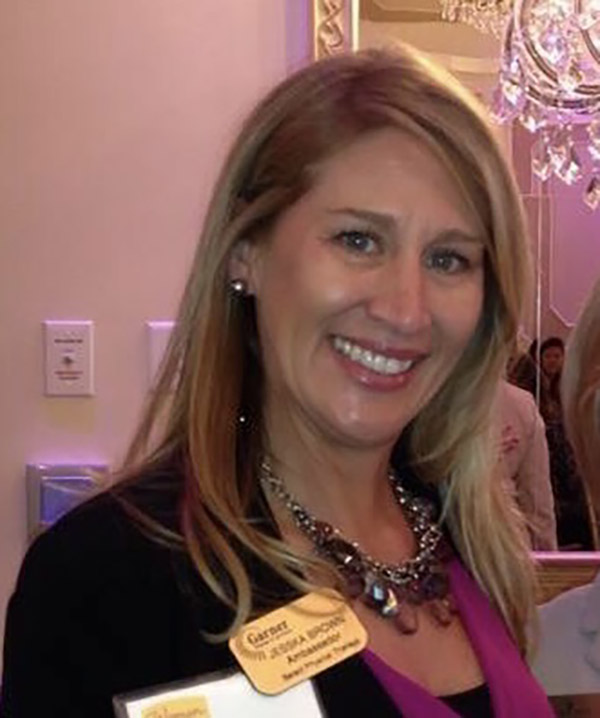 BUT GOD!!!! As depression stood outside of Jesska's door, thank God she was doing so much internal screaming and yelling that her own voice was able to drown out the sales pitch. Some would call it insanity. Jesus simply calls it, "The road to redemption!" HALLELUJAH!!! You see, Jesska had no intentions at all of dealing with Jesska, Jesska's broken pieces or Jesska's unpacked baggage. But Jesska did have every intention to keep herself busy training and working to avoid the spiritual E.R.!
BUT GOD!!!! God isn't like us! He doesn't gauge greatness or success by what we accomplish, what we own, what we look like or our reputation. God examines the heart. All of that screaming Jesska was doing was God purging her of the pain that almost shut her precious life down. So how does this all end? It doesn't!! It's just the beginning! At some point along the way Jesska worshipped someone other than herself and that's when it all changed! Jesska got her moment of clarity! For the very first time Jesska could see, and the first thing she noticed was the absence of her love for Christ that she tried to replace with all of the stuff. With tears in her eyes, sitting in front of me she said:
"God saved me. Taking away the training, and all of the work was God showing me that I had had all I could take, and now it was His turn. I realized in that moment that He is the only joy I need. What God was offering I wouldn't have to work myself to death to get. I just had to set up camp at the foot of the cross, let Him love me for who I was, the way I was, where I was. He made it very clear to me that if I'd just give Him my time and my pain, He would mend my broken pieces, and He did exactly what He said He'd do. I'm not perfectly put back together, and some days I feel like I'm about to come apart at the seams. Then God reminds me to get out of my own way, because I'm in His. I'm a work in progress, I can see and I finally have some joy! I'm so grateful, so blessed and so done with doing me! My life now is about helping and taking care of others, however the Lord decides to lay it out. I've done enough me to never want to do me again. I don't miss the rat race that came with work, and I don't miss abusing my body and mind with all of the unnecessary working out. I can't explain this exhale mindset I have, but I can tell you where I got it. And I do know that there's plenty of it to go around. I'm finally living, and it makes me feel alive! God is beyond good to me."
Jesska, once again, I'm humbled. I can be selfish with my time when it comes to working out. You opened my eyes kiddo!! I too can see! Your special life will always be in my prayers.
---
Story by Jimi Clemons. Photos courtesy of Jimi Clemons.
https://carycitizenarchive.com/wp-content/uploads/2018/03/SamaritanCorner-Mar20-Featured.jpg
550
800
Jimi Clemons
https://carycitizenarchive.com/wp-content/uploads/2020/03/cc-archive-logo-450-v3.png
Jimi Clemons
2018-03-20 10:30:18
2018-03-20 09:36:21
Samaritan's Corner: Concussion At The Cross