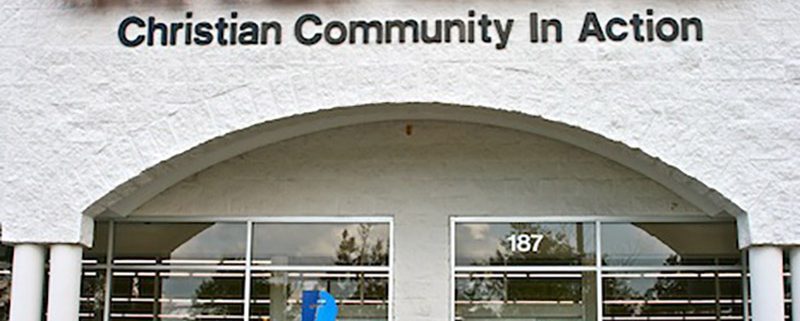 Cary, NC – Dorcas Ministries turns 50 this year. Over those decades, it has maintained a core of committed volunteers while expanding and adapting its services.

Changes Over 50 Years
Headquartered now on High House Road, most Cary residents know Dorcas Ministries for its thrift shop but the organization originally started as a way for founder Margaret Keller to provide education to children in the area.
"Margaret saw the need for preschool education among poor children, particularly poor black children," said Rose Cornelius, Dorcas' development director. "Nowadays, we all know the importance of preschool education in a child's development."
The organization, then known as Christian Community In Action, then saw the need for clothes, shoes and similar items when parents would bring their children in and that led to the Dorcas Thrift Shop opening in 1972. The "Dorcas" name comes from a woman in the Bible who sewed clothing for disadvantaged people in her community.
"The idea was to have this thrift shop and charge people a nickel," Cornelius said. "By charging some amount of money, it gives dignity to the people coming in."
This trajectory – offering one type of service and then seeing the need for additional services that can be met – has followed Dorcas Ministries since then. Now, there are also outreach programs that include the crisis ministry, job training, childcare, the food pantry and most recently the primary care facility, which Cornelius said is looking to bring in an additional nurse practitioner.
"It grows organically as we find new ways to give back," Cornelius said. "People think Cary has no poor people but there are pockets everywhere. Wherever you have people working in the service industry, you have poor people."
Volunteers Staying for Decades
A large amount of the work at Dorcas Ministries relies on the volunteers who give their time to the organization. Many volunteers stay on for many years, some as many as 20, 30 and even 40 years. Carol Regular started volunteering in 1992 and in that time has been a day manager for the thrift shop as well as treasurer and president but now mainly gives her time in crisis ministry. She said she has stayed on for all these years because she knows the need in the area.
"There is so much we can coach and help someone with and give action plans to and I'm able to give help to total strangers," Regular said. "When people come back and thank you for helping them find a job, it's a lot."
Lynette Yawn, who started volunteering in 2014 and now works in the training center and crisis ministry, said she came to Dorcas because she knew of their reputation and work in the community. Particularly, Yawn said Dorcas is effective because it gives people the tools to improve their lives rather than do it for them.
"You're not giving a handout, you're helping people learn and making them feel comfortable at the same time," Yawn said. "Everyone goes through hard times and it's no reason to feel ashamed."
Having volunteers who have been around for a long time also helps new members get insight into Dorcas history. Bill Easter, who started volunteering in 1995 and also served as president, remembers the story of the organization moving to its new and current spot off of High House Road, which is also when Christian Community In Action changed its name to Dorcas Ministries because of the reputation of the Dorcas Thrift Shop. When Dorcas started into negotiations to buy the site in the shopping center, the 2008 financial crisis hit.
"We struggled to get donations but business flourished in that new spot," Easter said. "Then at the grand opening in 2011, we had lots of people come to celebrate but it was a bigger line wanting to get into the store to shop."
Cornelius said the relocation in 2011 expanded the thrift shop's profits and allowed Dorcas to quadruple the amount of money they spend on giving back to the community. The organization has continued to expand how much it gives out, distributing around $300,000 in food in 2016 and $454,000 in 2017.
The new location also has room for a larger food pantry, which allows people to pick their own groceries for what meals they can make instead of having it packaged for them by volunteers.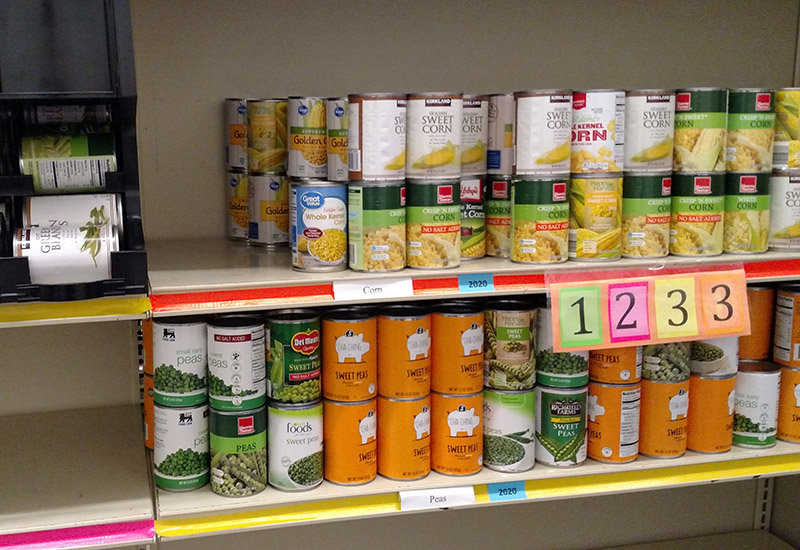 Also, for volunteers who have been around for many years such as Easter and Regular, they have seen how Dorcas has grown to include more programs to meet community needs. For example, Regular has seen the importance of helping people with job training and job applications.
"If you've worked for 15 years and lose your job, you don't know how to apply for a job today. You might not even know how to write a resumé and cover letter anymore since you haven't needed to for so long," Regular said. "It's about changing with the community."
Just as Dorcas has adapted for its community, it also adapts to its volunteers.
"People stay here as long as they can. No one is turned away if they age out. We find places to fit their needs and we also have special needs people volunteering and people who need a place for court-ordered community service," Yawn said. "And the ratio of paid employees to volunteers here is amazing."
It also encourages volunteers that they are not a part of a larger organization working here in Cary.
"It's a local organization. This is us," Easter said. "It's neighbors helping neighbors."
Celebrating 50 Years
To commemorate 50 years of Dorcas Ministries, there will be a church service at First United Methodist Church in Downtown Cary, where Margaret Keller attended, on Monday, June 18, 2018.
"The church has been a faithful partner, as have many churches in the area," Cornelius said.
There is also the annual Thanksgiving fundraiser, which will be at Embassy Suites this year because of the new projected attendance of more than 500 people.
Also, there will be upcoming half-priced days at the thrift shop in 2018 but those dates have not been finalized yet.
Dorcas Ministries is located at 187 High House Rd.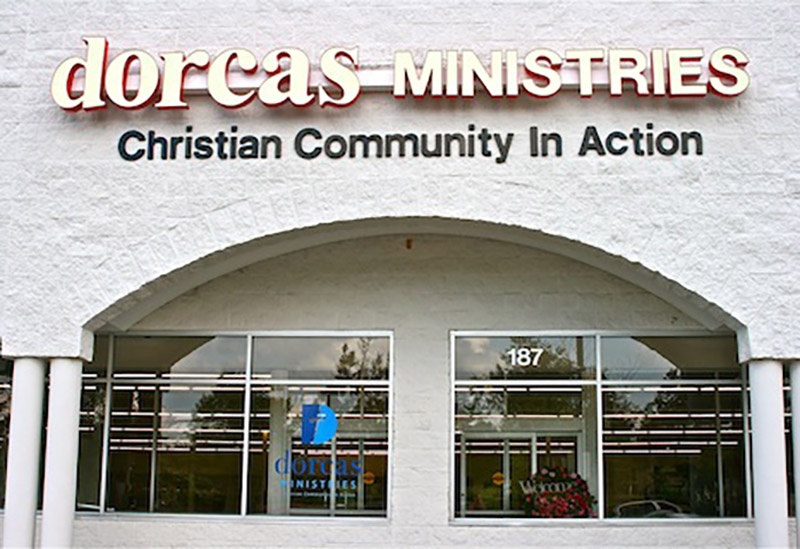 ---
Story by Michael Papich. Photos by Michael Papich, Leslie Huffman and Dorcas Ministries. Community Content sponsored in part by Elegant Stitches in Cary.
https://carycitizenarchive.com/wp-content/uploads/2018/03/NewDorcasStore.jpg
549
800
Michael Papich
https://carycitizenarchive.com/wp-content/uploads/2020/03/cc-archive-logo-450-v3.png
Michael Papich
2018-03-22 13:09:21
2019-12-08 15:30:10
Dorcas Ministries Reflects on 50 Years