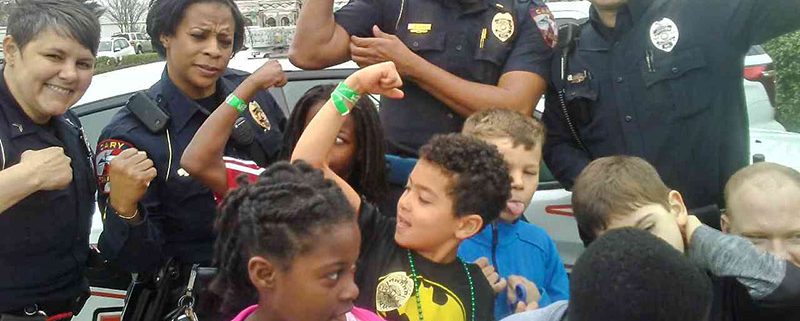 Cary, NC – Welcome To Samaritan's Corner. Let's Talk!
"I have a dream that one day little black boys and girls, will be holding hands with little white boys and girls." On Wednesday, August 28 1963, standing on the steps of the Lincoln Memorial, Dr. Martin Luther King Jr. gave his "I have a dream" speach. In that speech is when he spoke about black and white children holding hands. Well Dr. King, it is my honor, privilege and blessing handed straight down from heaven to be able to say to you that they've gone from holding hands to putting their arms around each other! Hallelujah!!
Dr. King! I'm going to take the glory of God a little further to let you know that resting in peace is all you have to do now! Dr. King! "NO MORE DREAMS!" The badges that once unjustly beat and arrested us are now worn by us! There are black officers, men and women, all over the United States that now stand shoulder to shoulder with white officer as brothers and sisters united as one like my dear friends in this picture!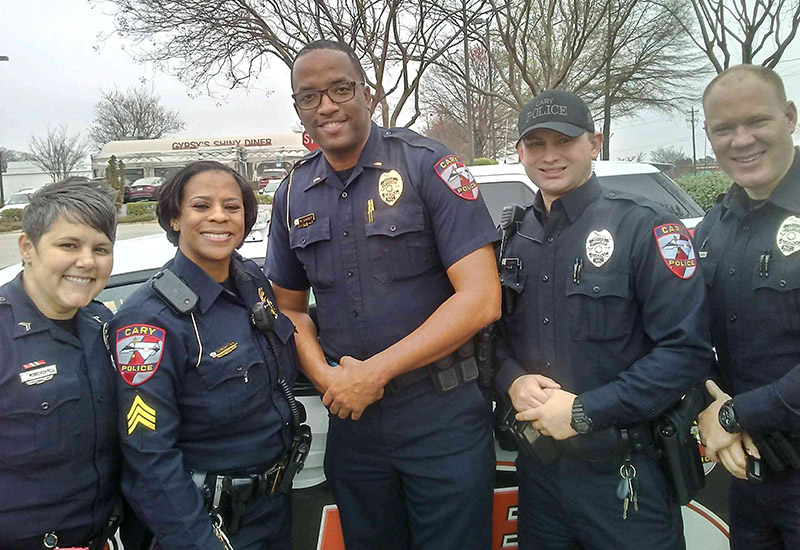 Dr. King! "NO MORE DREAMS!" Let's praise the Lord a little more! My wife is white, I'm black and we're living!! We go out running all over town and nobody dies!  We're living! We go for long walks after dark and nobody dies! We're living! We hold hands out in public and nobody dies! We're living! We have a son and we're more concerned about him being shot in his classroom than we are about him being harrased because of the color of his skin as he sits next to little white children in school! We're living!
Dr. King! "NO MORE DREAMS!" God has been so good, so I'm gonna keep right on going! Hallelujah! On this day, April 4th, 1968, in Memphis Tennessee. As you stood on the balcony of your hotel, James Earl Ray selfishly took your life. I'm so sorry that happened to you Dr. King. For all the wrong reasons, you and James Earl Ray will forever be etched in history together. But in spite of what he did to you Dr. King, I really do believe that if God gave you the opportunity, you'd look James Earl Ray in his eyes and tell him that you forgive him. Not because you're perfect, or because you were some super Christian. But simply because you knew that you, too, were a sinner saved by God's grace. I personally believe that you would want to share that grace with him, and then turn around and spend eternity with him in Heaven.
Your heart told me that you saw all of the ones that spit on you, hurled rocks at you, called you nigger and ever threatened your family as your brothers and sisters. Not only did you have to battle with those outside of your race, there was turmoil within your race. You were a man that was committed to non-violence. As the police brutality of your time increased, so did the number of black people that picked up guns to fight back. Although Stokley Carmicheal, Malcolm X and many others wanted equality and fair justice for black people, they also wanted to do to others what was being done to them, and that just wasn't your way!
But guess what Dr. King? "Only what you do for Christ will last." What you did has stood the test of time. I can "PEACEFULLY" live my life with a woman that doesn't look like me, in a society that doesn't all look like me and not have to worry about me! I'm not afraid, I don't live in fear, I can vote, I can hold a political office and I can be a man of success because of the man I am. Color can never draw boundary lines around my potential unless I ignorantly allow it!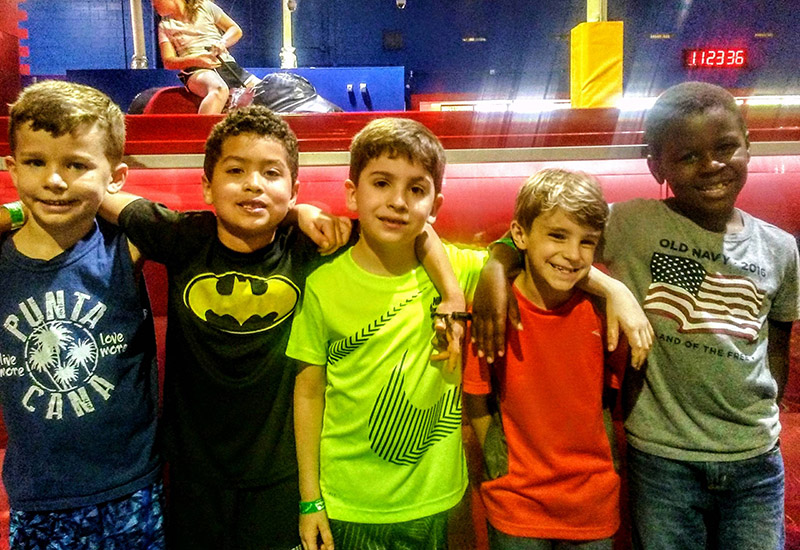 Dr. King! "NO MORE DREAMS!" On Thursday, April 4, 1968 you lost your life Dr. King! But check this out! On Monday, April 4, 2011, God sent your replacement! He sent my sweet son Kassidy!! On the day we honor losing you, we glorify God for sending him! Today is my son's seventh birthday! I've told him so much about you. He has seen footage of you and he's reaping the harvest of the seeds you sowed for all of God's people, not just black people.
I'm sorry to tell you though, there are still a lot of people saying "Things haven't changed at all." Me personally, I believe that it's their selfish hearts that haven't changed. To say nothing has changed is to say that God hasn't done anything. How quickly we forget that we had a black two-term president. God has been better than good to the United States! Do we have our issues? Absolutely! Are there a ton of things that need to change? Absolutely! Are they ever going to change if the hearts of the people never change? Absolutely not! We want politicians, preachers, pastors and other community leaders to make the neccesary changes, but we had better be careful about what we ask for. The change starts with us.
God said, "You will be held accountable for everything you know." If we know that we're responsible for ourselves, we should be changing who we are inside. So much of how we're received can be based upon who we chose to represent us. Those that stood for Dr. King's non-violence movement were called Uncle Toms and sellouts. Two of the worse things that you could call a black person back then. And why? Becuase Dr. King believed that humility was the most powerful weapon, not a weapon itself.
Dr. King! "NO MORE DREAMS!" My wife and I took our son and his friends out for lunch for his birthday yesterday! We didn't have to walk in through the back door, eat our food outback, stand in the colored line or use a colored entrance! I just called my dear friend and brother in Christ, Tony Gillium, a white restaurant owner who owns Gypsy's Shiny Diner, and he rolled out the red carpet for my son and his friends! We felt just as at home as we do in our own house! It was all love and no color! For me personally, God has turned April 4 into something so very special and He wanted me to tell you about it! Giving life to this sweet little boy on the same day that you lost your life is God's way of showing you that your labor, blood, sweat and tears were not in vain. This anointed child has already picked up the mantle you left behind and is continuing your work in ways you wouldn't believe! So you can rest now. You can enjoy walking the streets paved with gold now! You can live in that Heavenly mansion now! You can enjoy resting at the feet of Jesus now!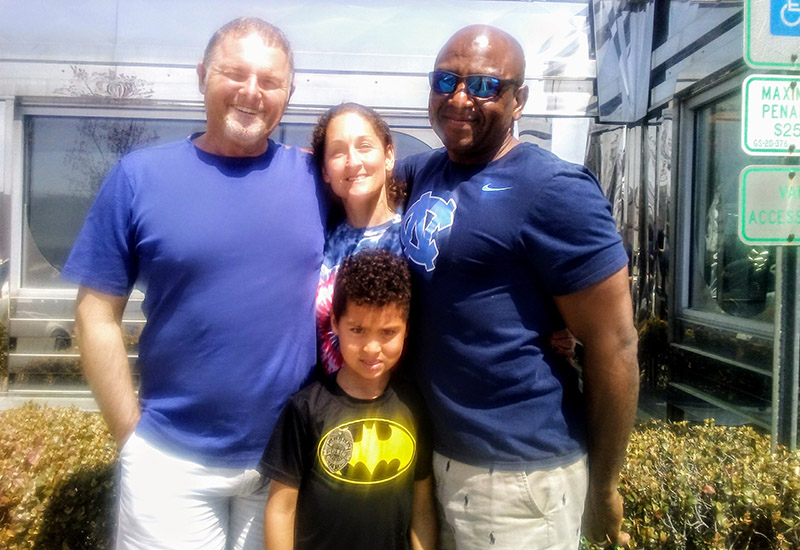 But Dr. King! "NO MORE DREAMS!" Regardless of what the naysayers may say! We're living, we're loving and we're moving forward. America isn't as angry as our evil deceptive media is making it out to be. And the anger that does exist all boils down to the individual hearts of certain people. Your life may be over, but your labor is alive and well in so many of us! You'll never get the full recognition that your deserve and that's a shame. This country, even with all of its issues, is still the single greatest place to live! Humility, faith in Jesus Christ, genuine love and compassion for all of God's people and commitment to creating a peaceful community is what has made America great! It's the individual that will bring about the greatest America we've ever seen, not politicians of any color. And I'm sure if you were here, you yourself would say, "It was the God in me that made the difference, not me."
Like all of us Dr. King, you were flawed, at times you failed and you got frustrated, but you never stopped dreaming. Well, the outward war is long over now. And the remnant will carry on the work for a better day! So you just rest. Dream no more my friend, we'll take it from here. Thanks for the blueprint!
Dr. Martin Luther King Jr. (January 15, 1929 – April 4, 1968)
"Let us not seek to satisfy our thirst for freedom by drinking from the cup of bitterness and hatred."
We'll do our best Dr. King.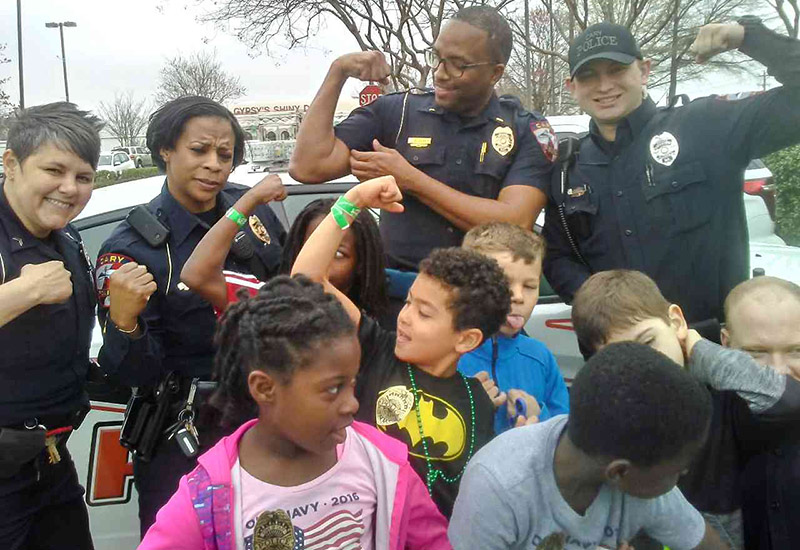 ---
Story and photos by Jimi Clemons.
Content sponsored in part by the Cary Chamber of Commerce annual membership drive.
https://carycitizenarchive.com/wp-content/uploads/2018/04/Samaritan-Apr4-2.jpg
550
800
Jimi Clemons
https://carycitizenarchive.com/wp-content/uploads/2020/03/cc-archive-logo-450-v3.png
Jimi Clemons
2018-04-04 10:20:00
2019-12-08 15:30:18
Samaritan's Corner: Dr. King! No More Dreams