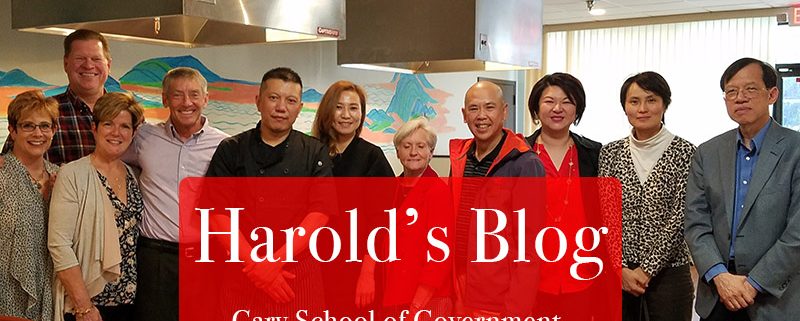 Cary, NC – Spring finally arrived in Cary this week. I participated in a lot of spring related activities in addition to other meetings and events.
Monday – Opioid Pilot Program
Monday I joined council member George in a taping of Cary Matters. Our episode was about the opioid crisis and our pilot program funded by the $100,000 Bloomberg grant. Our first take had several stumbles but we nailed it on our second take.
Later Monday I met with the town manager for my weekly one-on-one meeting. We talked about several projects that have been approved and proposed. We also talked about our budget mini-retreat coming up on May 10th. Our meeting lasted about half an hour.
Tuesday – Chinese-American Business
Tuesday evening I joined Mayor Pro-Tem Bush and NC Legislator Adcock in a meeting with Chinese American business people, are representatives from Chinese Commerce and NC Department of Commerce. They expressed thanks for our open business climate and look forward to recruiting more Chinese and Chinese American businesses to Cary.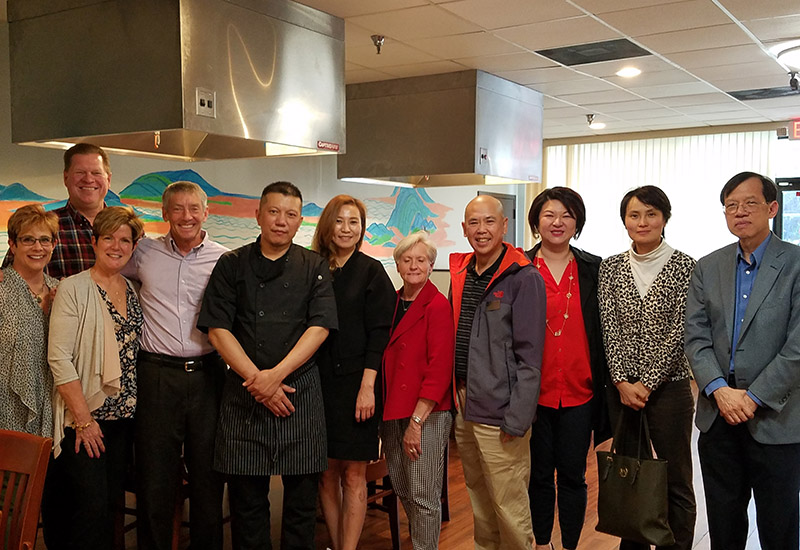 Wednesday – Cary's School of Government
Wednesday I met with the Consulate General of México and her assistant. We talked about Cary's diversity and how we can do more to help the Hispanic population. We agreed to consider a meeting with Hispanic residents along with the Mayor, Police Chief, and other key Cary staff members. Our hope is to have this meeting within the next couple of months.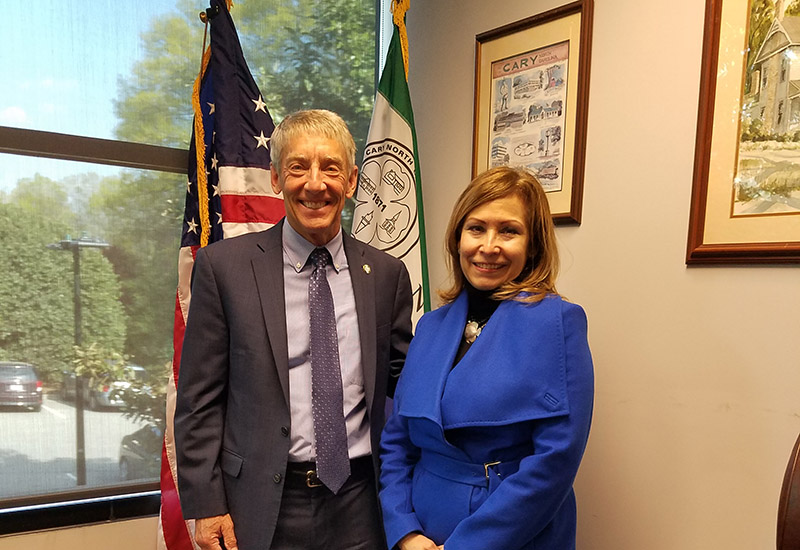 Later Wednesday I joined the entire council in welcoming the 15th class of Cary's School of Government. Everyone on council made remarks and then attended the reception to mingle and talk with attendees. The class will include nine sessions organized around Town Council goal areas:
Attractive, well-planned and livable community
Economic vitality and development
Effective transportation and mobility
Quality recreational, leisure and cultural opportunities
Reliable, sustainable infrastructure
Safe community
Good governance
About two dozen people are enrolled in the class out of over sixty applicants. The class will meet on Wednesdays from 6 to 9 p.m. from April 11 through May 23. In addition there will be Saturday morning sessions on April 28 and May 12.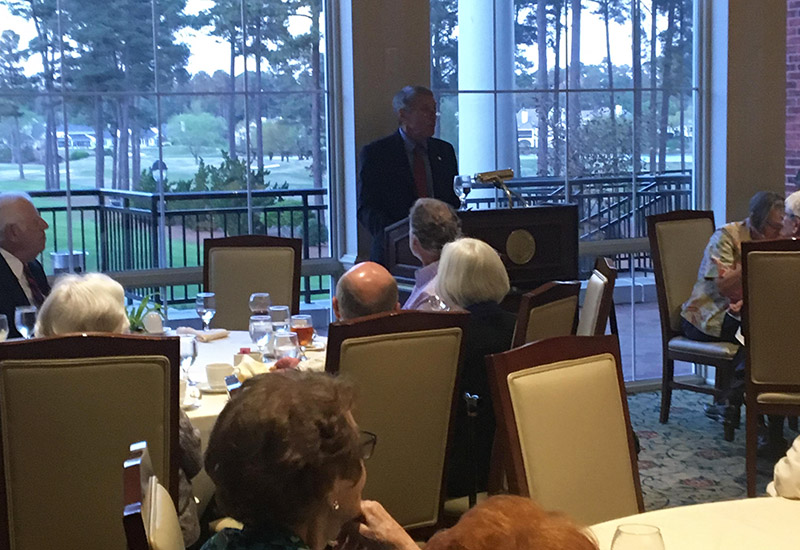 Thursday – State of Cary Address
Thursday I presented a State of Cary address to about 40 seniors who are a part of a Prestonwood Senior Golf Group. My topics included finances, tax rate, unemployment rate, jobs, downtown 13 acre site, the Sams Jones house, downtown businesses, downtown residential, downtown stormwater, the mall site redevelopment, the Fenton development across from the mall, development west of Highway 55, transportation projects, fiber installation, the opioid crisis, and the divisiveness that is dividing our nation. My visit lasted a little over two hours.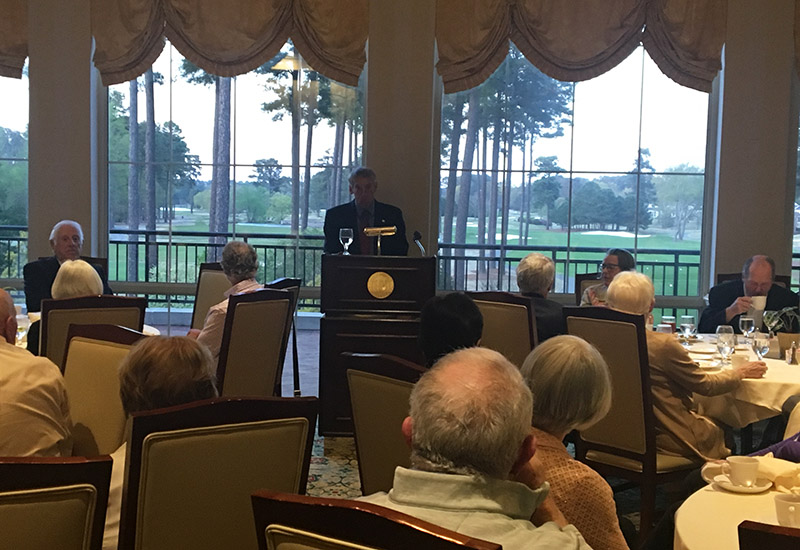 Saturday – Cary Road Race
Saturday I gave welcome remarks at the 40th Cary Road Race. Then I joined over 1000 runners in the race. I did the 5 mile run in 41 minutes 28 seconds which is about an 8 minute 20 second pace – fast for me. What a great event which brought a lot of people to downtown.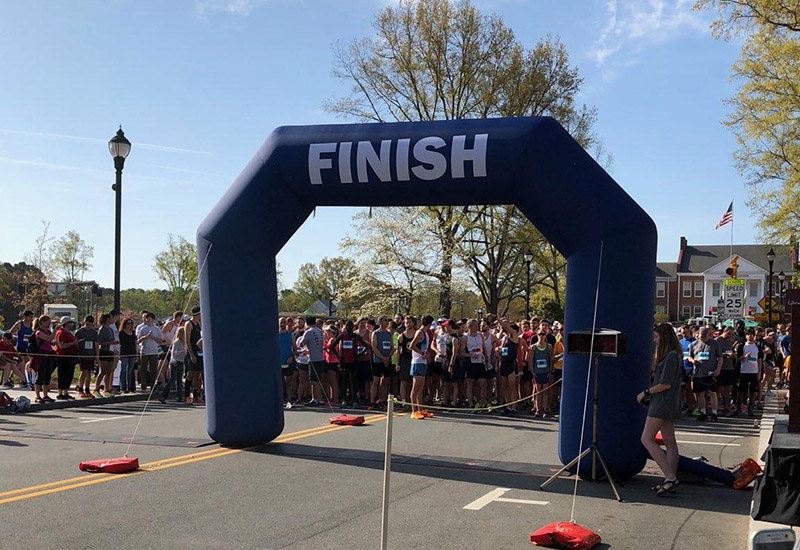 After the road race I headed over to the downtown farmers market for their grand opening. Since I was running the race Mayor Pro-Tem Bush made the remarks to officially open the farmers market. I was able to mingle and talk with a few people before leaving.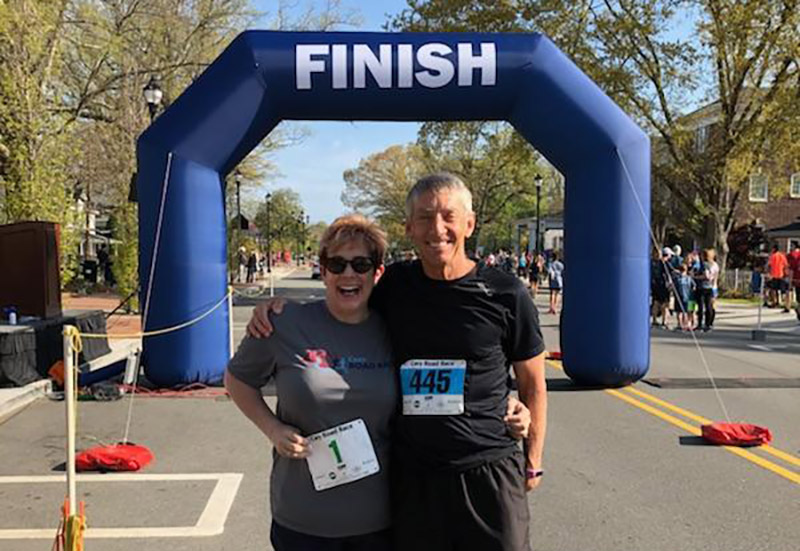 From the Farmers Market I headed over to the Page Walker to see if I could catch some of the over 200 people doing a town wide litter sweep. I normally would have participated in this sweep but had conflicting events. Council member Yerha and his wife were representing the council in the downtown area sweep. I was able to talk with organizer about how the sweep was going. This was our 10th year of doing the sweep. If you would like to be involved in a litter reduction and beautification contact Sarah.Justice@townofcary.org.
Town Manager's Report
The town manager's report for this week included:
School of Government Kicks Off

The newest School of Government class of Cary citizens convened on Wednesday at Herb Young Community Center. After hearing and mingling with Council members, the classroom portion of the session began with a Cary history lesson by Council Member Yerha. They later heard from Ginny Johnson and Chris Simpson and me to gain a better understanding about the roles of Town Clerk, Attorney and Manager. Next week, they jump into the Imagine Cary Community Plan!

Annual Chat with the TCC

On Wednesday, Council and staff participated in the annual Triangle Community Coalition (TCC) Coffee Chat at Page-Walker. With roughly 40 TCC members, consisting of residential and commercial developers, realtors, and attorneys in attendance, TCC Chairman, Tom Anhut, stated this was the largest attendance since they started the chats in 2010. The meeting format offered a good way to have a dialogue and discussion on development issues facing Cary and a time to hear input and feedback from the development community. Much of the discussion centered around issues we are facing as a mature community, like running out of greenfield development, the complexities of infill and redevelopment, affordable development, citizen participation, and timing and certainty of the process. The TCC shared the results of their annual survey stating that Cary had scored better in every category this year and overall, the experience was positive and we seem well-poised for the challenges and opportunities of the future.

Legislative Dinner Preview

Council's annual legislative dinner will be next Thursday, April 19. The dinner will be hosted at Maximillian's Grill, 8314 Chapel Hill Road, beginning at 6:00 p.m. This will be a great opportunity to connect with our state legislators prior to the short session, find out what their priorities are, communicate some great things that are happening in Cary and share your adopted legislative agenda. To help you prepare for the evening, we have put together the following information:

Personal and professional background and bios for the elected officials
House and Senate District Maps – current maps
House and Senate District Maps – for the next election
2018 Candidates that include Cary districts
Current list of attendees for the dinner

Site Work Beginning for Library & Parking Deck

In the upcoming weeks, work will begin on site for the Wake County Community Library and adjacent parking deck. Wake County is the lead and we are partnering with them on the project. First signs of work will include a construction trailer on-site and then tree protection fencing and erosion control devices will be installed. Grading and clearing will occur shortly after that with removal of trees and vegetation. A joint groundbreaking with Wake County is expected in late June and we will make sure Council's calendar's are updated accordingly.

Pressure Zone Shift Completed

The planned pressure zone shift for area 3 within the Preston Community was completed this week. Approximately 450 properties experienced a pressure increase of 40-psi and are now part of the Central Pressure Zone. The work is part of the Town's water system management strategy to ensure safety, reliability and resiliency of water system infrastructure. Additional water zone shifts are planned later this year and through spring of 2019 until the entire Central Pressure Zone boundary shift has been completed.

In advance of the shift, the community was notified of the work with mailed notice letters, a public meeting, Nextdoor posts, reverse 911 calls through ReadyWake! and the Finance Department's Integrated Voice Response (IVR) system. Citizen advocates were able to answer calls and talk with residents throughout the process.

Many thanks to the great work by the entire team, including Davis Reynolds, Craig Hollister, Seth Burleson, Robert Hirt, Brenda Mann, Brenda Adams, Kathryn Trogdon, Carl Hunt, Carolyn Roman, Alexandra Jones, Marie Cefalo and Glen Harrell!

Cary Pkwy & High House Construction Set to Begin

Construction at the intersection of Cary Parkway and High House Road is starting next week, April 16. This week, message boards were installed notifying the traveling public of this upcoming construction. During Phase 1, we will build new dedicated right turn lanes at all four approaches. Construction is expected to be complete by Spring 2019.

Our Adaptive Approach to Stormwater Continues

Leaders from six departments took a few hours to step back from their technical tasks to spend time collaborating on the adaptive elements of our approach to stormwater. They've organized their work in teams focusing on the new model, policies and procedures, open space, finance, maintenance, and the downtown pilot, which includes our citizen working group.

Recognitions

In a surprise presentation during the TCC Coffee Chat, the group awarded Matt Flynn with the 2018 Staff Member of the Year award. Congrats, Matt, for all you do to help the citizens of Cary!

Supplemental Information Provided to Council

This week, the Mayor gave his State of Cary address to the Prestonwood Senior Golf Group Monthly Social. At the Mayor's request, staff updated pieces of information that have changed since January and we wanted to share that updated information so others can use it as well.
Emails From Citizens
Emails from citizens this week included:
A request for a basketball court at Walnut Street Park.
Complaints about water at Cary High School.
A complaint about the town seal and flag.
A complaint about bike lanes.
A request for diagonal sidewalks.
A complaint about the lack of a buffer next to a development.
A complaint about dumpster enclosure gates left open.
A complaint about litter (I invited them to the litter sweep and didn't hear from them again).
A complaint about geese.
A complaint about potholes.
A request for more community centers.
A complaint about dog poop.
A complaint about drivers not using signal indicators.
A 50+ page email complaining about a proposed gas station at Kildaire Farm and Penny Roads.
Next week's activities will include a meeting of CAMPO (Capital Area Metropolitan Planning Organization), an interview for a high school student project, a meeting of the Wake County Mayors Association, a fundraiser for NC Representative Gale Adcock, a dinner with our delegation to the NC legislators, the Cary Dodgeball fundraiser, and the Children's Day Festival.
Get In Touch
Well, that is all for this week. My next post will be on Sunday, April 22nd.  Although I have Facebook and Twitter accounts those are not the best means of communications with me. Please send all Town of Cary questions or comments to Harold.Weinbrecht@townofcary.org and email personal comments to augustanat@mindspring.com.
---
From the blog of Cary Mayor Harold Weinbrecht. Photos courtesy of Harold Weinbrecht.
https://carycitizenarchive.com/wp-content/uploads/2018/04/HaroldBlog-Apr16-Featured.jpg
550
800
Harold Weinbrecht
https://carycitizenarchive.com/wp-content/uploads/2020/03/cc-archive-logo-450-v3.png
Harold Weinbrecht
2018-04-16 09:41:35
2018-04-16 09:41:35
Harold's Blog: Cary School of Government, Cary Road Race and More