Cary, NC – Every town has its own hometown story and in its first event, the Cary Theater's "Beyond: the Film Festival" will screen short films about these stories from across Cary, the United States and the world.
Hometown Stories
"Beyond: the Film Festival" comes to Cary for the first time, running from Wednesday, June 13 to Sunday, June 17, 2018. During that time, audiences can see short films by directors both local and international.
"We got 53 films from as far as India, Lebanon, the Republic of Korea, Israel and Canada, plus California, New York, South Carolina, Washington state, Minnesota, Georgia, Texas and New Jersey," said Joy Ennis, operations and program supervisor for the Cary Theater.
Judges vote on what they consider the best short films and those will play on Sunday, June 17 starting at 2 PM. Also, the festival includes a screenplay component where people from around the world can send in their short screenplays with the winning one being read aloud by actors on Saturday, June 16, 2018 at 2 PM.
All the short films and screenplays had to fit a "hometown story" theme and Ennis said this has been interpreted a wide variety of ways.
"Some are hometown stories involving other worlds and fantasy settings, and some are very literal documentaries about North Carolina," Ennis said.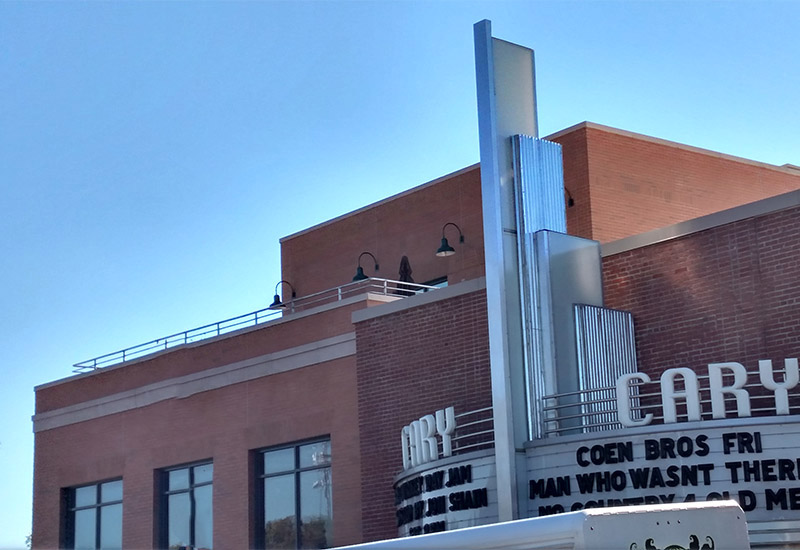 Behind the Camera
Throughout the festival, not only will audiences get to see short films made by people from all different walks of life, but well-known feature films fitting the theme will be playing as well, starting with "Back to the Future" playing for free outdoors at the Downtown Cary Park on Wednesday, June 13 at 8:30 PM.
"We picked 'Back to the Future' because it's the quintessential hometown story of looking back at your town and how it existed in different times," Ennis said.
Included in those feature films is the Taiwanese film "Missing Johnny," which won international awards. Ennis said this film was chosen to connect Cary to its sister city of Hsinchu, Taiwan.
"Our sister cities are also a part of our hometown story," Ennis said.
Following a screening of the film "Steel Magnolias" on Saturday, June 16 at 7 PM, there will also be a panel discussion about hometown stories and why they effect audiences so much.
Amongst the screenings, there will also be a class on screenwriting led by Shawn Schepps, who has experience writing for both film and television in Los Angeles, as well as acting. Schepps also leads the jury on voting for the winning screenplays.
Ennis said the goal with the screenwriting class, as well as the screenwriting competition, is to give people a look at the filmmaking process.
"We wanted to get behind the scenes. Audiences get to see the final product but not where it all starts," she said. In future iterations of "Beyond: the Film Festival," Ennis said they will also look at cinematography, editing, costumes and more.
You can find a list of all "Beyond: the Film Festival" events and screenings on our calendar.

---
Story by Michael Papich. Photos by the Cary Theater and Michael Papich.
https://carycitizenarchive.com/wp-content/uploads/2018/06/BeyondFilmFestival1.jpg
304
800
Michael Papich
https://carycitizenarchive.com/wp-content/uploads/2020/03/cc-archive-logo-450-v3.png
Michael Papich
2018-06-07 09:30:20
2018-06-07 09:34:23
Cary's Inaugural Film Festival Starts Next Week