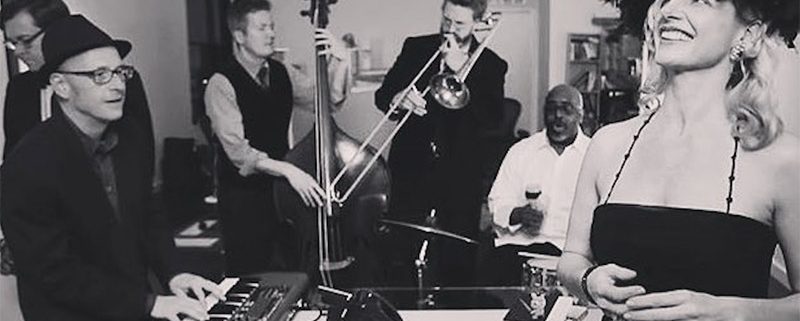 Cary, NC – Jazz music comes from all different places and eras and local jazz band Sidecar Social Club draws on these widespread styles and influences in their latest album, made up of all original songs.

Darker, Realer Side of Jazz
Sidecar Social Club – made up of Lisa Wood, Aaron Bittikofer, Ed Butler, Jim Crew, F.O. Finch and Dave Wright – draws on many different kinds of jazz. From Bourbon Street and Latin America to modern rock and R&B, all can be found in some of their music. Wood said in particular, the group likes to look at the darker and grittier sides of jazz.
"I like the unrequited women in songs and the darker sides of love and emotion," Wood, who sings in the band, said. "For me, I want to pay homage to what I love about old jazz and find what resonates with me, while still putting my own stamp on it."
Bittikofer said this grittier music often feels more real or honest, which he said is not only something the band can pick up on but audiences can as well.
"Our radar goes haywire when it doesn't feel real," Bittikofer, who plays bass, said. "Our band can switch over to Dixieland or salsa in the blink of an eye, which makes our shows really interesting to people watching but it also keeps us interested in playing."
That talent diversity comes through on Sidecar Social Club's new album "Mystery Island," made up of all new music written by the band.
"We have a rule that we all have to agree on a song," Wood said. "It helps and it's why in a live setting, it seems to be something that speaks to the audience. And this is the first band I've been in with that can play so many instruments and genres this well."
In order to write music that keeps that real and gritty feeling, Wood said she focuses on talking about common experiences rather than specific stories.
"I channel feelings and don't get 'biographical,'" Wood said. "When we talk about being 'gritty,' we mean looking at what it is to be human."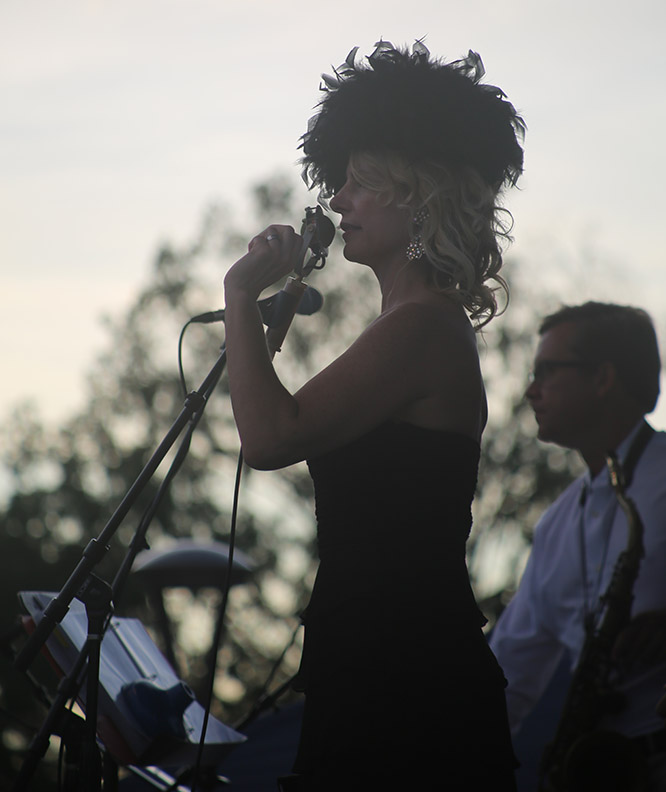 Recording and Performing
One change on this latest album is several members of Sidecar Social Club used their own personal studios to record parts of the album, as many, including Bittikofer, have experience working with audio recording.
"It was a relief to work that way. We were much happier doing that. It gave us the luxury of time," Bittikofer said. "After working in individual studios for years, we thought, 'Why not do it in house?' And I know that comes through in the recording."
Wood said having so many musicians in the band with that experience helped make the album that much better.
"Aaron has a high watermark of quality and all the guys have that ear so we're not arguing over levels. We can get to work," Wood said.
The quality in the music, both recorded and live on stage, comes from the chemistry between band members and Bittikofer said everyone brings something unique to the table.
"Lisa brings a magic that we can't attain and she sprinkles it like magic dust all over the crowd," Bittikofer said.
Wood said that "magic" comes from her performing with musicians she admires so much and said her good feeling is contagious with the audience.
"We don't just play together because it's profitable or because we sound good. We enjoy playing together," Wood said.
For live performances, Sidecar Social Club has played locally in Cary most recently at the Downtown Cary Park as part of the "Park After Dark" events, as well as Waverly Place and the Cary Theater.
Sidecar Social Club is playing at the upcoming Duck Jazz Festival on Saturday, October 6, 2018. Also, the band is heavily featured in the new short film "At Midnight," made in Wilmington, North Carolina, and features not only the band in person but several of the songs from the "Mystery Island" album.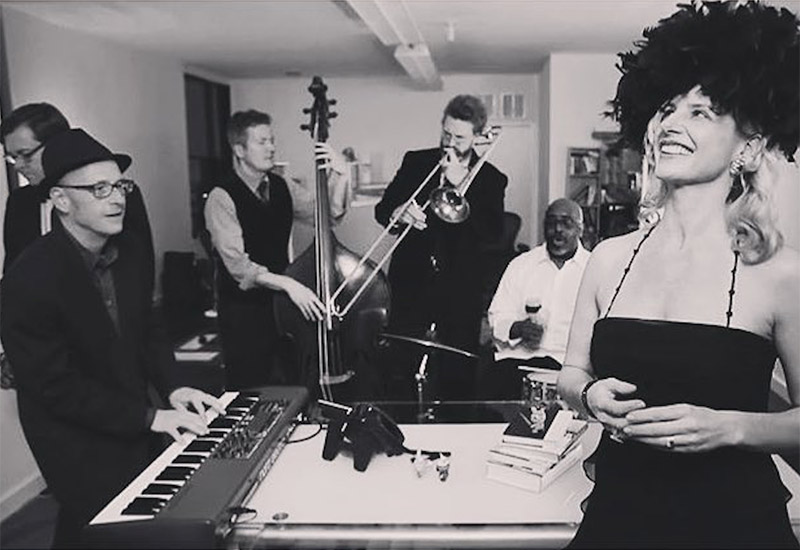 ---
Story by Michael Papich. Photos courtesy of Neal Hutcheson and Camden Watts.
https://carycitizenarchive.com/wp-content/uploads/2018/07/SSC2.jpg
550
800
Michael Papich
https://carycitizenarchive.com/wp-content/uploads/2020/03/cc-archive-logo-450-v3.png
Michael Papich
2018-07-06 11:14:01
2018-07-06 13:30:36
Local Jazz Band Looks at What's Gritty and Real in New Album