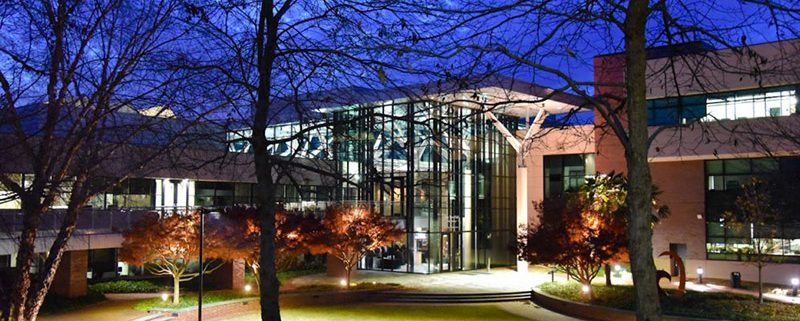 Cary, NC – There were no regularly scheduled council meetings this week so my duties were lighter than normal.
Monday – Planning for the Week
Monday I met with the town manager for our weekly one-on-one. Our topics of discussion included the proposal for hotels on North Harrison and several other items. The North Harrison hotels proposal was tabled at the last council meeting so that staff could meet with the adjacent landowner about an easement to the Arboretum. Without the easement guests at the hotels would be forced to make a U-turn on Harrison Avenue. Council will be voting on this proposal at the August 9th meeting.
Tuesday – Dance Practice
Tuesday I had my Bollywood dance practice for the performance I will be participating in at the Diwali festival in October. At this practice I was given the last of the dance steps I will need for my performance. Now I have to learn all of them.
Thursday – Town Manager
Thursday I joined the council in a 3 ½ hour performance review of the town manager. While I can't discuss what went on in that meeting I can say that I believe our manager is one of the best in the country. His goal is to create a local government that doesn't exist and IMHO he is doing that. Cary is blessed to have such a talented person in this role at this key time.
Town Manager's Report
The town manager's report for this week included:
How We're All Connected

On the eve of my two-year anniversary of becoming Cary's Town Manager, I was reminded this week of the incredible chain of events that brought me to Cary when I joined several employees in participating in video interviews about and by Salesforce. As I understand it, Cary became aware of me, Dan Ault, and our work on 311, unbeknownst to us, exactly three years ago when watching a Salesforce video about 311 and then, later, inviting the two of us to visit with Cary staff for a day to answer questions about technology, organizational change, and Cary's future. Thanks to Nicole Raimundo for coordinating this week's visit during which Salesforce's team worked to help chronicle how Cary is creating the local government that doesn't exist.

Transit Open Houses Garner Community Input

Consultants and staff were on hand for open houses in the Towns of Cary, Apex, and Morrisville this week to talk about proposed recommendations for Western Wake County transit services. Two potential scenarios outlined fixed route and demand response, or micro-transit, options to serve these areas. The scenarios also include potential changes to existing GoCary service to increase operational efficiency and reliability. The consultants will use feedback from these meetings to prepare a single service change scenario which will be available for review and input at Go Forward public meetings later this month.

Adaptive Stormwater Meets Citizen Tree Advocates

The Adaptive Stormwater Open Space Team hosted five citizen tree advocates, including two from the EAB's Tree Advisory Committee, on Thursday afternoon. The staff team and citizens enjoyed getting to know each other better while discussing the Open Space Team's current activities and ideas on how to engage the community more on the topics of stormwater, trees, and open space.

Imagine Cary PIT Crew

The Plan Implementation Team, or PIT Crew, has been leading the implementation of the Imagine Cary plan since its inception. Over the past year the PIT Crew has been focused on developing a deeper understanding of the Plan's Strategic Initiatives and Actions. They are currently gathering information to create an Action Planning Guide that will connect the Strategic Initiatives and Action with the Project and Service Catalog. This multi-departmental team will continue to collaborate and evolve as they work toward the implementation of the Cary Community Plan.

The PIT Crew Focus Teams are continuing to meet to have further dialogue about the Imagine Cary Actions. Teams are identifying lead staff, departmental partners and external partners, as well as, confirming status and timeframes of the Actions. This collaborative work will be presented at the Quarterly Meeting this fall.

Cary a Finalist for a "Best Places to Live" Feature

The Town of Cary has been nominated for a position on MONEY Magazine's annual "Best Places to Live" list. While no one in Cary is surprised, it is always a welcome sight to see others appreciating everything that makes Cary so exceptional. The final list will be published on September 17 in MONEY Magazine.

Chamber's June Recap Exhibits Cary's Economic Development

The Greater Raleigh Chamber's Economic Development June recap included some Cary highlights. More information about the happenings in and around Cary can be accessed here.

Department Directors Double Down on Organizational Development

As part of our continuing work on organizational development, the department director group gathered today with a Hogan representative to examine the way we work together by looking in depth at our individual and group assessment results.  Special thanks to Renee Poole, Lana Hygh, Allison Hutchins and Kerry Harville for leading this effort.

Previewing Next Week

This is a reminder that Thursday's Council Meeting will continue discussions around ACT 5 – P&Z Board Membership and Duties, as well as hearing two QJ cases. Also, I look forward to seeing everyone at the Chambers Leadership Dinner on Wednesday.

Recognitions

Congratulations to Priyatham Konda on becoming a US Citizen. Staff celebrated with Priyatham on Wednesday afternoon. Congrats again and thanks for everything you do for the Town and our citizens!
Emails From Citizens
Emails from citizens this week included:
A complaint about garbage collection
A complaint about a neighbor's yard with weeds and garbage
A complaint about CRF treatment on Hunter Park Court
A complaint about flooding behind Tealight Lane
Activities next week include the Chamber Leadership dinner, a quasi-judicial hearing for two items, a meeting to decide on the Planning and Zoning board's role, and a ceremonial meeting to tie a "Rakhi".
Get In Touch
Well, that is all for this week. My next post will be on Sunday, August 12th.  Although I have Facebook and Twitter accounts those are not the best means of communications with me. Please send all Town of Cary questions or comments to Harold.Weinbrecht@townofcary.org and email personal comments to augustanat@mindspring.com.
---
From the blog of Cary Mayor Harold Weinbrecht. Photos courtesy of Harold Weinbrecht.
https://carycitizenarchive.com/wp-content/uploads/2018/01/CaryTownHall.jpg
550
800
Harold Weinbrecht
https://carycitizenarchive.com/wp-content/uploads/2020/03/cc-archive-logo-450-v3.png
Harold Weinbrecht
2018-08-06 13:02:20
2018-08-06 11:16:32
Harold's Blog: Town Connection, N Harrison Hotels and More