Cary, NC – With Summer wrapping up, it's time to prepare for the weather to get crisp and plan for fall and Halloween events in and around Cary.

Fall Food Events
Baristas and Bakers is a new monthly event at the Downtown Cary Park, with coffee and baked goods from local shops and bakeries. The event starts at 8 AM on Saturday, August 18 and Saturday, September 8.
Downtown Cary Food and Flea runs all this Fall, with markets on Sundays, starting this Sunday, August 12, and continuing September 9, October 14 and November 11. The markets start at noon at Downtown Cary's Fidelity Plaza.
Cary's Downtown Chowdown is a chance to enjoy a variety of food trucks from the region as well as different local bands performing on stage. The food truck rodeo starts at 12:30 PM by the Downtown Cary Park on Sunday, September 16.
Witches Tea is a Halloween-themed tea and snack luncheon with costumes encouraged. It takes place at the Cary Senior Center on Wednesday, October 3 at 2 PM.
LaFarm Bakery is holding a Fall bread baking class, taught by LaFarm founder Lionel Vatinet. It starts at 5:30 PM on Wednesday, October 3 at LaFarm Bakery on Cary Parkway. There is also a Halloween baking class on Tuesday, October 9 at the same location and time.
Koka Booth Amphitheatre is holding two new food festivals including Tacos N Taps featuring tacos and beer tastings on September 8th and a brunch festival called Brunch Fest with tasting and samplings of a variety of breakfast foods and drinks. It takes place on Saturday, October 6 at 11 AM.
Triangle Oktoberfest is North Carolina's biggest Oktoberfest celebration. It takes place at Koka Booth Amphitheatre on Friday, October 19 at 5 PM and Saturday, October 20 at noon.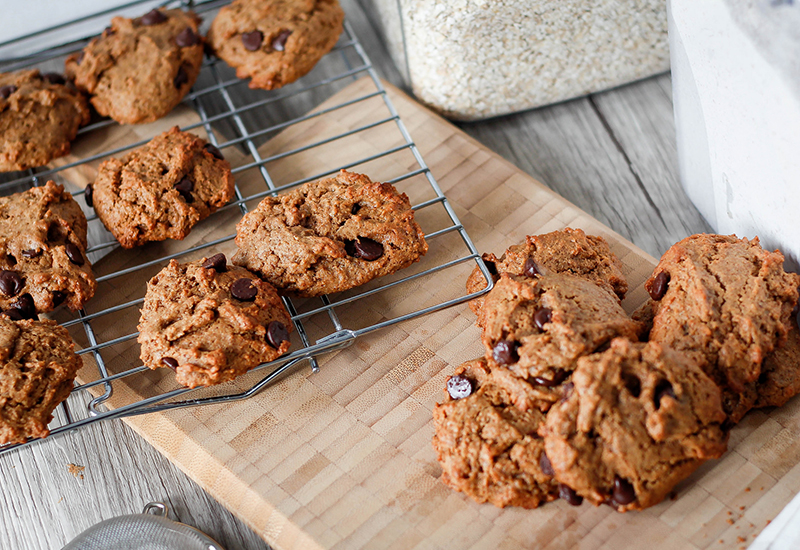 Festivals
Lazy Daze, a Cary tradition, takes place on the Cary Town Hall campus on Saturday and Sunday, August 25 and 26. Find local arts, crafts, food, drinks and hear live music from multiple stages.
Bygone Daze is a celebration of 150 years of the Page-Walker Hotel, now the Page-Walker Arts and History Center. The Friends of Page-Walker will be offering carriage rides, food, music and much more, starting at 10 AM on Saturday, September 15.
Dragon Boat Festival is a traditional Chinese cultural celebration with boat races on the lake at Koka Booth Amphitheatre. Asian Focus will produce this event for the fifth year and will include plus live music, dancing, and vendors for food, classes and more. It takes place on Saturday, September 22, starting at 9 AM.
Fall For Cary– is a rebranding of The Heart of Cary Association's successful Fall Festival which takes place in the heart of Downtown Cary along West Chatham and South Academy Streets. Vendor booths will line the streets and live music will take place beside the library. Visit the Petting Zoo, bounce house, face painter, cookie decorating and enter the pet costume contest!  Saturday, October 27 from 1 to 6PM in conjunction with the Town of Cary.
Farmers Fall Festival is an expanded Downtown Cary Farmers Market for the harvest season on Saturday, September 29, with live music and activities as well as food vendors. It still takes place at the Ivey Ellington House in Downtown Cary starting at 8 AM.
The East Meets West Festival is an annual festival in Morrisville which celebrates the diverse cultures in the town and highlights art and food. It takes place at Park West Village in Morrisville on Saturday, September 29 at 11 AM.
Celebrate Sukkot with the Jewish Cultural Festival at the Cary Senior Center. Enjoy food, music, and activities on Sunday, September 30 starting at 1 PM.
Cary's Diwali Celebration  takes place at Koka Booth Amphitheatre on Saturday, October 13 at 10 AM. It is free to attend and has music, food, dancing and much more, presented by Hum Sub Inc and the Town of Cary.

Back-to-School
The Herbert Young Community Center is hosting Back-To-School Bingo for children aged 5-10. This event is run by the Cary Teen Council and there will be prizes and ice cream, starting at 6:30 PM on Friday, September 7.
Sunday, September 23 to September 30 is "Take A Child Outside Week" in the Fall and Bond Park is hosting a kick-off event with free programs, crafts, hikes, live music, food trucks and half-priced pedal boat rides. It starts at 11 AM on Sunday, September 23.
The Fall Litter Sweep is a volunteer event where people are encouraged to clean their neighborhood on Saturday, October 6 and you can get equipment from the Town of Cary to use.
Halloween Events
Mummy and Son Ball is a mother-son Halloween themed dance, with costumes encouraged. The dance includes food and games and starts at 6 PM on Friday, October 19 at Middle Creek High School.
Park West Village in Morrisville is holding their annual Fall Festival with costumed trick-or-treating at 4 PM and then a family-friendly movie at 6:30 PM. It takes place on Thursday, October 25.
Parkside Town Commons on NC 55 near 540 will host their Pumpkin Patch event on Saturday, October 20. Kids can "pick" their own pumpkin and enjoy bounce houses, a trackless train and other fun activities from 11am- 2pm, in the grassy area near Five Guys within the shopping plaza.
Bond Park's Pumpkin Flotilla is an opportunity to carve a pumpkin, wear a Halloween costume and have your jack o' lantern judged, plus live music, food trucks, face painting and more. It starts at 4 PM on Tuesday, October 30. This and other Town- sponsored events can be found under Howlin' Good Halloween on the Town's Website.
Zombiepalooza is an outdoor screening of zombie short films made by members of the community. It takes place outside on the street beside The Cary Theater on Friday, October 26 at 7 PM.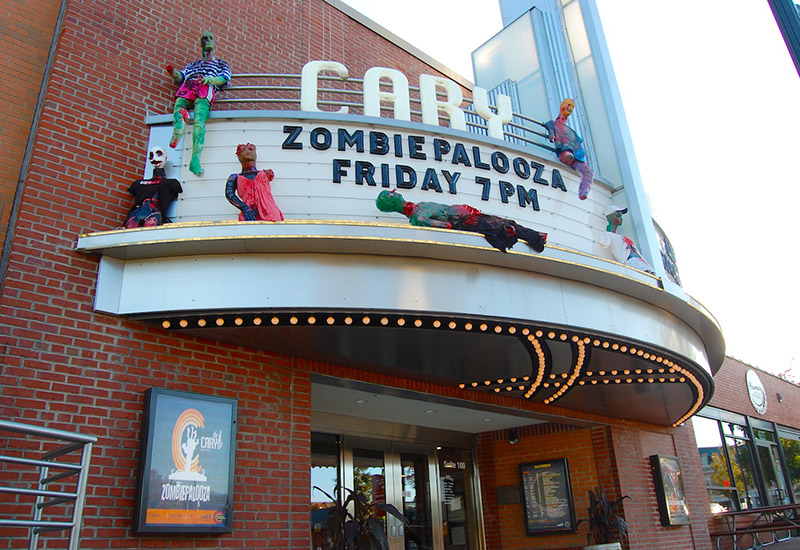 Koka Booth Amphitheatre is holding a live performance of the horror-comedy-musical "The Rocky Horror Show" on Saturday and Sunday, October 27 and 28, starting at 7:30 PM both nights.
Herbert Young Community Center is holding a haunted house on Friday and Saturday, October 26 and 27, run by the Cary Teen Council. All ages are welcome but parental discretion is advised, and it starts at 7:30 PM.
The Cary Arts Center is hosting a costume dance party at 1 PM on Saturday, October 27 for children aged 3-10. Includes art activities, dancing, refreshments and awards for best costumes.
Cary's Great Pumpkin Carve takes place at the Downtown Cary Park, with pumpkin carvings, awards given and a screening of "It's the Great Pumpkin, Charlie Brown." The event starts at 2 PM on Saturday, October 27.
Cary Towne Center is holding the Halloween Mall Crawl with safe trick-or-treating, storytelling and a magic show, starting at 4 PM on Saturday, October 27.
The Page-Walker Center is holding Cary's Ghost Walks, which are walking tours around Cary to learn creepy history, guided by the Cary Players. It takes place on Saturday, October 27 with tours starting at 7, 7:20, 7:40 and 8 PM.
All Town produced Halloween-themed events, can be found under "Howlin' Good Halloween" on the Town Website here.
Other Fall Events
Baseball is a classic Fall sport and the Cary Theater is airing the classic baseball film "Field of Dreams" as part of a fundraiser for Cary non-profit Esperanza de Guatemala. The screening takes place on Sunday, August 19 at 6 PM.
Waverly Place has several of its Wine Walk fundraisers for the Kay Yow Cancer Fund this Fall. Take part in the fundraiser on Fridays August 31, September 28 and October 26, all starting at 5 PM.
The Cary Senior Center is hosting a Fall Line Dance for people aged 55 and older. Enjoy line dancing along with music and food, on Wednesday, October 17 at 12:30 PM.
---
Events from the CaryCitizen Calendar. Photos by Marco Verch, the Cary Theater, Lily Chan and Ian Sane.
https://carycitizenarchive.com/wp-content/uploads/2018/08/pumpkins-e1539714231859.jpg
400
600
Staff
https://carycitizenarchive.com/wp-content/uploads/2020/03/cc-archive-logo-450-v3.png
Staff
2018-08-09 13:03:15
2020-01-14 17:16:13
Guide to Cary Fall 2018 Events