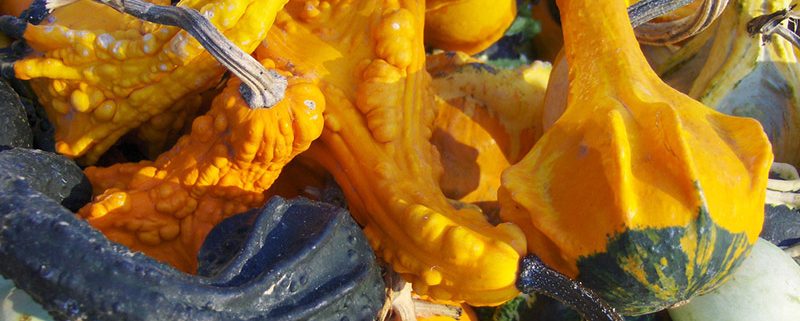 Cary, NC – In 1937, Ms. Esther Ivey of Cary established the oldest chapter of the Gourd Society of America. It was probably the oldest society of its kind in the world. In a few years, members began to hold gourd festivals in Cary. The first ones took place in the school's cannery, then in a dry cleaner's, and then in a furniture store. Today, there are gourd societies in many states, including North Carolina.
The 77th annual Gourd Festival will be held at the state fairgrounds in early November, 2018. For more information, go to the ncgourdsociety.org website. There are images of gourds on the Cary town seal. Those on the first seal looked like gourds, and today's seal has what look like teardrops surrounding the outer circle to represent gourds.
The town is in the process of re-branding Cary, and as part of that initiative, the seal will be redesigned once again. Will gourds still be represented on it? Time will tell. Here are gourd memories from two Cary ladies: 
Charlotte Phelps
Esther Ivey had just a world of knowledge about everything. She had gotten interested in making gourds and started the first ever Gourd Society of America. Then she got my mother and daddy involved in the gourd club, so I went with them to these club meetings. My dad made a lot of lamps and different things out of gourds. They used to have this gourd convention, and I think they still have one where they display all the beautifully finished gourds.
But it is different from what it was back then. To make his gourds, my daddy used some type of knife to carve images on the outside. He would very carefully make the initial cut, and then he would slowly carve all the outlining before filling in the details. Ms. Esther made a lot of beautiful things out of gourds.
One time I made a doll. That was the ugliest doll you have ever seen in your life. She had big old eyes, and her mouth went from the front to all the way to her ears. But my daddy took her and put her in the gourd show. Daddy displayed his work at the gourd show, too. I think they awarded prizes for the best ones.
Isobel Stephens
Cary had the Alpha chapter of the Gourd Society of America. I was not a member, but my mother was. She made a lot of things with gourds. I still have one or two of her things. Ms. Wilkerson was a member of the club, too.
I loved to go to Ms. Wilkerson's house, back behind the Page-Walker and visit with her to hear about all the things that happened in the early days of Cary.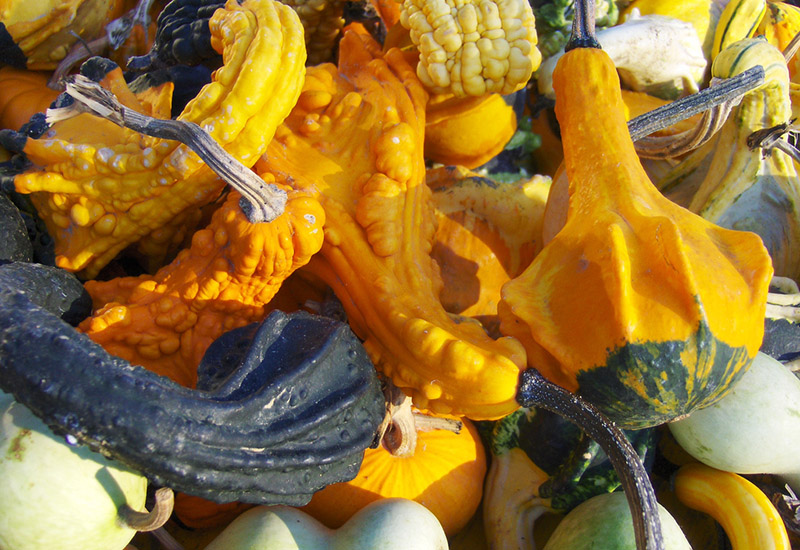 ---
Story by Peggy Van Scoyoc. Photos by Joe Shlabotnik. Much of Cary's Heritage is taken from the book, Just a Horse-Stopping Place, an Oral History of Cary, North Carolina, published in August, 2006. The book is a collection of oral history interviews conducted between local citizens and Friends of the Page-Walker Hotel. The rest comes from later oral history interviews with local citizens.
https://carycitizenarchive.com/wp-content/uploads/2018/08/Cary-Heritage-Gourd.jpg
550
800
Peggy Van Scoyoc
https://carycitizenarchive.com/wp-content/uploads/2020/03/cc-archive-logo-450-v3.png
Peggy Van Scoyoc
2018-08-14 13:10:46
2018-08-14 13:10:46
Cary's Heritage: Gourd Society of America