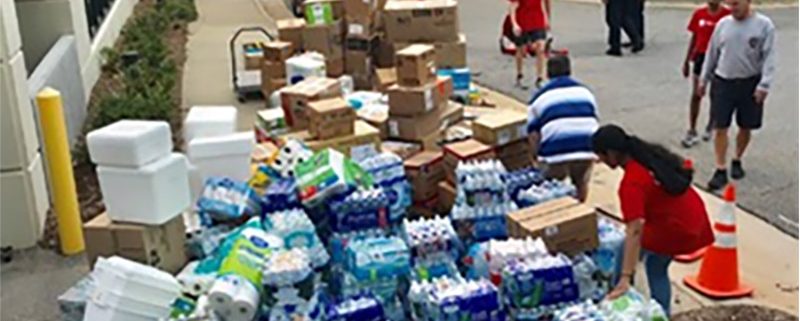 Cary, NC – This week was a more normal week for me.
Monday – Cary Rebranding
Monday I attempted to contact all council members since there was a regularly scheduled council meeting on Thursday. I was able to contact all council members but one. Items talked about in my one-on-one discussions included the proposal for hotels on North Harrison and the Bainbridge proposal at Maynard and Chapel Hill Road.
Later in the day I met with staff members to go over the agenda. Staff pointed out that the representatives for the North Harrison Hotels proposal wanted it to remain on the table since they were working on an access agreement to the Arboretum. The representatives for the multi-family proposal at Green Level West and Pine Rail lane had also asked for their item to be tabled. Staff agreed to put these requests as amended items on the agenda at the beginning of the meeting.
Later Monday I met with town attorneys and management to hear of a legal matter. I was advised to defer inquiries about the legal matter to the town attorney's office.
My final meeting Monday was with the owner of NorthStar branding who is contracted to do Cary's branding initiative. They are still in the information gather stage. Once they have gathered information they will formulate a strategy and present it to council and then the public. It is very important to understand that Cary's branding initiative is not about creating a logo. That is just a byproduct of the branding campaign. One of the main purposes is to create an accurate recognition that will further economic development.
Tuesday – Advisory Volunteer Dinner
Tuesday the council held its annual Advisory Volunteer dinner. We heard the accomplishments from each board, recognized their current, outgoing, and new members. We also received a presentation on branding by our consultant NorthStar. Our event concluded after about two and a half hours.
Wednesday – Diwali
Wednesday I joined Mayor Pro-Tem Bush, Mayor Cawley or Morrisville, and several dancers as we began practicing the group dance for Diwali. Unlike the individual dance practices where we have months to learn, this dance will have to be learned in just a few days.
Thursday – Town Council Meeting
Thursday the council held its last regularly scheduled meeting of the month. At the request of the applicants three items, scheduled for a vote, were tabled. The proposals for two hotels on North Harrison, the Bainbridge proposal for apartments at Maynard and Chapel Hill Road, and the Green Level and Pine Rail proposal for townhomes and other housing types were tabled until the next regularly scheduled meeting or indefinitely. The table request by the apartments at Maynard and Chapel Hill Road was made earlier in the day. The agenda included 15 consent agenda items, 3 public hearings, and only 1 discussion items since the others were tabled.
The Roberts Road rezoning drew the most speakers with comments wanting that area to remain very rural. Cary's community plan does not show very rural for that area and for that matter almost nowhere in Cary. In addition, the council does not have authority to prevent property owners from developing their property so remaining very rural is unlikely. I did encourage the speakers to work with the applicant to try and come up with solutions that would work best for both parties.
The discussion item was an amendment to the Village and the Park PDD. The developer wanted to make more multi-family and less office. This was hard to accept since it would create a stretch of almost 1000 apartments. However, this is surrounded by office, a school, and a major shopping center (Parkside Commons) which makes sense for multi-family. After discussion on the pros and cons of this proposal with what surrounds it, the council approved it unanimously.
The council then went into closed session for four items which took about as long as the open session.
Town Manager's Report
The town manager's report for this week includes:
All Hands Meeting 9/25

I devoted this week's All Hands to our community branding initiative. North Star's Don McEachern and I introduced employees to what branding is and isn't as well as discussed their role in making the project a success. There were several good questions and appeared to be lots of enthusiasm for being involved as the project moves forward.  As always, I was extremely appreciative of the time staff took at out their day to listen, learn, and share.

Celebrating Our Advisory Volunteers

On Tuesday evening, a reception was held at Chatham Station to celebrate the Town's advisory volunteers. Each advisory chair presented their annual report to Council. This annual event provides Council the opportunity to welcome new members and recognize outgoing members for their hard work and dedication to Cary.  A summary of the highlights are available here.

Cary is Represented at the Building Community Resilience During Hurricane Season Conference in D.C.

On Tuesday, Dan Ault, Jeff Adkins and Jen Schmitz from TJ COG were in Washington, DC attending the Building Community Resilience during Hurricane Season conference hosted by the Congressional Smart Cities Caucus and the Department of Homeland Security (DHS). The event brought together stakeholders from the Caucus, DHS Science and Technology, FEMA, Coast Guard, Critical Infrastructure, Immigration and Customs Enforcement, and Customs and Border Protection, as well as state and local governments. The event included interactive technology demonstrations and conversations on DHS's latest research efforts to community resilience capacity against hurricanes and flooding of all types. The goal of the event was to educate stakeholders on how each can partner with DHS to accelerate technology development to improve flood preparedness, response, and recovery operations for communities nationwide.

Councilman Yerha Presents Preservation Award

Councilman Yerha joined Capital Area Preservation President, Gary Roth, as he presented the 2018 Anthemion Award for Residential Rehabilitation to Cary historic-house-owners Zach and Stephanie Johnson and their contractor, Simplified Construction Inc.  The award was presented Monday night at the Irregardless Café in Raleigh and given in recognition of the rehabilitation of the c. 1915 John L. and Henrie G. Sears House located at 5104 Sears Farm Road in Pulte Homes' newly completed Oaks at Sears Farm Subdivision. Pulte saved the historic house on site as a condition of rezoning approval in 2014, and subsequently sold it to the Johnsons in 2017. The Anthemion Awards are presented each year by Capital Area Preservation Inc. to recognize excellence in historic preservation. Cary was also represented at the event by Danna Widmar, Anna Readling, Preservation Commission Members Joy Bunch and Bob Myers.

Staff Update on Electric Scooters

Electric scooters are known to be operating in Raleigh and Durham and have been spotted in downtown Cary over the past couple of weeks. The presence of the scooters is yet another example that Cary is a maturing and vibrant community. Thinking about scooters in Cary requires balancing benefits to our citizens, as well as operational challenges. For additional background on the scooters, please see the attached memo.

We are in the process of learning from the experiences of our neighbors, trying to understand gaps in our state laws and/or ordinances, and considering options for a framework that meets the needs of citizens, while also doing what we can to make sure the riders operate safely. Unless we hear otherwise, we will begin to identify ways to communicate with our citizens about the presence of e-scooters around Town and will certainly keep the Council informed as we learn more.

Cary's Donation Drive Yields Great Community Response

On September 22, Cary Teen Council led a donation drive for Hurricane Florence relief at Cary's three community centers, as well as Fire Station 7. The community response was incredible with donations being received in large amounts. All donations will be sent directly to the VFW Post 6018 in Fayetteville to help our veterans and their families. Special recognition is owed to Deputy Chief Michael Cooper and Assistant Chief David Ranes for organizing staff and truck support and for helping load the trucks at Bond Park and Herb Young.

Fourth Pressure Zone Shift Rescheduled

The pressure zone shift for West Park, Brookstone, a portion of Twin Lakes and RTP previously scheduled for September 12 has been rescheduled to October 2. Rescheduling was necessary due to Hurricane Florence. On October 2, approximately 1,200 homes and businesses will experience a pressure increase of 45-psi. This work is part of the Town's water system management strategy to ensure a more resilient and reliable water system. Citizens have been notified of the pressure zone change with notice letters, public meetings, Next Door, HOA communications, and integrated voice response messages. Town staff has also completed more than 775 free pressure checks requested by citizens.

GoCary Has Another Successful Try Transit Week

To encourage our community to check out the local bus system, Try Transit Week provided 876 free trips throughout the week, with special days for passengers over age 60, those traveling with bicycles and those that donated school supplies to benefit Dorcas Ministries. We also celebrated our hardworking staff with an appreciation luncheon and awards ceremony. Dan Ault presented Priscilla Honablew and Cynthia Jones with Driver of the Year Awards for Fixed Route and Door to Door service. Kelly Blazey presented Ken Bettis, Stephanie Wright and Chris Brewington with an Administrator Award for their role in transporting National Guard troops to Fort Bragg during the storm.

Green Level Church Rd Public Meeting

More than 50 stakeholders came out to Fire Station #8 on Wednesday evening to provide their input on the Green Level Church Rd. feasibility study. The Open House format allowed staff and the Town's consultant, SEPI, to educate citizens on the purpose of the study, the historic and environmental significance of the study area, and learn about next steps in the planning process. This fall, the project team will incorporate the public's input on a draft brainchild for the future cross-section of the road and present it at a second public meeting in the winter of 2019. Funding for the study does not include design or construction of any improvements. Learn more about the study and submit comments through October 26.

PRCR Master Plan Addendum – Chatham County

A public meeting will be held from 4-7pm on October 2 at Fire Station #8 to present the draft recommendations for the PRCR Master Plan Addendum to address the Chatham-Cary Joint Land Use Plan area. Parks and greenways planning for this area were listed as a future implementation item in the Joint Land Use Plan and adopted in 2012. The draft recommendations have been presented to the Town's PRCR Advisory Board, Chatham County staff, and Chatham's Recreation Advisory Board. The meeting will be an open house format with displays depicting the draft park and greenway recommendations.

Representing Cary at the Regional AHA Meeting

Last Friday, Rachel Baranski and Armando Bake represented Cary at the Regional Advocates for Health in Action partnership meeting. They shared our successes and challenges with talking about resiliency, particularly among children.

Recognitions

We're pleased to say that Cary has officially been re-accredited through National Recreation & Parks Association (NRPA). Staff attended the annual conference in Indianapolis received the certificate on behalf of the Town.

TJCOG's 2018 Regional Summit was held on Thursday in Sanford. In addition to Council Member Jennifer Robinson, staff members Debra Grannan, Cassie Schumacher-Georgopoulos, Lana Hygh and Tony Godwin attended the event joined by Tru Pettigrew. Tony and Tru received the Region J Vision Award for their work in reconciliation of police officers and the African-American community members. Cary also received the Brian R. Benson Memorial Award for Community Appearance for its Neighborhood Improvement Program. This award was accepted by Debra Grannan.

Another congratulation to Chief Tony Godwin for receiving the Austin Lewis Award during the Cary Unity Walk event last Sunday. "The Austin Lewis Award" is a citizen-initiated award created to recognize Cary Community members who use their platform to promote racial unity in and throughout the Cary community and surrounding areas while inspiring others to do the same.
Emails From Citizens
Emails from citizens included:
A public records request for federal grant funding of the Panther Creek greenway.
A complaint about maintenance of MacDonald Woods Park.
A question about debris collection.
A complaint about the Mayton Inn bankruptcy.
A complaint about the North Harrison Hotels proposal.
A complaint about new service for water/sewer.
A complaint about storm runoff from a Lennar development.
Accolades to one of the garbage truck drivers for being so nice.
A complaint about parking on Whitehall Way.
A complaint about Bird Scooters.
Several complaints about the Wake County Public Schools' draft reassignment plan.
Next week's activities include speaking at media day for the SAS Championships, a Diwali dance rehearsal, and a quasi-judicial meeting of the council.
Get In Touch
Well, that is all for this week. My next post will be on Sunday, October 7th.  Although I have Facebook and Twitter accounts those are not the best means of communications with me. Please send all Town of Cary questions or comments to Harold.Weinbrecht@townofcary.org and email personal comments to augustanat@mindspring.com.
---
From the blog of Cary Mayor Harold Weinbrecht. Photos courtesy of Harold Weinbrecht.
https://carycitizenarchive.com/wp-content/uploads/2018/10/HaroldBlog-Oct1-Featured.jpg
551
800
Harold Weinbrecht
https://carycitizenarchive.com/wp-content/uploads/2020/03/cc-archive-logo-450-v3.png
Harold Weinbrecht
2018-10-01 10:52:49
2018-10-01 10:52:49
Harold's Blog: Town Council Meeting, Volunteer Efforts and More