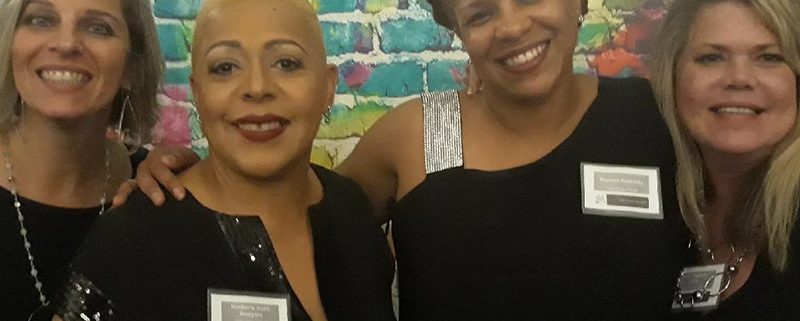 Cary, NC – Welcome to Samaritan's Corner. Let's talk!
Isaiah 54:4 – "Do not be afraid, you will not be put to shame. Do not fear disgrace, you will not be humiliated. You will forget the shame of your youth."
I've been writing for a very long time. I've written two novels and have started on a third one, I write for CaryCitizen and I write devotions to encourage people on my Facebook page. But there is nothing I've ever written that has given me the freedom that this article gives me.
2018 has been an amazing year of breakthroughs, breakouts and breakdowns for me, my marriage and my sweet little family. One lesson I  learned is that being a full grown adult doesn't mean that the growing pains go away. Don't get me wrong, 2018 has been a year of great harvest, but before you can have a harvest, things have to grow. With me, growing required changes, and some changes come with pain. The Lord has set me free from so much of my past: my past decisions and relationships of my past. No is the new yes for me! Jesus has given me the strength to say no to the doubts, regret and shame of my past, and boy has it been a game changer!
There are two chains I wanted to be broken before 2019 comes. In the Bible, the number "nine" represents new life. It takes a woman nine months to deliver a baby and bring about a new life. I refuse to combine my old life with my new 2019 new life. One of those chains is a full marathon. I'm going to map out a 26.2 mile route and run it by myself. I have to accomplish this before 2019 for personal reasons. The other chain, to God be the glory, was broken off this past weekend and that was the chain of shame that I've been wearing for 32 years.
Here's Webster's Dictionary for shame:
Shame – "The painful feeling of having done or experienced something dishonorable, improper or foolish."
That definition is exactly what my chain has looked like for 32 years – by my own choice, because it is a choice to carry our shame. By my own choice, I've carried that awful chain around and it has caused me to miss out on so many beautiful opportunities. I wrote an article in this same paper months ago about the violence and domestic abuse that my two sisters and I endured when we were kids. My sixth grade year at Kingswood was when the violence was at its worse. It was hard to write that article, and it's hard to write about it in this one. I'm at home alone writing this article and I'm in tears yet again. I know that my mom still carries some of the nightmares of those days and I just wish I could just make them all go away for her, and I can't. It makes me sad. Some days I'd come to school after only sleeping for two or three hours. I've never cried so much in my life. Go to bed crying and wake up crying.
It all took a very serious toll on me and I just couldn't take it anymore. I wanted to kill myself a couple of times, but instead I began the long road of self-medicating with drugs. It didn't fix anything, not even temporarily. It just taught me the art of numbing.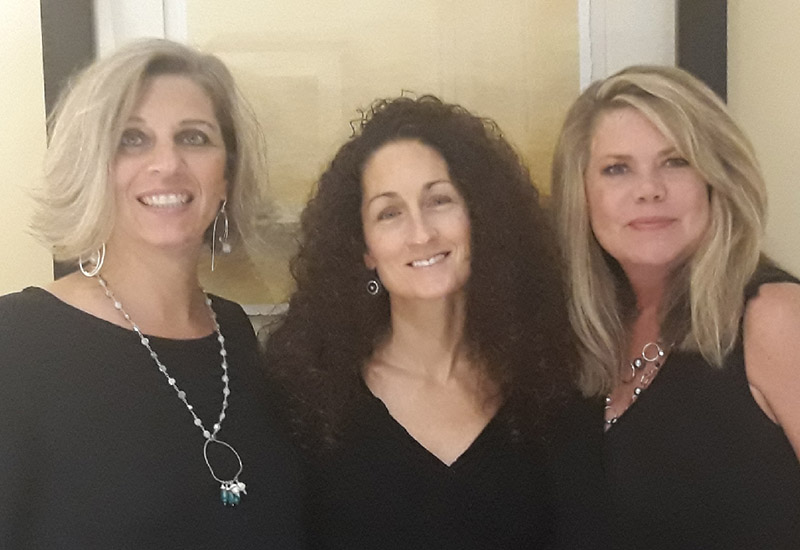 Gerald Culbreth and Bryant Walker – these two guys and their families became my only two ways of escape from the chaos and violence. They gave me a place to just get away from it all and they never even knew it. I loved Kingswood because it too became a place of refuge from the madness. Like so many even today, I was able to put on the "good-time-everything-is-ok" face. I was so good at it that this article is probably going to shock the people I walked the halls with back then. I perfected the skill of suffering in silence.
I should've graduated in 1987, but because of all that was going on in my personal life, school and getting my work done didn't really matter much to me, surviving did. I could barely get through the day. With that setback came a ton of shame, which was the last thing I needed. But what I didn't realize until this weekend was that Jesus was going to use the class of 1988 and a few key people to cut my chain.
The class of '88 is where I can honestly say my heart is. So many people from that class became some of my dearest friends. Who knew that Jesus would use some of those same dear old friends to set me free in 2018 at the Mayton Inn more than 25 years later!
As the years went by, the violence stayed. Once we moved to Apex and all of my safety spots were taken away, I sank into a deep depression. We moved to a house on what is now Davis Drive. Back then it was out in the middle of nowhere. I was isolated with nowhere to go and the violence got worse. No 12 year old child should be thinking about killing another person, but I did. He had a gun in the house that I could never find that he once pressed against my mother's face and threatened to pull the trigger. That right there was the beginning of the end.
I immediately began to plan my own way of escape. I wanted out of the house, out of the fear, out of long crying nights. Once again, school meant absolutely nothing to me, it was all about survival. I went because my mom wanted me to. Not going would just add more problems to her life and she had enough to deal with at the time. A few years later, I decided to quit and get a GED, get a job and make my own way in life. I thought it would fix everything but it didn't.
Pastor Robert Mason once said: "It's a shame to live to see 60, and die at 30." I felt like I died at 12, and getting away from home would somehow bring me back to life. Strongholds are in the mind. You can't hang them on a hanger, move to a new house and expect them to go away. Strongholds travel just like people do. The battlefield is in the mind, and it's always the heart that loses the war. My drug use intensified and eventually became a homeless addict, and so comes another layer of shame.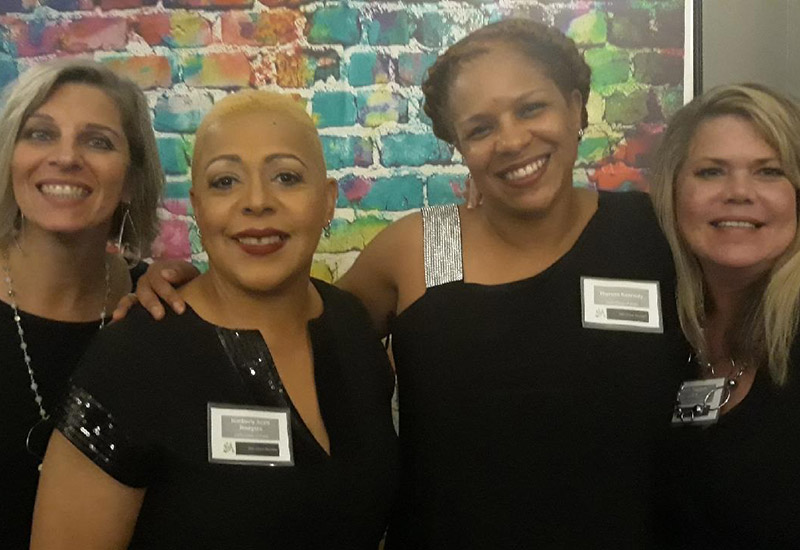 We can put Band-Aids on our wounds to cover them up, but we can never rely on them to do the work of the Lord Jesus Christ! They can hide wounds but they can't heal them. I tried so many different methods of healing the pain and shame, only to accumulate more of what I desperately needed to get rid of, until I tried Jesus! See, this Jesus I'm talking about isn't some mythical creature or some super powerful myth that somebody created in thier mind. His unconditional love is a mystery, but He's no myth. He is a healer, not a temporary fix.
Jesus didn't question me about my bad decisions. He didn't expect me to be some macho tough guy and just suck it up. All He wanted me to do us just let Him in. He wanted me just the way I was, scars and all, and that was where it all changed! HALLELUJAH! He set me free from the drugs, He gave me hope, He gave me a second chance, He gave me the courage to eventually sit down with my mother and have a much needed, long overdue conversation that repaired our personal damage and now we're closer than we've ever been!
In 2018 Jesus taught me the difference between worldy success, and Kingdom success. Worldly success is based on how much stuff you have. It's based on what what you can put before people and how it will impress them. It's more about everybody but you.
Kingdom success for me was the Lord allowing my mother to live to attend the Cary Unity Walk that I founded in 2016. To stand on that corner, look out over the crowd and see my mother's proud smile was my success. Because on that same corner some years before, I was a homeless addict. Walking down Chatham St. with my mom on one side and my wife on the other at the 2017 Unity Walk is my idea of success. Kingdom success is seeing my mother straight ahead over the crowd, my wife down front and my son on stage with me as I'm awarded the Police Star, the highest award a civilian can receive at this year's Unity Walk. The Lord Jesus is a redeemer. He redeems time that our tiny human minds will never be able to comprehend.
I know I don't deserve the life I have, the woman I married, the son He has entrusted us with or His grace and mercy. Life has turned so much better than I could ever imagine and absolutely none of it has to do with stuff. I may not be dollar rich, but I am Kingdom loaded! He'll give you double for your trouble and mine came in the form of two eights.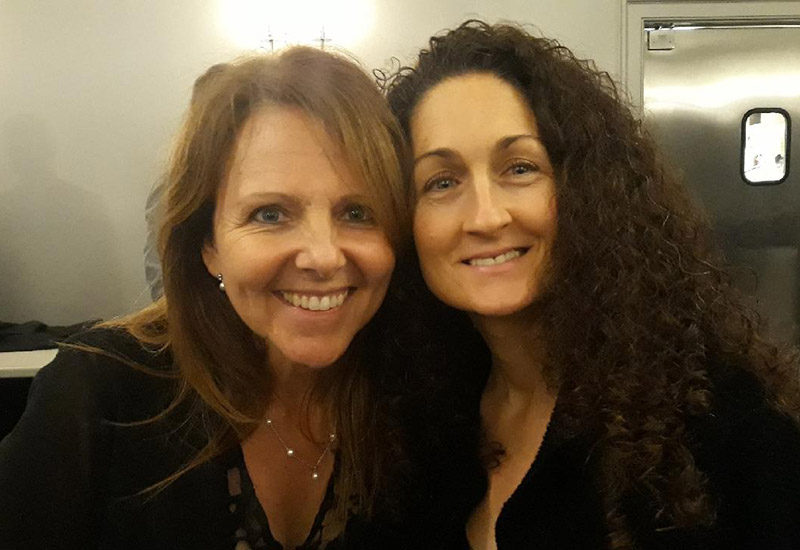 The one last chain that had to go was removed by the class of 1988! Months ago my wife and I had lunch with an old friend, Kathy Driscoll McCormick, and she asked me if I was going to the reunion. I didn't graduate with the class of '88, but so many of them seem to think that I did. I guess just having me around for so many years is why.
I told her I wasn't sure, but in the back of my mind I was thinking absolutely not. Why? The shame. Months later, another old friend, Audra Stafford DeYoung, reached out to me with the same question.
It was at that point that God started to deal with me about why I didn't want to go. Shame always starts out as a thought and eventually develops into a voice. The voice lies to you and tells you that you'll be judged, and why do we believe that lying voice? Comparison is why. Comparison is the thief of all joy. We compare our lives, where we are in life, what we own, where we live, what we do and especially how we physically look.
I interviewed several Class of '88 grads to prepare for this article. My first question to all of them was, "What is the biggest reservation you had about coming to the reunion?" 95 percent of them said, "My weight, how I look and where I am in life." Some of them didn't come for those reasons and some decided to push through and come anyway.
When we compare ourselves to others, we're trying to play God. God created us. When we turn around and try to create a new version of what He created, we end up with a person that will chase after a happiness that doesn't exist. We start believing our own made-up lies about what other people think about us. And if they do think that way about us, take it as God revealing who doesn't belong in your life.
I was so ashamed of the decision I made because I compared a GED to a high school diploma. I've lived all of these years avoiding people because I was so afraid that somebody would ask me about it. I felt less than because of that decision. I wasn't, but because I compared the two, that's how I've always felt. The people that pushed through and came to the reunion in spite of the lies of shame told me that coming was the best thing they could've done! Like those same brave fighters, I'm so glad I went!
I found that nobody cared!! NOBODY CARED!!! Nobody cared about weight, salaries, neighborhoods, how big your house was or a GED! They just cared about the time! The time that Jesus had blessed all of us with, to reminisce and embrace the moment!
NOBODY CARED! We waste so much life, so many wonderful opportunities, so many beautiful moments to love people because of all of the comparing we do. They loved on me and my sweet Amy, we laughed and it was stinking AWESOME!
NOBODY CARED!! We put the opportunity to love over all other issues! My wife had the Dan Houser experience that kept her laughing! She was entertained by the Kim Scott comedy show! She now knows what a Cara Hill Harman hug can do for you! And last but not least, she poked fun at a misbehaving Mark Penny! I was there to gather info for this article, but Jesus sent me there to get my freedom. There is no more shame for Jimi Clemons! I heard so many people say, "Jimi, I'm so glad you're here," and follow it with a hug.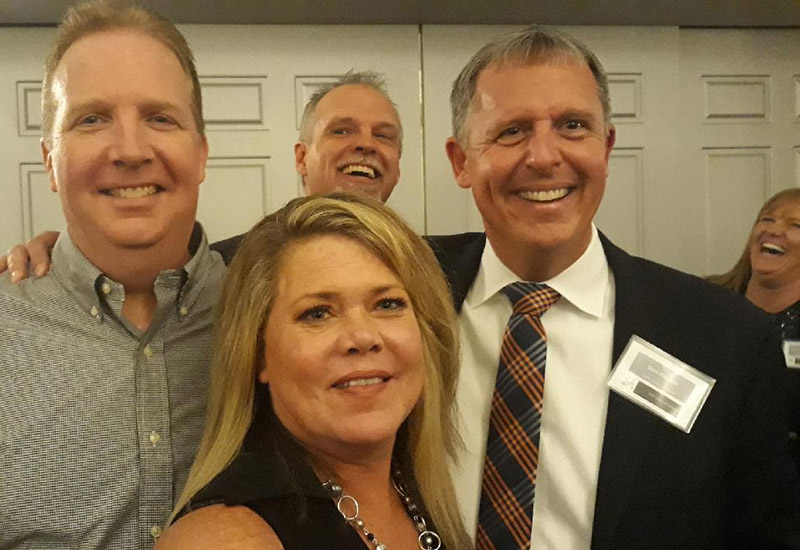 NOBODY CARED!!! They just cared!
Jesus, I love you for more reasons than I can explain! Thank you for the Cary High School Class of '88, and all of the healing you used them to give my precious life. I'm free today!! No more shame, no more guilt, no more comparing and no more hiding.
Class of '88, thank you for loving my chains off. Audra Stafford DeYoung, thank you for not letting me off of the hook about this reunion. You were the chosen vessel God used to encourage me. I love ya kiddo!! I really do!
Jesus, thank you for giving me the strength and wisdom to choose the "Reunion, Over Me."
Cara Hill Harman
Beth Young Polson
Monica Dadey Barger
Cindy Roposh Hunt
Shilpa Shah
You guys were the foundation on which the Lord built my freedom, great job ladies!
On behalf of the entire graduating class of 1988, we dedicate this article to all of those that have gone on to be with the Lord.
John 14:2 – "In my Father's house are many mansions, if it were not so, I would have told you so. I'm going to prepare a place for you."
Melissa Jones
Richard Council
Bryan Dry
Tim Holloway
Debi Queensberry Clayton
Judith Austin
Alison Beyer Magnin
Warren Chou
Paul Mikos
Joel Woodall
Ted Thorne
Brian Hardy
Derrick Palmer
Kelli Phillips Cota
You can all rest in the Lord's perfect peace.
Save us all a seat in the mansion.
---
Story and photos by Jimi Clemons.
https://carycitizenarchive.com/wp-content/uploads/2018/10/Samaritan-Oct30-3.jpg
550
800
Jimi Clemons
https://carycitizenarchive.com/wp-content/uploads/2020/03/cc-archive-logo-450-v3.png
Jimi Clemons
2018-10-30 10:23:33
2018-10-30 10:23:33
Samaritan's Corner: Reunion Over Me