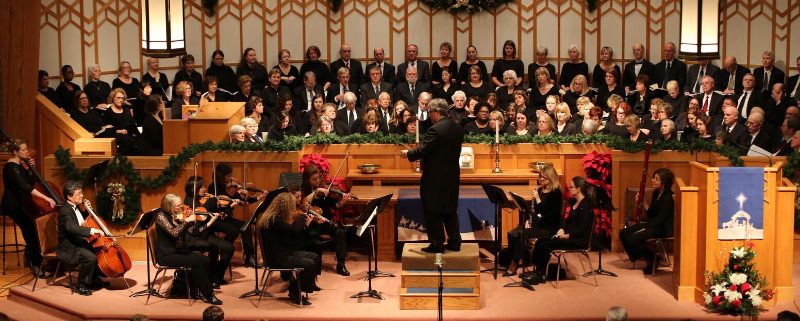 Cary, NC – For nearly 50 years, the Cary Community Choir has maintained a tradition of performing Handel's famous "Messiah" close to Christmas. But this year's show is particularly important because after 21 years with the choir, this will be David Mellnik's last show as director and conductor.

Iconic Christmas Music
The Cary Community Choir's 48th Annual performance of Handel's "Messiah" takes place at St. Paul's Episcopal Church Sanctuary on Union Street on Sunday, December 2, 2018. Not only has their performance remained popular in Cary for nearly half a century, but "Messiah" itself has remained an iconic piece of classical music since the 18th Century.
"It's stood the test of time. It's a masterpiece but it's still accessible," Mellnik said. "I think it's popular because it tells the whole Christmas story, starting from the prophecy and moving to the shepherds in the field and all the way through. And the Hallelujah chorus is a perennial favorite."
Not only is "Messiah" a famous piece to hear but Mellnik said the music itself is fun to perform and conduct.
"For example, the 'Amen' section starts with the main theme and then every orchestra part enters, then right before it sounds like a new section is starting, the choir comes back in," Mellnik said. "It's ascending and descending lines and it all builds to a glorious climax."
The show also provides local singers and musicians to come together when they may not have otherwise.
"The choir sings better than any individual can. The act of combining voices makes something magical happen," Mellnik said. "You get to see people who sing together once a year and real friendships have developed."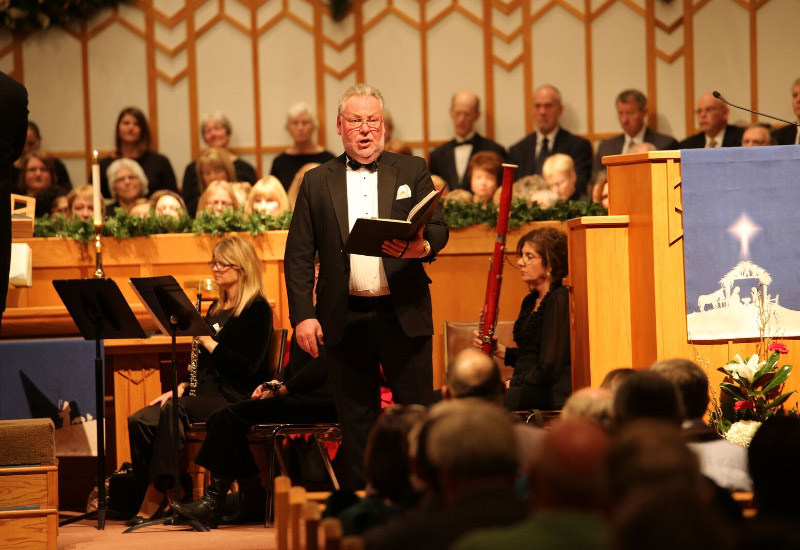 Memories from the Choir
Mellnik started with the Cary Community Choir 21 years ago, first as a soloist for three years and then director and conductor for 18. He was approached by Charles Gatwood and Kay Struffolino to be director and Mellnik said an important goal was to keep the choir as an ecumenical project and not let it become the program of just one church.
"The Board of Directors decided to be clear with the churches that we are their guests but we are not a part of their church's programming," he said. "I think it says something important when a church opens its doors and says 'We may not agree on everything but we can celebrate together.'"
Mellnik will not stay on after this performance – he is moving to South Carolina to be closer to family – but he has created a lot of memories in his 21 years with the choir.
The first year conducting the "Messiah" performance, Mellnik said he was so nervous, he sweat all over his glasses and the residual salt meant he couldn't see through the lenses. As a result, Mellnik had to tell the orchestra they were on their own, but over time that led to a style change for Mellnik that has persisted throughout the years.
"There's a pastoral in the middle of 'Messiah' and when I've conducted for the last several years, our musicians are so good that I decided to let them play it without me," he said. "I've been trying to find more times where I can put down the baton and let the choir sing and play on their own."
Among the orchestra musicians who have played with the Cary Community Choir is David Oh, who had the opportunity to play with famous cellist Yo-Yo Ma one year but chose to play with the choir because they were a prior obligation.
Mellnik also remembers when his father died in 2003 close to the performance, he did not think he would be able to take on the conducting duties for that year but the Board of Directors said they had trust in him.
"That meant a lot to me," he said.
But during his time as director and conductor, Mellnik said most of his memories come from the rehearsals, not the annual performances themselves.
"It's all about the process. Someone has written a piece of music and it's up to the  musicians to try and figure out what the composer wanted while also trying to find their own take on it," he said. "Through that process, I have developed friendships over the years."
Mellnik said he still plans on going to the annual performances of "Messiah" and he looks forward to seeing where the choir goes next.
The Cary Community Choir will perform Handel's "Messiah" at St. Paul's Episcopal Church Sanctuary on 221 Union Street on Sunday, December 2, 2018 at 7:30 PM.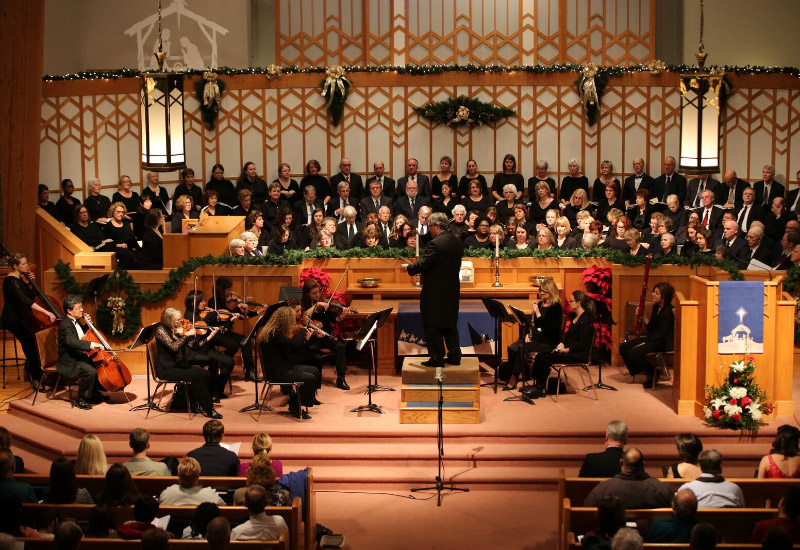 ---
Story by Michael Papich. Photos by Joe Ruggerio.
https://carycitizenarchive.com/wp-content/uploads/2018/11/CaryCommunityChoir.jpg
550
800
Michael Papich
https://carycitizenarchive.com/wp-content/uploads/2020/03/cc-archive-logo-450-v3.png
Michael Papich
2018-11-15 13:01:39
2018-11-15 11:12:41
Annual "Handel's Messiah" Show David Mellnik's Last as Cary Choir Director