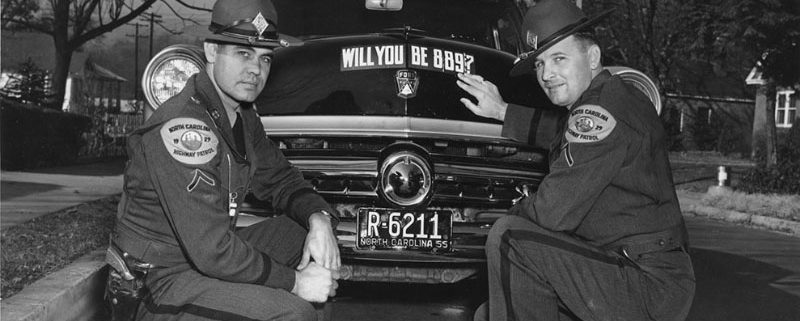 Cary, NC – Crime in Cary back in the day was much different than what we have today. Folks remember some incidents.
C.Y. Jordan
My grandfather, James Jordan, was a U.S. deputy marshal. He got injured in a gunfight and died as a result of that, probably around 1910. I've got his little diary from the early 1900s.
Every day he would enter his log of what he did that day. Many entries were about raids on whisky stills. Evidently, there were a lot of them in this area at the time.
Margaret Travis
When I was growing up in Green Level in the 1920s, my daddy was a preacher and was away from home a great deal holding revivals. One of those times, Mother and all of us kids were in the bedroom near the fire to keep warm in the evening. Suddenly, we heard something outside the house. My oldest sister got Daddy's hunting two-barrel shotgun, and said, "I'll just see about that." She tried to open the gun to see if it was loaded, but instead she pulled the trigger and blew a hole right through the floor. We sat there a minute, then Mama said, "Is anybody hurt?" Nobody was hurt.
In Green Level, we never locked our houses or even had a key. But teenage boys would steal chickens to sell in the market to make money. One night, my mother heard the chickens making noise. She took daddy's shotgun to the back porch and shot right toward the chicken house. Nobody got shot, but the next morning, we still had all our chickens.
Another time, they were stolen. The next morning, as Mother and Daddy when down to see how many were left, Mama said, "Look, here's ten dollars." A little further there was another one. They found twenty dollars. We seldom had any money. Everybody was poor in the whole community. That morning, they felt rich. Twenty dollars in those days was a lot of money. Whoever stole our chickens lost twenty dollars in the process.
John Boles
I became chief of police in Cary in 1971 and retired in 1988. The crime in Cary was mostly vandalism, some burglaries, and petty larcenies.
Most of the larcenies were stolen bicycles. Kids would leave their bike in the front yard. Nine out of ten times it would be where they left it, but that tenth time, it would be gone.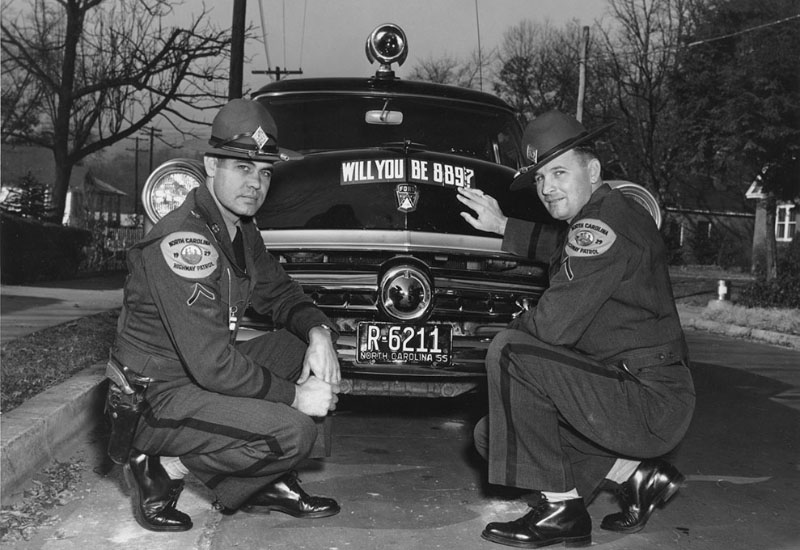 ---
Story by Peggy Van Scoyoc. Photo courtesy of the North Carolina Department of Natural and Cultural Resources. Much of Cary's Heritage is taken from the book, Just a Horse-Stopping Place, an Oral History of Cary, North Carolina, published in August, 2006. The book is a collection of oral history interviews conducted between local citizens and Friends of the Page-Walker Hotel. The rest comes from later oral history interviews with local citizens.
https://carycitizenarchive.com/wp-content/uploads/2018/11/NC-Highway-Patrol.jpg
550
800
Peggy Van Scoyoc
https://carycitizenarchive.com/wp-content/uploads/2020/03/cc-archive-logo-450-v3.png
Peggy Van Scoyoc
2018-11-15 09:31:21
2018-11-15 09:16:49
Cary's Heritage: Crime in Cary