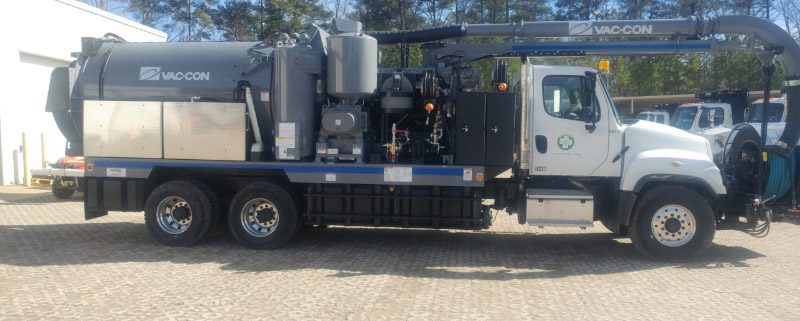 Cary, NC – Cary is one of the greatest communities to live in America. Yet after a heavy storm event, for some of our citizens, it's all washed up.
Stormwater and flooding have caused problems for decades – especially in older areas of town developed before 2000 when Cary didn't have many of the stormwater mitigation regulations and riparian buffer requirements that we have today. Some homes were literally constructed in a floodplain – a practice that is prohibited today. Aging and in some cases, inadequate infrastructure is also a concern.
Stormwater management is an incredibly complex topic. What might be required to address a problem upstream can have detrimental impacts to those downstream. A comprehensive and adaptive approach is required.
Earlier this year we created a stormwater working group comprised of impacted citizens, stormwater experts, engineers and town staff as part of a pilot program to model the impacts of stormwater using state of the art technology in the Walnut Creek Basin downtown. Assuming that our efforts are successful – and we have no intention of failing – it is our goal to implement this initiative town-wide.
The stormwater modeling provides a holistic look at how the area reacts during a storm event. This comprehensive model dynamically depicts current conditions, identifies potential issues and allows us to assess a variety of approaches to managing the floodplain. Potential "fixes" can be entered into the model allowing us to see if it actually fixed anything or not, and if it did, did it make it worse somewhere else? This will better help us focus town resources on actual solutions.
The pilot program also includes locating, verifying, and video documenting the condition of all stormwater pipes and culverts. There is approximately 10,000 feet of public storm drain pipes in the pilot area. To date, our Public Works department has completed maintenance on approximately 70% of them, with half of the pipes requiring cleaning. This information is then used to update our condition assessment tool and model to reflect actual conditions. These efforts are yielding results beyond just storm drain lines. They have also identified gaps in technology and processes that are being addressed, highlighting the importance of piloting these initiatives.
But not all stormwater pipes are in the public domain. Many exist on private property. Some property owners may not even know that they exist if they have become inoperative or even buried over the years. In instances where we need access to private property, we have directed our town staff to work with property owners to gain a right of entry in order to perform a condition assessment for the purpose of resolving infrastructure impacts.
Stormwater infrastructure is more than pipes and culverts. It also includes green infrastructure such as detention facilities, open space and channel improvements. The water feature in phase II of the downtown park for example will also serve as a stormwater device that will help to mitigate area flooding as well as serve as a visual amenity. All of this can be plugged into the model to test the level of benefit each provides. Going forward we will refine our policies and programs and further develop our open space acquisition criteria.
We have also directed our town staff to begin working on an ordinance amendment that will require new development to perform a stormwater impact analysis and model their project to the 100 year storm event. If the analysis shows any adverse impact, they will be required to mitigate it. Our current regulations require that development mitigates to the 10 year storm event. A 100 year storm event in Cary is roughly 7.5 inches of rain in a 24 hour period. The last time that happened here was July 2016 so we're good for another 98 years right? Wrong. Just because it is called a 100 year storm doesn't mean it only happens once every hundred years. This amendment will better ensure that new development does not exacerbate the problem, and in some instances might actually help to solve some of the problem(s).
These are some of the things that we are working on to help address the issue of flooding in our community. I am sure that as time goes on, and our modeling continues to improve that we will discover more. We remain committed to creating the most robust stormwater management program in the country.
Special thanks to our citizens and volunteers on the Stormwater Working Group. Your efforts are truly making a difference.
That's all for now and as always, thanks for reading!
---
From the blog of Cary Councilmember Don Frantz. Photos courtesy of Don Frantz.
https://carycitizenarchive.com/wp-content/uploads/2018/11/DonFrantz-Stormwater-1.jpg
450
800
Don Frantz
https://carycitizenarchive.com/wp-content/uploads/2020/03/cc-archive-logo-450-v3.png
Don Frantz
2018-11-30 10:32:42
2018-11-30 09:33:24
Don's Blog: Stormwater