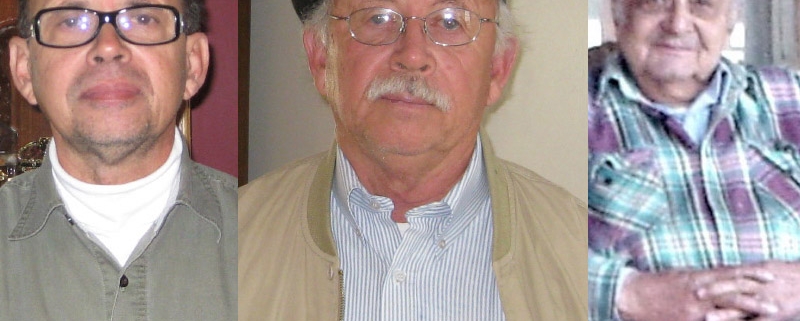 Cary, NC – The Evans family has a long and rich history in Cary. Here are stories about many of their members.
George Evans Bailey
The first Evans family immigrant was born in Wales in 1675 and came to the United States in 1695 to settle in Yorktown, Virginia. Evans is a Welch name. Over time, family members married Cherokee Indians and others whose parents were half Indian and half free slaves, but they were all free people of different races, and none of my ancestors were ever slaves.
My branch of the family begins with the patriarchs, my great-grandparents, Charlie and Mathilda Evans, who bought land in Chatham County, North Carolina in the early 1890s. Later, Charlie and Mathilda moved to Cary and bought 75 acres near where the Duchess Village subdivision and our family cemetery is off Old Apex and High House Roads. Their son, Clyde Evans Sr., was born in 1893 and died in 1985. He and his wife Vermel were my grandparents.
They bought 100 acres along what is now Evans Road for $10 an acre. They had nine children and as each one left home, Clyde Sr. gave them ten acres to build their own homes. When my mother, Mamie, married Joe Bailey, she received land from her father.
Herbert Evans Bailey
Clyde Sr. bought 100 acres in Cary and $10 an acre. My grandmother Vermel promoted the deal.
Clyde cut the timber from the land and sold it for the full $1,000.
Clyde Evans Jr.
The Evans family are of Indian decent. When my grandfather Charlie moved from Chatham County to Cary, he bought a total of 300 acres between High House Road and Highway 54. Then when his sons were grown, he divided the land into plots and gave each one twenty-five or thirty acres of that land. It all stayed in the family. Charlie was tall and light complexioned. He dealt in timber and farmed his own land, along with his sons.
My grandmother Mathilda was a midwife. She appeared to be white with long, blonde hair. My father, Clyde Sr., also dealt in timber and logging. My mother Vermel was from New Hill. Her father, my grandfather, was a Blackfoot Indian. Dark but not black, he had a long braid down his back. He owned 2-300 acres of land in New Hill. The nuclear plant people bought it all from his children and grandchildren to build the plant there.
From a Newspaper Article
Interviewed by Kathy Doble for her newspaper, Clyde Sr. said he had a dream of creating a community for black people on his land down Evans Road, with a school, a church and nice houses on a paved road. He began to build his dream by selling home plots to black families, often at "sacrifice prices" to give them a "good start."
He gave land for the Cary First Christian Church and sold land in 1965 for the segregated West Cary High School, now West Cary Middle School. He then convinced the state to pave his dirt road. He was happy with the results of his community.
---
Story and photos courtesy of Peggy Van Scoyoc. Much of Cary's Heritage is taken from the book, Desegregating Cary, published in February, 2010. The book is a collection of oral history interviews conducted between local citizens and Friends of the Page-Walker Hotel. The rest comes from later oral history interviews with local citizens.
https://carycitizenarchive.com/wp-content/uploads/2019/02/CaryHistory-Feb2019-Featured.jpg
550
800
Peggy Van Scoyoc
https://carycitizenarchive.com/wp-content/uploads/2020/03/cc-archive-logo-450-v3.png
Peggy Van Scoyoc
2019-02-15 09:30:42
2019-02-15 09:21:51
Cary's Heritage: The Evans Family