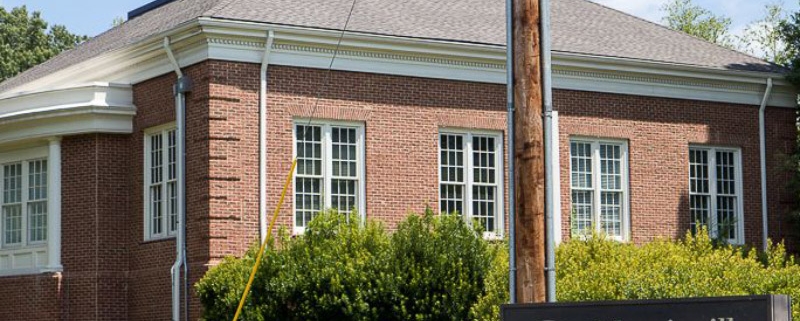 Cary, NC – As municipalities across the United States face the challenges of a changing environment and providing natural resources to their residents, Morrisville Mayor TJ Cawley is working to bridge federal and local support as he takes a new national leadership position.
Advocating for Infrastructure
Cawley is now the vice chair of the National League of Cities' (NLC) 2019 Energy, Environment and Natural Resources Federal Advocacy Committee. Starting Sunday, May 10, 2019, Cawley will attend the NLC Congressional Cities Conference in Washington, DC to advocate for federal policy benefiting towns and cities. The biggest of these policies, Cawley said, is funding for infrastructure, particular when it comes to water.
"A lot of the water infrastructure in the country is 100 years old, or even older, and municipalities need help," Cawley said. "The federal government has lessened its support for infrastructure funding so cities and states have had to step up."
Cawley talked about the most dire needs for water infrastructure such as Flint, Michigan and several other cities nationwide that face similar crises. Thanks to pump stations and piping in Cary, Cawley said the local communities have been able to secure water.
He also said access to clean water is also very important to Morrisville, because local businesses such as pharmaceutical companies and manufacturers need water.
"When people come to RTP, they always ask about water," Cawley said.
Locally, Cawley also said he would like to see more solar energy infrastructure in Morrisville. Apex has been very proactive on solar energy, Cawley said, and he has been meeting with Apex Councilmember Bill Jensen to talk about how Morrisville can duplicate Apex's efforts.
"We haven't gotten traction yet because we have not had the manpower to address solar, but I will bring it up with the town this week," Cawley said.
North Carolina has the second-most installed solar capacity of any state in the country, with around 4,600 megawatts. California is number one with more than 23,000 megawatts.
"It would be great if we were an energy leader," Cawley said. "The more people who adopt solar, the less expensive it will be."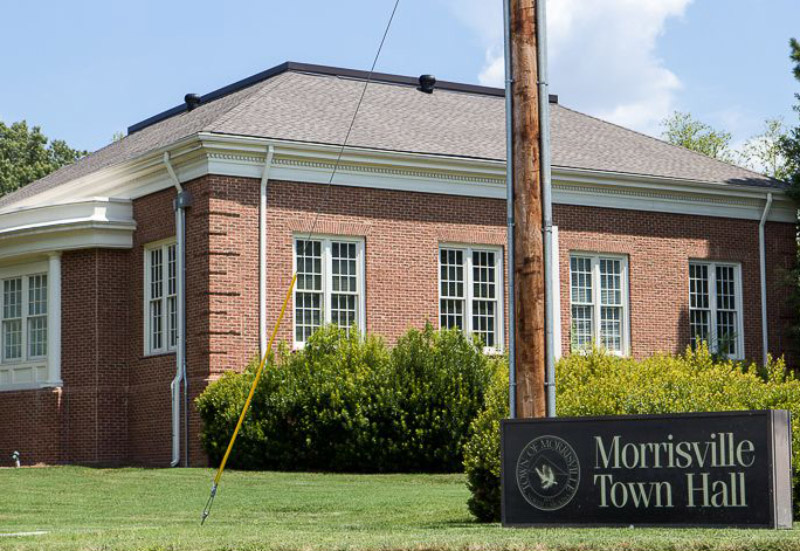 Meeting National Leaders
Cawley and others from the NLC's Energy, Environment and Natural Resources Federal Advocacy Committee will meet with members of Congress and the Trump administration from Sunday, March 10 to Wednesday, March 13, 2019. Cawley will miss the Tuesday, March 12, 2019 Morrisville Town Council meeting but Mayor Pro Tem Vicki Scroggins-Johnson will lead the meeting.
In Washington, DC, Cawley said he will be meeting with North Carolina Senators Richard Burr and Thom Tillis as well as Representative David Price to talk about the impact of federal policy on local governments.
"What happens in North Carolina is important, particularly with the government shutdown and how that impact spread around the community," Cawley said.
Cawley attended the NLC Congressional Cities Conference years ago and said many of the same issues were discussed by mayors as they are discussing now, so Cawley said it is important for him to learn from these past meetings and take that knowledge with him this year.
"It's important that mayors, representatives, councilmembers, aldermen, all of us are close to the people in our cities and towns," Cawley said.
---
Story by Michael Papich. Photos courtesy of the Town of Morrisville.
https://carycitizenarchive.com/wp-content/uploads/2019/02/Morrisville-Town-Hall.jpg
551
800
Michael Papich
https://carycitizenarchive.com/wp-content/uploads/2020/03/cc-archive-logo-450-v3.png
Michael Papich
2019-02-19 09:36:42
2019-02-19 09:36:42
Morrisville Mayor In National Leadership Role on the Environment