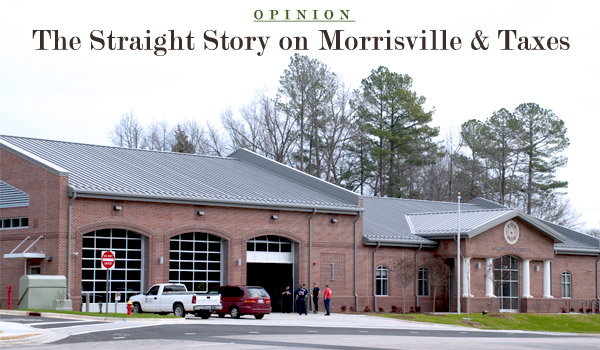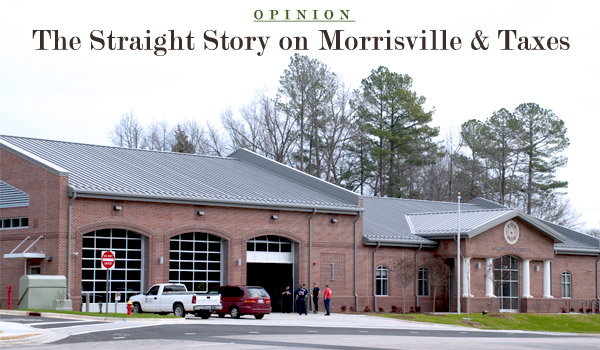 Written by Jackie Holcombe, Mayor of Morrisville, North Carolina. Photo by Hal Goodtree.
Balance Between Services and Cost
This year, as every year, the Town of Morrisville will consider how best to balance a desire for a well-maintained, safe community that offers reasonable quality of life amenities with taxpayer cost.  Over the next 5 months we will examine revenue and growth projections, review strategic priorities and receive departmental staff reports. We will hold workshops, virtual open houses and public hearings, all dedicated to our Fiscal Year 2013 budget.   And when that budget is adopted in June, if we have done our job and listened well, the balance between services and cost will reflect the desires of our community.
What Service Level Fits our Expectations?
For years, significant tax-base and population growth in Morrisville led to year-over-year increases in revenue.  Without much effort, people and businesses found their way to the Heart of the Triangle, drawn as they were to our desirable location and exceptional quality of life.  Over time we became less rural and more an innovative crossroads where cultural heritage meets the next generation, nurturing vibrant communities of diverse families and businesses, while preserving small-town values. But now the question begs:  how well do we want to maintain our community and what service level provision best fits our high expectations?
Austere Budgets
Our town staff has expertly executed austere budgets for multiple years running, increasing efficiency along the way.  As a result, our residential taxes and fees are among the lowest in Wake County.  Our full time staff has been pared to 150, a rate of only 7.5 employees per 1000 population.  (For comparison sake, the staffing rate in Cary is 8.5/1000 residents.)  We have delayed and deferred routine maintenance and capital projects, an approach that has left our fund balance – or savings account – rich, but our list of needs long.  Yes, we have consistently delivered high level, quality services. But we have not adequately responded to community requests for better roads, expanded parks and greenways, preservation of historic buildings and a vibrant town center.
Make Your Voice Heard
Morrisville is a community of engaged, informed residents with high expectations.  We can meet those expectations, demonstrate good stewardship of financial resources and still continue to be one of the best values in the Triangle.  But shared responsibility for Morrisville's future through continued investment in infrastructure and quality of life amenities will be needed.  I look forward to the defining conversations to come.
https://carycitizenarchive.com/wp-content/uploads/2012/02/morrisville-nc-taxes.jpg
350
600
Community Contributor
https://carycitizenarchive.com/wp-content/uploads/2020/03/cc-archive-logo-450-v3.png
Community Contributor
2012-02-07 08:41:12
2016-08-04 10:46:23
Opinion: The Straight Story on Morrisville & Taxes