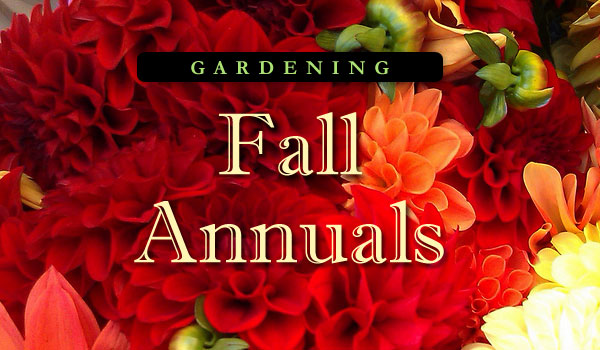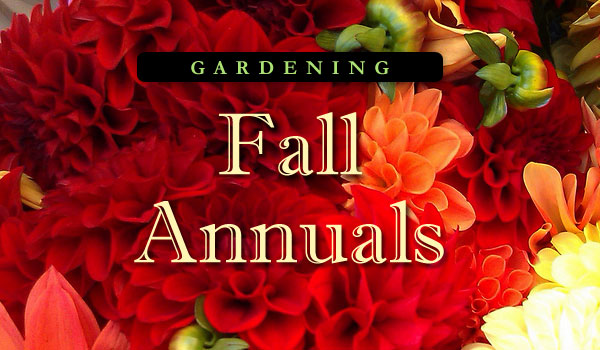 In Cary, NC we can have four seasons of flowers. Decorative blooms in pots, planters and garden beds can give 365 days of joy. Now is the time to plan for your fall flowers in Cary.
Fall Gardening: Annual Flowers
Annuals provide long-lasting color in your garden for about six months. Then you pull them out and put a new crop of annuals in their place.
Annual flowers planted now will provide instant color through the first frost. Some annuals continue to produce over the winter and become the foundation of your early and mid spring garden.
Perennials, on the other hand, give a shorter season of color but come back year after year. Many perennials can live for decades, or even longer, with proper care.
Both annuals and perennials have their place in the garden. This story is about a few choice annuals you'll love in your garden this fall.
Annuals for Fall
When it comes to annuals for fall in the Triangle, think of the Big Four:
Pansies
Violets
Mums
Snapdragons
Pansies & Violets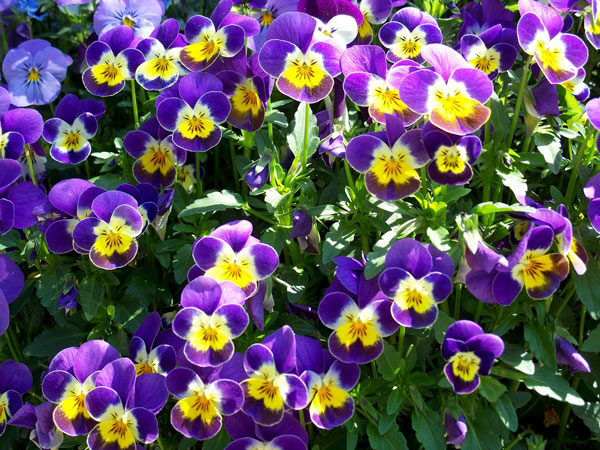 Pansies and violets are my first recommendation when it comes to fall flowers in NC. They're easy to grow, come in a rainbow assortment of colors and continue producing flowers throughout the spring.
Pansies are slightly larger than violas, with bigger flowers and bigger leaves. It works well to put them next to each other in complimentary colors, for example white and purple.
I especially like them billowing out of pots and window boxes, but you can put them in the ground as well.
Read more in our story from last year: Of Pansies & Violets.
Mums
Mums (Chrysanthemum – seen above) are another staple of the fall garden. They produces masses of color on short, upright plants about 12 inches.
Yellow, orange and red are popular colors for mums, with blooms about 1″ across. Exotic mums of different height, flower size and color can be found at the garden store if you're into something a little different.
Generally, mums die back at first frost. Read more about mums on Mums.org.
Snapdragons
Snapdragons (Antirrhinum) are typically planted as a fall-spring flower in coastal and central North Carolina. That includes Cary.
There are small, medium and tall varieties. They grown spiky columns studded with colorful blooms. You can pinch the blooms on the sides and see the "dragons mouth snap shut."
They make beautiful cut flowers and easy bedding plants.
Snapdragons prefer full to partial sun and good drainage. Don't let the roots stay moist or rot will set in. A good mulch does wonders in the winter.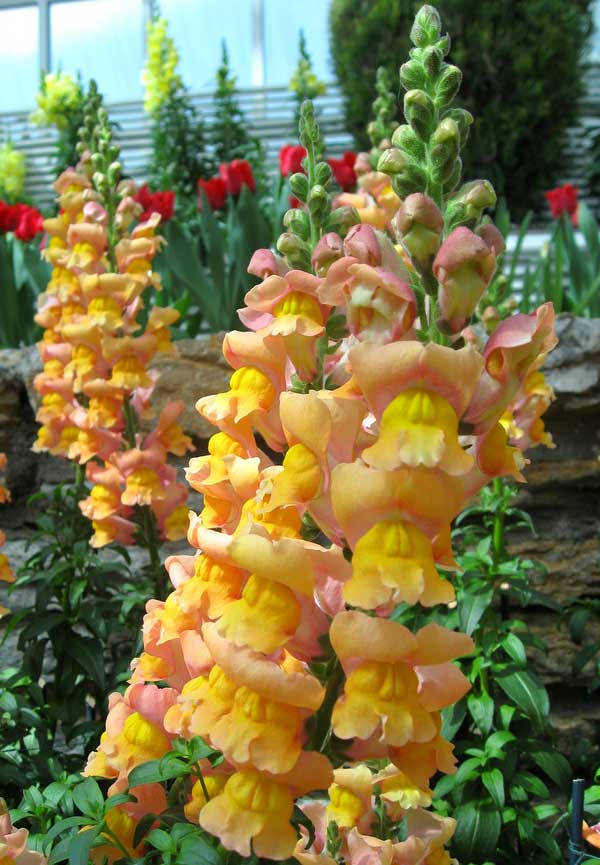 Feed Me!
Annuals like regular doses of fertilizer. That's because they use up nutrients while producing their constant blooms.
I like liquid fertilizer (such as Miracle-Grow) because it reaches the roots. Solid fertilizer that you dig into the soil (like Osmocote) is also good.
Fall Combinations
One of my favorite things to do is to mix up a pot or window box with annuals and evergreens.
Trailing ivy looks great with snapdragons and mums. Spiky sedge is the perfect foil for pansies and violets.
Now is the Time to Get Started
Even though the days are still warm, we get significantly fewer hours of sunlight in Cary as the autumn progresses. No matter what the air temperature, the soil is cooler, signally the perfect conditions for fall planting.
Look out your front window. Your grass is growing again after a long hot summer. That means the soil has cooled and now is the right time to start planting those fall flowers.
Don't buy all at once. Get a few plants each week for the next month. Shop on Thursdays or Fridays at the garden store – you'll get the best selection. Buy what you can plant this weekend.
A small amount of effort now will give you a brilliant show of flowers through the fall and to start out the spring.
Related
—————————————————————————–
Photo credits: Pansies: Paul McDermott;  Mums: Oatsy40; Snapdragons: Jenni Konrad.
https://carycitizenarchive.com/wp-content/uploads/2012/09/gardening-fall-annuals.jpg
350
600
Hal Goodtree
https://carycitizenarchive.com/wp-content/uploads/2020/03/cc-archive-logo-450-v3.png
Hal Goodtree
2012-09-06 11:27:53
2019-12-07 18:37:48
Fall Gardening: Annual Flowers