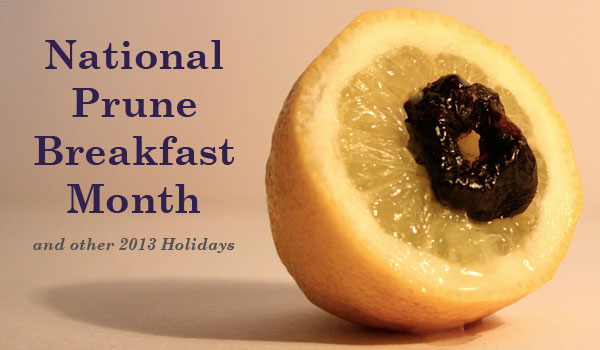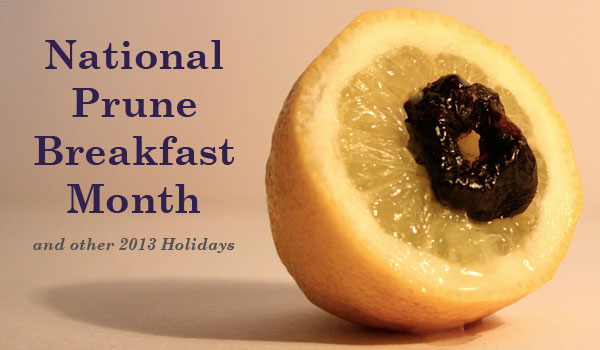 By Gordon Mercer and Marcia Gaines Mercer. Photo by Laura Lewis.
Cary, NC – The holidays have come and gone in the Cary area. New Year's Day has come and gone. Even the fiscal cliff has come and gone, for the moment anyway. "January is not festive," Marcia complained. Gordon, sympathetically, agreed. We couldn't have been more wrong. 
Celebrating 2013
"The more you praise and celebrate….the more there is to celebrate." – Oprah Winfrey
We decided to research holidays and celebrations and found a Hallmark website where every day is a holiday somewhere, sometimes two. January is National Fiber Month and Prune Breakfast Month. January 10th is Peculiar People Day and January 12th is Stick to Your New Year's Resolutions Day. January 13th is Rubber Ducky Day and January 14th is National Hot Pastrami Sandwich Day.
January 17th is Ditch Your New Year's Resolutions Day, which is the day we thought we would eat our hot pastrami sandwich.  January 23rd is Measure Your Feet Day. Holidayinsights.com has links to ecards for anyone interested.
February is an exciting month. It is Return Carts to the Supermarket Month and the 3rd of February is Cordova Ice Worm Day.  Cordova is a city in southern Alaska and the Ice Worm Festival is their answer to winter blues. Ice worms are related to earthworms but live in glaciers and run around ice crystals with their tiny feet. The festival has a parade, contests, crowns an ice worm king and queen, and has lots of food.
Also notable in February is Hoodie-Hoo Day.  Hoodie-Hoo Day is February 20th, when at exactly 12 noon, everyone is supposed to run outside, shake their hands in the air above their head and shout, "Hoodie-Hoo."  This is supposed to scare away winter. There are You Tube videos available for those needing more instruction.
The 20th of March is Extraterrestrial Abduction Day or Alien Abduction Day. We tried to learn more but holidayinsights.com reports they could not locate the creators of the holiday and feared they may have been abducted.
April 11th is Eight Track Tape Day and May 14th is Dance Like a Chicken Day. We decided to report on summer holidays in a future column.
Other Special Holidays
We did a survey to see if there were other special holidays people celebrated.  Russell Underwood wants to start We Elected Them….for WHAT (?!)  Day. Many voters agreed with him.
Personal Celebrations
Most respondents felt that personal celebrations are the best kind. Nancy Mercer Swanson counts birthdays with her granddaughters as her favorite.  Her granddaughters, Guinevere and Madeline have a birthday tradition of organizing a fashion show for dolls with each doll being announced and winners selected. Dottie Nicholson and her grandchildren have a yearly birthday celebration for Buddy, the family dog. Buddy and his friends are invited for cake and treats. Buddy wears a special birthday hat for the occasion.
One of Denton Higdon's favorite celebrations is the Major William Higdon Reunion held at the old home place or family church. Major Higdon was his great grandfather, who was Major of the Home Guard during the Civil War and also Sheriff of Macon County. His birthday has been celebrated in Macon County for 116 years. Family members from over 12 states attend and enjoy a covered dish dinner and storytelling.
One of Bill Sasser's favorite holidays is The National Day of the Cowboy, which celebrates their pioneering spirit. Bill has been interviewing cowboys and cowgirls and visiting important Western film locations like Iverson Movie Ranch and Lone Pine in California. He has prepared DVDs of his interviews and film locations to preserve this unique American legacy.
We came away from our research and survey with a new and more festive attitude. 2013 looks more exciting than we dared dream!
———————————————————————–
Gordon Mercer is past president and on the Board of Trustees of Pi Gamma Mu International Honor Society and professor emeritus at Western Carolina University. Marcia Gaines Mercer is a published author and columnist. Read more from Gordon and Marcia on CaryCitizen. 
https://carycitizenarchive.com/wp-content/uploads/2013/01/zany-holidays-2013.jpg
350
600
Gordon and Marcia Mercer
https://carycitizenarchive.com/wp-content/uploads/2020/03/cc-archive-logo-450-v3.png
Gordon and Marcia Mercer
2013-01-09 08:44:02
2013-01-09 08:44:06
National Prune Breakfast Month and Other 2013 Holidays