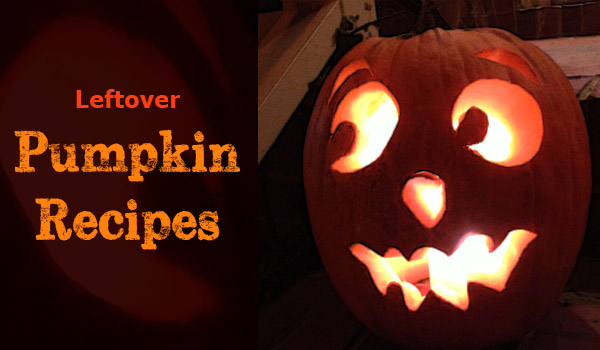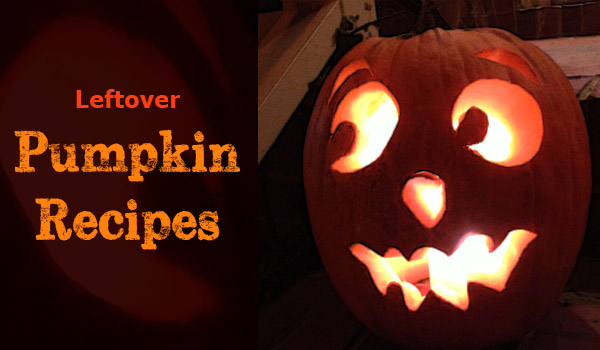 Cary, NC — If you are like me, you purchased several pumpkins to add to the doorstep decor for Halloween. Don't throw these beauties away. Hurry, and before they get moldy, try cooking them up!
Pumpkin Puree
Pumpkins are easy to cook and are often overlooked as a cheap source for fall recipe ingredients. Think of pumpkin smoothies, pumpkin bread or muffins, pumpkin pancakes…the list goes on. But first, you have to cook that big ole' pumpkin and make pumpkin puree. Then, the sky's the limit!
Ingredients:
1 large pumpkin
1/2 c olive oil
1/2 c water
1-2 tsp cinnamon more or less to taste
1-2 tsp salt-more or less to taste
Peel your pumpkin
To Make Pumpkin Puree
If your pumpkin is not already hollowed out, do so. Save seeds for Toasted Pumpkin Seeds (see below).
Heat oven to 350 degrees.
Peel skin. This comes off quite easily with a regular carrot peeler.
Chop pumpkin flesh into chunks about, 2″ square. Discard top with stem.
Arrange chunks in baking dishes (my pumpkin required 3 baking dishes).
Pour a little of the water into the bottom of each dish–this will keep the flesh from drying out while cooking.
Drizzle some olive oil over all the chunks.

Cool your pumpkin after it bakes

Sprinkle generously with the spices.
Place the dishes centrally in your oven. Roast for 40 minutes or until flesh yields easily to a fork.
Allow to cool at least 10-15 minutes.

Blend the cooked pumpkin (in small batches) in a regular blender.

In small batches, puree in a blender.
Pour into storage containers or freezer-proof ziplock bags. This can be frozen or used immediately as an ingredient in pie, bread, etc. Will keep several months in the freezer in an airtight container.
Pumpkin bread made with homemade pumpkin puree
Pumpkin Bread
Adapted from Food Magazine. What I like about this recipe is that once I have the pumpkin puree, I generally have all the other ingredients on hand year-round. This is great as an after school snack or as part of a fall breakfast.

I like to add some wheat germ to up to the nutritional content, but you can leave that out.
Ingredients:
12 T butter, melted (1-1/2 sticks)
2-1/2 C flour (can substitute whole wheat for half)
1/4 C wheat germ
2 tsp baking powder
2 tsp ground ginger
1 tsp cinnamon
1 tsp salt
1 C granulated sugar
1 C brown sugar, firmly packed
2 C pumpkin puree (from above, or 1 15 oz can purchased)
3 large eggs, beaten
To Make the Pumpkin Bread:
Grease and flour 2 9×5 loaf pans, set aside.
Preheat oven to 375 (or 350 if using convection).
In a large bowl whisk together: flour, wheat germ, baking powder, ginger, cinnamon, and salt.
In another large bowl whisk together: the sugars, pumpkin, melted butter, and the eggs.
In small batches, add the wet ingredients to the dry ingredients, stirring gently, until well combined.
Divide batter between to two loaf pans.
Bake approximately 50 minutes or until a toothpick inserted in the center comes out clean.
Allow to cool 10 minutes. Invert pans and transfer to a wire rack to cool completely.
Toasted Pumpkin Seeds
This is an easy once-a-year snack in our house. I usually cook these up while carving the pumpkin or while waiting for the trick-or-treaters to arrive.
After you hollow out your pumpkin, set the seeds in a large bowl.
Heat your oven to 350.
Try to separate as much of the gooey fibrous pulp as possible. Transfer the pulp-free seeds to a colander and rinse under cold water.
Spread the seeds in a rimmed baking sheet, as close to a single layer as you can manage (I needed 2 baking sheets for my two large pumpkins).
Drizzle the seeds with olive oil, sprinkle liberally with salt. I like to add 2-3 tsp of paprika for a nice color, a shake or two of powdered garlic, and a few cracks from the black pepper mill.
Stir it all up to evenly coat.
Put the sheets in the oven, and set the timer for 10 minutes. When the timer goes off, pull out the sheets and stir the seeds around.
Place back in the oven for another 10 minutes. You may need to do this at least one more time, until seeds no longer look wet, and have turned slightly golden. Its a good idea to keep an eye on them, so they don't over cook and burn.
When they are toasted. set the sheets on a wire rack to cool. Eat instead of the candy all Halloween night!
Send Us Your Recipes
If you have other pumpkin recipes you would like to share, please add them to the comment section–we might publish them during our lead-up to Thanksgiving!
_________________________________________________________________
Story and photos by Lindsey Chester.
https://carycitizenarchive.com/wp-content/uploads/2014/11/pumpkin-recipes.jpg
350
600
Lindsey Chester
https://carycitizenarchive.com/wp-content/uploads/2020/03/cc-archive-logo-450-v3.png
Lindsey Chester
2014-11-04 14:43:14
2016-01-12 17:32:59
Halloween Pumpkin Recipes