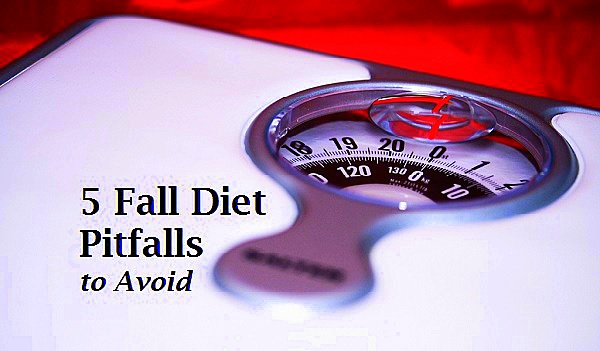 Cary, NC — The temps are dipping and, for many, the party season has just begun–first Halloween, next Thanksgiving and, of course, all those Christmas and New Year's parties. But before you know it, the New Year is here and with it come those time-honored resolutions to lose 5, 10, 15 pounds or more that were packed on during all that celebrating.
5 Diet Pitfalls to Avoid
Here are five diet pitfalls to avoid so that you can make it through the holiday season as close to your present weight as possible.
1. Heading to a football tailgate or holiday party? Most likely, there will be a spread of delicious yet unhealthy appetizers and treats. Instead of arriving ravenous, always make sure to eat something before so you are less likely to eat the entire bowl of cheese dip or overload on Halloween candy. If you do arrive hungry, make sure to drink plenty of water to help fill up, and use a smaller plate–portion control!
2. The pumpkin spice latte is a signature part of the fall season that has many jumping for joy. But yikes, have you seen how many calories the typical PSL has?! Suffice it to say that it might be a good idea to try making your own healthier version. Try this recipe, or if you don't have time to make your own, at least order a nonfat, no-whip version. Enjoy!
3. Bye-bye, shorts and tanks; hello, sweater weather! It's time to bust out your scarves, comfy sweaters and beloved leggings. While completely appropriate for the season, don't let all that extra fabric and elastic trick you into thinking it's OK to let go a little. That bulky sweater may hide the extra couple of pounds in the short term, but it sure will be a challenge to get it off come spring.
4. Who doesn't love a festival that revolves around beer drinking and merrymaking? But when drinking alcohol there is always a catch–alcohol is loaded with calories. Try drinking a glass of water or soda water before and after each alcoholic beverage to help pace yourself and to dilute the calories.
5. Avoiding the gym. Your social calendar is full, and there's simply no time to make it to the gym. During the fall and winter season, this is probably one of the most common excuses for not working out, but it can get you in trouble down the road. Setting a regular fitness schedule is key to keeping off weight in the fall and leading into the winter. Burning those extra calories when you can will help you let loose and relax a little come time for holiday parties.
Listen to this advice and you will be happier in January when you are only working on maintaining your fitness, not trying to work off all those good times.
___________________________________________________________________________________
The article was contributed by O2 Fitness. Photo by Paola Kizette Cimenti.
https://carycitizenarchive.com/wp-content/uploads/2014/10/2597106339_c3650165ee_b.jpg
351
600
Community Contributor
https://carycitizenarchive.com/wp-content/uploads/2020/03/cc-archive-logo-450-v3.png
Community Contributor
2014-11-11 15:37:03
2019-12-08 10:14:38
5 Fall Diet Pitfalls to Avoid