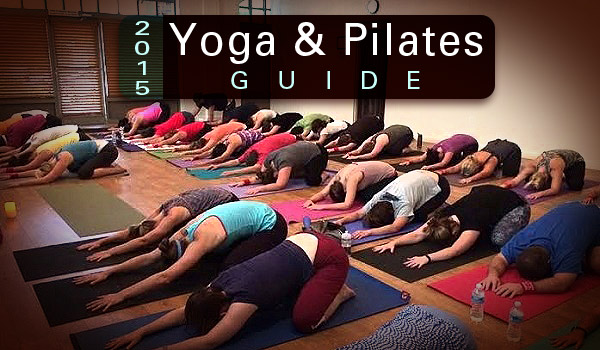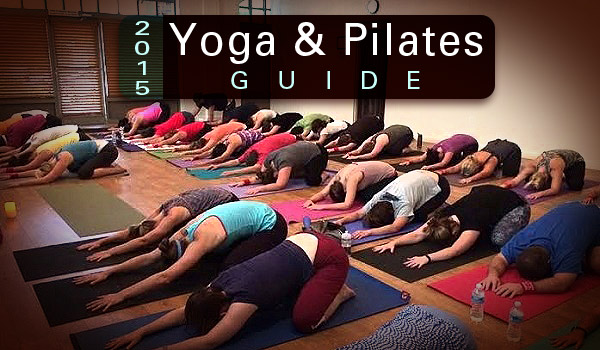 Cary, NC — This is your complete guide to yoga and Pilates practice in Cary. 
A Better New Year's Resolution
The resolution to lose weight is the most common of goals set by adults in the new year–but how many are actually excited about the challenge? Cutting back on your favorite foods or waking up an hour earlier to go to the gym before work doesn't sound all that appealing to many goal-setters.
The result? An unfulfilled resolution for lots of people. So, instead of just trying to lose weight this year, make a goal that you'll look forward to instead. Try something like this:
I want to be stronger in the new year. I want to be proactive with my health rather than reactive. I want to strengthen my core, improve my balance and posture, and spoil myself a little.
Why Yoga and Pilates?
I decided to pursue this detailed list of Pilates and yoga studios in Cary because, after learning about these practices, I realized just how structured–and effective–they really are.
Kellie Loomis, owner of Blue Sky Pilates in Cary, explained to me how much her clients appreciate the guidance and structure of Pilates workouts. Pilates and yoga classes are just that–instructional classes–so you don't spend your time wandering around a gym deciding which machine to use.
Not to mention the fact that instructors recommend three Pilates workouts a week for optimal results–yes, just three. It can be hard to make time to the gym every weekday, so why not treat yourself to three 60-90 minute hardcore workouts a week instead?
One more thing–Pilates and yoga workouts tone and sculpt your whole body. These practices focus on your core and lengthen and tone your arms and legs from there. The workouts are low-impact and are for anybody and everybody. Both are challenging, but both feel great. Are you ready to try them yet?
Your Fitness Guide to Yoga and Pilates in Cary
The owners and instructors of each and every studio listed below (sorted by type) want to help you feel confident and strong. If you're not sure how you'll like Pilates or yoga, it's okay–first time trials are free or inexpensive, so go ahead and try something new.
Yoga Studios
Republic of Yoga, 202 Ledgestone Way, Cary. Republic of Yoga opened last year when Nicole moved to North Carolina after teaching yoga in New York for 18 years. Her studio features two rooms–one of which holds 45 students packed–but still feels cozy and warm. That's because she places a focus on creating not just a place to work out but a community as well.
Nicole discourages her clients from looking at the practice of yoga as purely physical. The experience is their own journey–just for them. She stresses that yoga is not about how flexible you are or how good you are–it's about how you feel. Republic offers a wide range of classes, some being fundamentals, gentle yoga, and restorative yoga.
All classes are taught in the ancient Vinyasa style of yoga, which synchronizes breath and movement. The first class at Republic of Yoga is free for everybody. The studio, open seven days a week, is the perfect place to grab a workout before or after work. The best part? In the calm community Nicole has created, you'll feel as if you're among friends.
Smiling Circle Yoga and Massage, 312 W. Chatham Street, Suite 203, Cary. Smiling Circle is relatively new to the Cary area, but founder and owner Yeong Chang has been in the business for 13 years. A registered yoga since 2002 and a licensed massage therapist, Yeong works to help her clients reduce stress and pain while improving posture and strength. Clients have described her as compassionate and extremely knowledgeable.
From personal experience, she is an expert on occupational-related discomfort–like sitting hunched over a computer, for example. Prior to each massage session, Yeong evaluates clients' balance to determine which areas need correction. Her yoga classes, which also improve balance, are offered in packages for 60 or 90 minutes sessions, and drop-ins are welcome.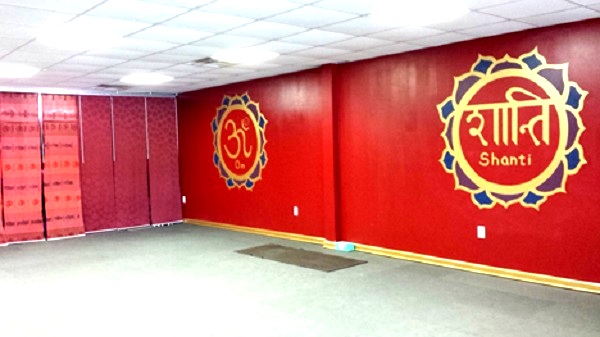 The Yoga Garden, 110 E. Chatham Street, Apex. The Yoga Garden is a cozy yoga studio located in Downtown Apex that features a comforting, boutique-style atmosphere to help clients achieve mind-body connection. The studio offers a variety of yoga classes, from gentle yoga by candlelight to power flow yoga.
Firefly Hot Yoga, 302 Pebble Creek Drive, Cary. Have you ever heard of hot yoga? Increased vitality, detoxification, stress reduction, weight loss, and increased athletic performance are only a few of the benefits you gain from practicing yoga in a highly-heated studio. Hot yoga studios are typically heated between 95 and 105 degrees with 40 to 50 percent humidity.
If you'd like to give hot yoga a try, Firefly is the place to go. Owners Patty and Doug Eyes are proud that their studio is the only Cary studio dedicated to hot yoga–and they're also proud to run their business based on a family-friendly, no-contract style. Their studio is one of the cleanest–Patty constantly cleans and disinfects after each class, which is important to reduce the spread of bacteria in such a warm room.
Many people don't know about Firefly yet, since the studio is tucked away inside the Kildaire Farms Fitness and Raquetball Center. Clients don't have to be a member of the center to take a hot yoga class, but they are able to access the facility's locker room, shower, hot tub, and sauna.
Pilates
Blue Sky Pilates, 312 W. Chatham Street, Suite 202, Cary. At Blue Sky Pilates, it's easy to feel cozy and comfortable while you work out. That's because owner Kellie Loomis holds class sizes of only five people max–allowing her to provide incredibly personalized attention to each of her clients. She told me that most of her clients get to know each other through regular class attendance.
Blue Sky is located on the second level of "Chocolate Smiles Village" in Downtown Cary, tucked away between other charming businesses owned by women. This location is both convenient and private for her clients. Despite its intimate size, the studio is fully equipped for Pilates practice–reformers, towers, chairs, barrels, and jump boards are all there.
If those terms sound foreign to you, it's okay. Like most Pilates instructors, Kellie asks each new client to take a private introductory session with her in the studio. From there, she help you determine if you should take private or group sessions. Blue Sky offers class packages for anywhere from one to three sessions a week.
The studio is open Monday-Saturday and, while Kellie already provides ample attention to each client in a group class, she can also work one-on-one with beginners, people with injuries, or those who are still getting used to the technique.
Pilates the Form, 3434 Kildaire Farms, Suite 120, Cary. This studio is hidden in the Millpond Village shopping center, right beside Wake Tech, in Cary. The space may be small, but their Pilates workouts utilize reformers, mat exercises, chairs, barrels, weights, and more. Beginners start with a basic introductory class and then continue into more advanced lessons.
The Pilates Center of Cary, Dunn Physical Therapy, 981 High House Road, Cary. Located inside Dunn Physical Therapy, this Pilates center is fully equipped to help clients achieve their fitness and rehabilitative goals. Private or small group sessions, combined with controlled movements and care from highly qualified instructors, ensure client success.
Combination & Related Practices
studioVIBE, 200-103 Cornerstone Drive, Cary. Patty Geiger, founder of studioVibe, has 3o years of experience in her profession. She started out as a Pilates teacher but has expanded her studio to focus on nearly every practice related to Pilates–more specifically, those focused on form and core-centered, mindful exercise.
The large studio offers mat and equipment-based Pilates, barre, and a variety of unique yoga classes–including aerial yoga, where clients practice work out on hammocks hanging from the ceiling. Trust me, just seeing the variety of options offered at studioVIBE will make you excited to try something new. Right now, for instance, studioVibe is offering their new "Physique" workout–a program that incorporates Pilates, body weight training, and yoga all-in-one.
Even though the each workout room is large, studioVibe is proud to offer small class sizes that ensure one-on-one attention from instructors. Clients start off by taking a private session with a teacher and, from there, they make a fitness plan based on their goals.
Cary Flow Yoga, 2028 Renaissance Park Place, Cary. Cary Flow offers a variety of services, including various levels of yoga classes, TRX suspension training, massage, and even chiropractics and nutrition programs to promote whole body wellness and a healthy lifestyle.
And More…
If you want to simply incorporate Pilates into your regular workout routine at the gym, O2 Fitness, the YMCA, and Lifetime Fitness all offer Plates and yoga classes as well. These gyms also feature amenities like childcare and a variety of workout equipment–which may be useful, depending on your needs or personal preference.
Remember that any step you take to become more active in the new year should be celebrated–so try something new and enjoy doing something just for you.
—————————————————————————————————
Story and photos by Jessica Patrick except Republic of Yoga photo and lead photo, both from Republic.
—————————————————————————————————
Seasonal coverage sponsored in part by Blue Sky Pilates, Republic of Yoga and Smiling Circle Yoga.
https://carycitizenarchive.com/wp-content/uploads/2015/01/yoga-pilates-guide-2015.jpg
350
600
Jessica Patrick
https://carycitizenarchive.com/wp-content/uploads/2020/03/cc-archive-logo-450-v3.png
Jessica Patrick
2015-01-02 14:39:51
2019-12-08 10:14:47
2015 Cary Fitness Guide to Yoga and Pilates