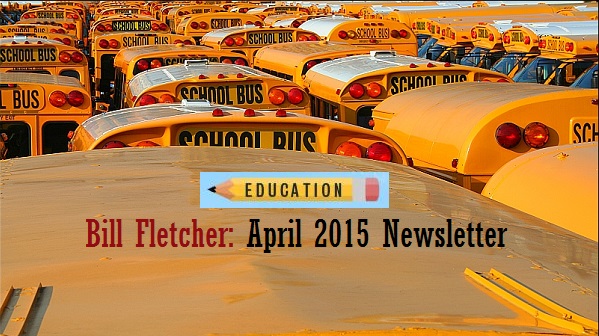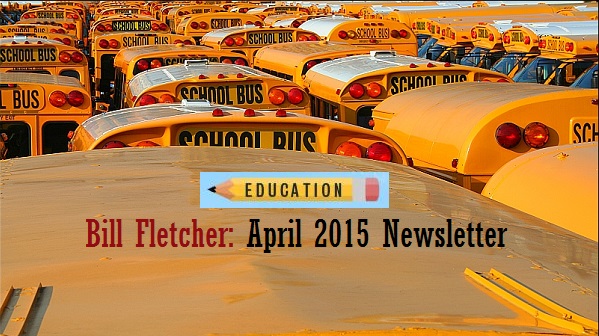 Wake County, NC — Thoughts for April 2015 from Bill Fletcher, Member Wake County Board of Education.
Superintendent's Budget Seeks to Implement New Plan
Dr. Jim Merrill's budget will be released for public review and comment on April 7, 2015. Many changes will be seen, all in efforts to better align the allocation and use of District resources with the recently adopted Vision 2020 strategic plan to prepare our students for success.
Included will be the first year implementation of several multi-year initiatives including increasing teacher compensation and increasing stipends paid to staff who coach and who lead academic, co-curricular and extra-curricular programs for students.
How Much is Enough?
How much is enough to pay support staff including bus drivers, clerical staff, custodians, mechanics, and others? The Superintendent will propose a wage compensation study by an outside organization. To hire and keep talented people requires, among other things, paying wages that are competitive with private industry. Most of our hourly employees have seen little to no change in their hourly pay for the better part of a decade.
Construction Costs are Escalating
The capital plan developed in 2012 by the District and the County relied upon past construction budgets, economic forecasts and new bidding practices that focused on designs that had been built in other districts for less cost/square foot than in Wake. Market forces and new off-site requirements are combining to squeeze project budgets. Stay tuned.
Retooling School Design
With the scarcity of open, developable land for schools, is it time to rethink what schools of the future will look like? What would a 400 student high school located on the 10th floor of a high rise look like? How would the program be different? Who would get to attend?
What about athletics and arts? Lots of questions to be asked and answered but as a community we must begin the conversation. There are few, if any, 70 acre high school sites left.
WAKE Up & Read Book Drive Success!
Area Realtors, businesses, churches and chambers of commerce have collected more than 100,000 books. Volunteers are still needed to process and help distribute books at "free book fairs" in each of ten elementary schools. Get more info at www.wakeupandread.org.
Transfer Process Changes
In the continuing effort to support parental choice options, the District welcomes requests for school changes during the clearly defined transfer request periods in January, February and March. The goal: provide greater certainty for families and minimize unexpected student movement after the budget has been developed and teaching positions have been allocated.
Factoid #10
Wake County provides transportation every day to more than 80,000 students. Current costs average at $800 per student on a yellow bus – or $2.22 per trip per student to and from school. For children who require special transportation services the cost is $8,000 per student or $22.22 per trip. Note: Charter schools are not required to provide transportation.
Parent Chats
Parent chats are held on the first Thursdays and on the third Mondays of each month. They are not held on holidays.
1st Thursdays: 1 pm, Cary Chamber, 315 N Academy Street
3rd Mondays: 11 am, Caribou Coffee shop, 109 SW Maynard
Get in Touch
BFletcher@wcpss.net  ||  Voice Mail: 919-431-7332   ||  Mobile: 919-880-5301
———————————————————————————————————————————–
Story by Bill Fletcher, Member Wake County Board of Education. Photo by Rupert Ganzer.
https://carycitizenarchive.com/wp-content/uploads/2015/04/Bill-Fletcher2.jpg
336
599
Bill Fletcher
https://carycitizenarchive.com/wp-content/uploads/2020/03/cc-archive-logo-450-v3.png
Bill Fletcher
2015-04-08 08:43:13
2015-04-08 08:43:13
Education: Bill Fletcher April Newsletter