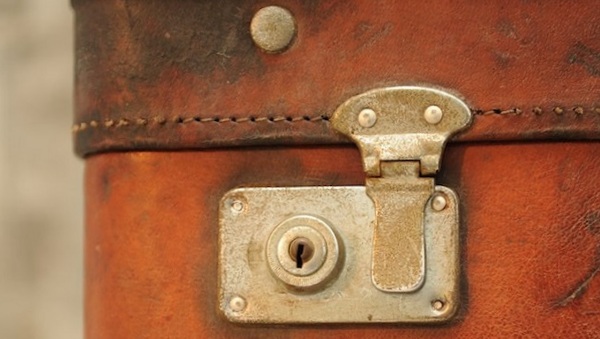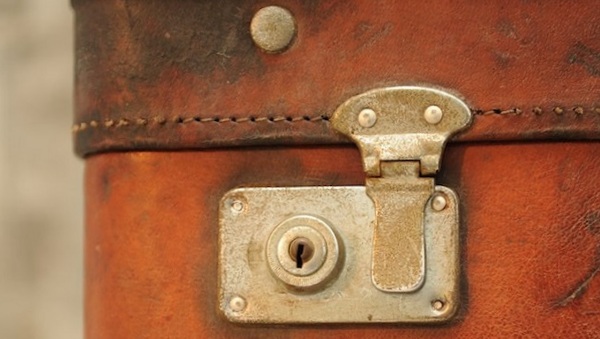 Cary, NC — Every day, historical artifacts, documents and stories filled with clues into the past are accidentally thrown away. This is the story of Jimmy Gibbs, a man who recognized the value of his great-grandfather's historical treasures and risked his life to save them.
Catching Up
Last month, I introduced you to Jimmy Gibbs, the great-grandson of Revered J. W. Meadows. Rev. Meadows was a leader in Cary's African American community in the early 1900's, and Gibbs told me all about him and what he did for others back in the days when kids went to segregated schools and people worshiped in segregated churches.
Gibbs, an only child, grew up in Cary sitting on the same furniture that his parents, grandparents and great-grandparents sat on. Now, in 2015, only Gibbs and his mother are left, and Gibbs has taken it upon himself to protect and preserve his family's antique furniture.
A Love for Antiques
Gibbs has always been drawn to antiques. "As a child," he told me, "I remember filling my bedroom with everything historic and antique. I went up in my parents' attic and found old lanterns and milk jugs and set them all in my room and filled my room with candles."
Gibbs' grandparents lived in a house on Cornwall Road in Cary, near where Glenaire stands today. "It was a big house with fruit trees in the back, and that's where my parents got married," Gibbs reflected. He remembers visiting his grandparents and sitting on the same furniture that his great-grandparents, grandparents and parents all used. "Sitting on the furniture made me feel like I was part of the conversations at that time; like I was there," he told me.
When Gibbs' family moved out of the house and to Raleigh in the 60's, they took some of the furniture with them but left several pieces in the old home.
A Big Fire
Later, in the mid 70's, by happenstance, a 20-something year-old Jimmy Gibbs was driving by his family's old Cary home only to see that it had caught fire.
He immediately pulled over and started pulling furniture out of the burning house. "From all the stories and history my family told me throughout the years, I knew the value of the furniture," Gibbs told me. "I knew the pieces were historical and that they needed to come out."
"While the house was burning, I kept pulling all the furniture from the house into the front yard that I could. I rescued a rocking chair, a love seat and a buffet. I had a man on the street help me move the huge buffet, which was completely charred by the time I got to it."
Gibbs also saved Revered Meadows' bibles, robes and pipes. Between the pieces he had saved from the fire and the pieces he already had, Gibbs owned quite an antique collection.
Traveling Furniture
As many young people do, Gibbs moved from place-to-place as he settled into a career. The furniture and other artifacts always went with him. With the help of family and friends, he worked to restore some of the pieces that had burned or that were old and falling apart.
The large buffet, however, was in awful shape. "It stunk; it smelled like charred wood," Gibbs told me. "I put a tarp over it and kept it outside on my patio and called four restorers to come by and look at it. It was the fourth who finally came and picked it up."
The three other restorers had quickly said the buffet was beyond repair.
"It took the fourth restorer almost two years," Gibbs said, "and I kept calling him, figuring he had taken off with the piece because I hadn't seen him or heard from him. When he brought it back to my house, I was amazed at how it looked. It was beautiful, and he had written no charge on the bill. He must have realized how important it was and decided to restore it out of love."
A New Home for the Collection
Although the pieces were safe in Gibbs' home, he was worried about what would happen to them one day. "I didn't know what to do with all these historic artifacts," Gibbs told me. "If I died, no one in my family would know what to do with them. That's when I approached Kris."
Kris Carmichael is the Operations & Program Supervisor for Historical Resources at the Page-Walker Arts & History Center. With Carmichael's help, Gibbs generously donated his family's furniture to the Town of Cary. "We were interested in the furniture because it has ties and connections to Cary's African American history – which is an important story to tell," Kris told me.
"I just felt honored that they'd take it," Gibbs said with tears in his eyes. "It needed a home. When the guys came from the town to pick up the collection, they wrapped all of the items up so carefully, like they were something from the Smithsonian Museum. That warmed my heart, the way they handled the items, because I knew that they were going to a safe place."
Plans for the Future
Gibbs can rest easy now that his great-grandfather's collection has a lifelong home. Though long-term plans for the furniture are yet to be determined, Reverend Meadows' artifacts, and similar pieces from the time, will one day be displayed in a way that will honor Cary's history.
"I want people to see that there were African Americans at that time that worked for the state, educated people and made a difference," Gibbs told me. "There was a lot of comradery back in that day; people just didn't go without. They helped each other."
Related Content
——————————————————————————————————————————–
Story told to Jessica Patrick by Jimmy Gibbs. Story photos from the Page-Walker archives. Lead photo by Jonas Merian. Read more stories about Cary's history.
https://carycitizenarchive.com/wp-content/uploads/2015/10/Gibbs.jpg
339
600
Jessica Patrick
https://carycitizenarchive.com/wp-content/uploads/2020/03/cc-archive-logo-450-v3.png
Jessica Patrick
2015-10-14 09:03:18
2015-10-16 10:07:59
History: The Traveling Furniture