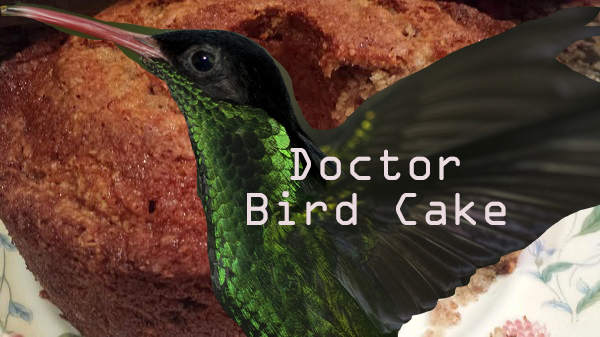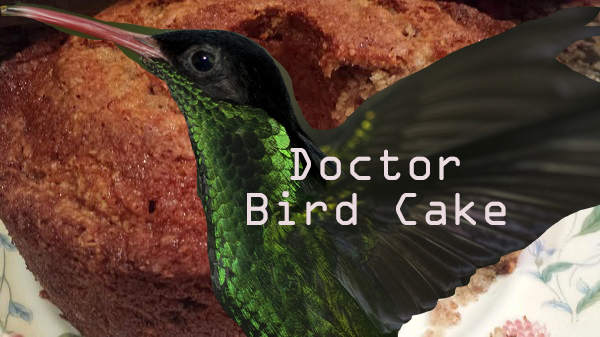 Cary, NC — When I found a recipe for Doctor Bird Cake in my family's old recipe book, I knew there had to be a story behind the name. Sure enough, there is!
Doctor Bird Cake
By now, loyal readers have probably picked up on the fact that I absolutely love baked goods. Desserts, breads, scones, etc. are my weakness, and I've published quite a few recipes of that nature on CaryCitizen. So, as I was flipping through an old recipe book, of course I stopped at something called "Doctor Bird Cake." The ingredients sounded right up my alley, but the name sounded so odd – and a little dark – and my curiosity got the best of me.
I made the cake that night (which is delicious and more like bread, by the way), but not before I did a little research on the origin of Doctor Bird Cake and how it got its name.
Why the Funky Name?
Doctor Bird Cake, which contains bananas and pineapple as its main ingredients, was thought to have first been made in Jamaica in the late 1960's.
The cake's name was inspired by a Jamaican variety of hummingbird called the Red-Billed Streamertail, because the cake was thought to be sweet enough to attract hummingbirds, and the bananas in the cake were compared to the bird's yellow coloring.
The "doctor" part of the name comes from the way the hummingbird uses its long beak to probe flowers, which, to some, resembled a doctor inspecting a patient.
Recipe
In case a crazy name isn't enough of a reason for you to try this recipe (ashamedly, it was for me), Doctor Bird Cake is a filling, delicious recipe that is, in fact, worth your time.
It's easy to make, and the pineapple juice and bananas make it very moist. Different versions of this cake (called hummingbird cake) call for extra ingredients and cream cheese frosting, but this recipe for classic Doctor Bird Cake is icing-free and more like a bread. This recipe makes a very large cake, so divide it up and share it and the story of its name with friends.
Ingredients:
3 cups flour
1 tsp. baking soda
1 tsp. cinnamon
1 tsp. salt
2 cups sugar
1.5 cups oil
1 (8 oz.) can undrained, crushed pineapple
3 eggs
8 oz. shredded coconut
1 cup chopped pecans
1.5 tsp. vanilla
2 cups (about 4 diced) ripe bananas
Directions:
Preheat oven to 350 and grease a bundt or tube pan.
Combine all dry ingredients in large bowl with a whisk.
Add oil, undrained pineapple, eggs, coconut, pecans, vanilla and bananas.
Whisk by hand or with an electric mixer until batter is well combined.
Pour batter in pan and bake for 80 minutes or until knife comes out clean.
Cool in pan for 10 minutes before turning out to cool on a rack.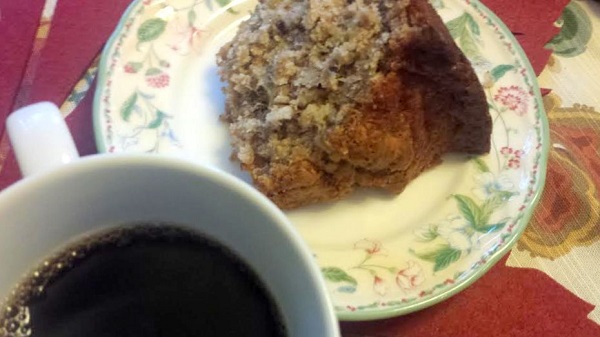 Other Bakery-Worthy Recipes
———————————————————————————————————————————
Story and photos by Jessica Patrick. Hummingbird photo by Alexander Heavner.
https://carycitizenarchive.com/wp-content/uploads/2015/11/Doctor-Bird-Cake1.jpg
337
600
Jessica Patrick
https://carycitizenarchive.com/wp-content/uploads/2020/03/cc-archive-logo-450-v3.png
Jessica Patrick
2015-11-12 11:10:37
2015-11-12 11:10:37
Recipe: Doctor Bird Cake