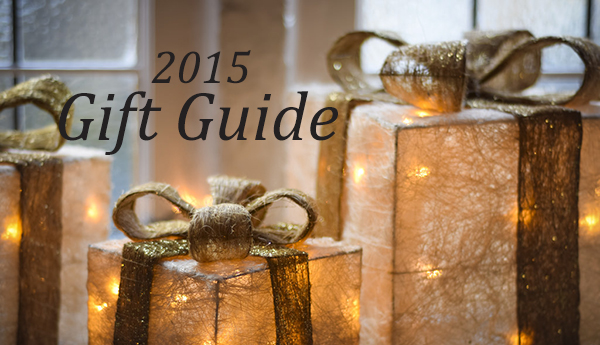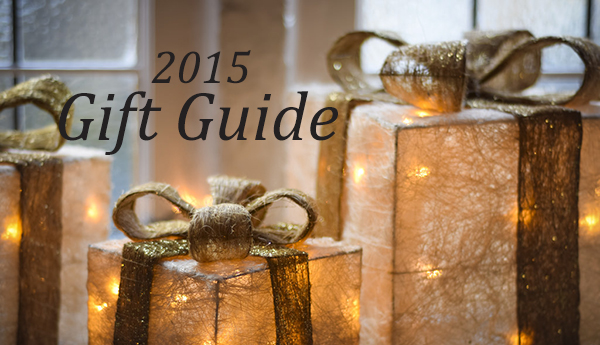 Cary, NC — Enjoy this guide of great places to find gifts from locally-owned stores in Cary. It's our way of supporting "Small Business Saturday."
What is Small Business Saturday?
Small Business Saturday was created in 2010, right in the middle of the Great Recession, when American Express came up with the idea to highlight local businesses. Since then, the Saturday after Thanksgiving (aka the day after Black Friday) has become known as Small Business Saturday. This year, the date falls on November 28, 2015.
We toured around town in recent weeks to learn what special items Cary's locally-owned shops and boutiques have for sale this Holiday Season. Forget the mall – shop local and shop small!
Why Shop Local?
When you patronize a locally-owned business, your money stays right here in the community. These owners live here, have kids here and, in turn, also shop here in Cary.
I appreciate the personalized service, and many of the store owners know my name and strike up conversations when I enter the store. Many also offer free gift wrapping or interesting packaging when you finalize your purchase.
You will find unique items in these stores that you won't find anywhere else, and the prices on these items are often better than those of similar items in larger stores.
Our Cary Shopping List
We like to organize our shopping by who we are looking for. To that end, we categorize our gift guide by recipient. Happy shopping, and keep it local!
The Monogram Maniac
Many girls in high school and college love to display their initials on everything. We found a few novel ideas that they may not already own, like these silver and gold-filled Mini Monogram Necklaces (below, $30 each) at Laura Lee Gifts in Tryon Village.

You can also find Monogrammed Converses at Pink Alli (right) in Stone Creek Village.
Want something else monogrammed? Pink Alli will monogram just about anything you bring them for $10/letter, any color, any font. Just allow 1 1/2 to 2 weeks.

Make a big impression when your wrap with monogrammed wrapping paper from Cute Buttons in Ashworth Village. Paper is $52 for 18 feet, and you can design your own.
The beautiful leather bag from Halie's Boutique comes in two sizes priced from $27-$44 in leather or metallic. Add $10 and seven days for monogramming.
Doting Grandma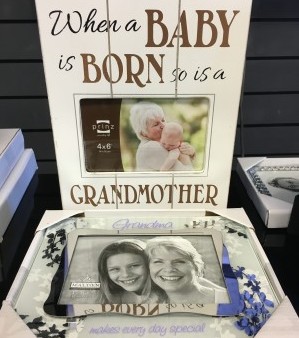 She probably has all the things she needs, but she loves those grandkids and will take all the photos you can send her.
To help her keep them organized, head to The Fotoshoppe and burn your photos to CDs.
Or, better yet, make her a present of gorgeous bound photo albums with captions and a theme or a cup with a photo on it.
To keep it simple, stick a favorite family photo in a beautiful frame. The store can also print photos on coffee mugs and in snow globes.
 The Difficult Dudes
Buying gifts for guys never gets any easier. Either they seem to have everything, or their interests are so esoteric you can't imagine what they actually want or need.
Our ideas include handmade cufflinks from Stonehaven Jewelry if you are looking for some luxury. Another novelty is a fun flask to take to a football game. Does your dude like to camp? A Yeti cooler bag is guaranteed to keep the cold things so cold the ice won't melt! Maybe the kids need to get Dad something fun? Try a pair of fashion socks that won't break their budget.

Stonehaven Jewelry in Downtown Cary has unique handmade items like these cufflinks (left), and flasks with sass can be found at Violets in Waverly Place.
Find this Ultimate Cooler at Omega Sports in Park West Village for $299. The Happy Socks can be found at Laura Lee Gifts in Tryon Village for $12.99.
Quirky Kids
Whether your kid is an outdoor enthusiast or more of an artist, we found some great gifts for them around town. For the kid who can't keep still, how about a zip line, light-up bike wheels or maybe a new-fangled scooter? Prices were reasonable for all these gifts, and they show that you don't need to go to the "big boxes" to get something unique.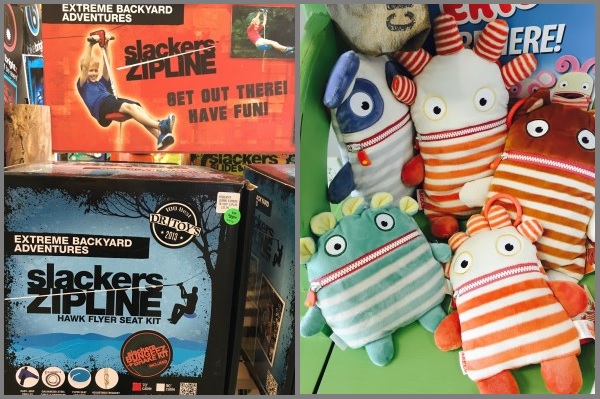 Active kids need outdoor fun like this Slackers Zipline at Learning Express for $99.99.
Young children can write down what's bothering them in these Worry Eater dolls (top right). Parents can open the pocket and use these as a new line of communication.
They're available at LauraLee Gifts for $15-$23.
Part action figure, part video production, kids can make mini movies using the Stik-bots Studio (left) from Learning Express in Crescent Commons ($12.99). Or, get the cutest hats ever (right) from Ten Thousand Villages in Shoppes of Kildaire for only $20.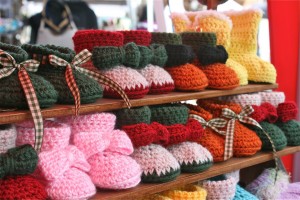 Need an original present for a baby?
Check out these soft, handmade baby booties.
They're found at the monthly Downtown Cary Food & Flea and made by Julia's Bead Store.
Thank Your Teachers
Many folks bake something for their teacher, but how about giving them a mix so they can whip up something fancy themselves?
Great Harvest Bread Company in Cary can help you put together gifts, like a great eye-catching arrangement of pancake mix with a spatula and syrup.

Hostess with the Most-est
You'll be attending plenty of holiday gatherings this season, and you don't want to arrive empty-handed. You could bring a bottle of wine, but something more personal is always appreciated. Take a look at some of these novel ideas.

These beautifully printed tea towels are almost frame-worthy from Elizabeth's in Downtown Cary.
On the top right, these reusable wipes from Whisk in Waverly Place are one part sponge, one part towel. They're good for seven months and dishwasher safe ($6.99).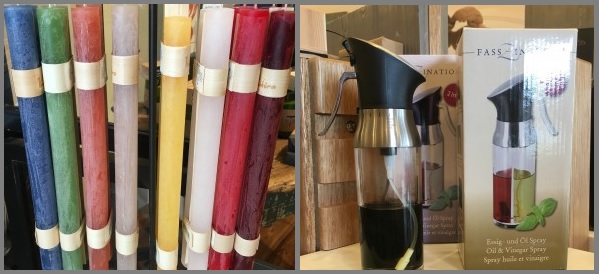 At Waverly Place, you can also find handmade candles by Vance Kitira at only $6 a pair at Violets or an oil & vinegar spray dispenser at Vom Fass for $34.95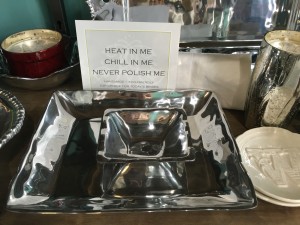 This one is a little more than just a hostess gift, but your best friend would enjoy it.
Halie's Boutique carries a wide range of serving items from Beatriz Ball which can go in the freezer for cold dips and in the oven for hot items. This tray is great for hors d'oeuvres, but the possibilities are endless.
Prices range from $50- $150.
That Special Someone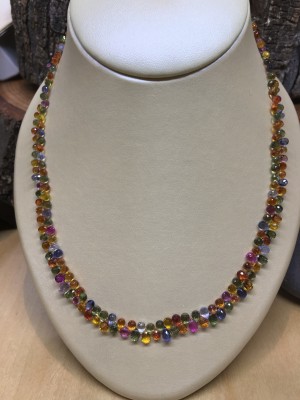 You know you have a special someone on your list that deserves an extravagant gift – your mom, your girlfriend or your sweetheart?
You can find the ideal item at a local Cary shop. Maybe she's a photo buff that has a collection that needs to switch to the digital age. Maybe she has a love for fine jewelry. Maybe she is an awesome crafter.
Here's some inspiration.
She'll feel extra special if she receives this multi-colored sapphire stone necklace from Stonehaven Jewelry in Downtown Cary. Stonehaven can customize jewelry anytime, but you'll find something original every time you visit.
Need more ideas?
This kit (below, left) from The Fotoshoppe in Crescent Commons has everything you need to transfer and organize your old film photos, slides or video to store in one safe place. Price range from $49 up to $399.
Elegant Stitches in Waverly Place carries quality sewing machines from Bernina.

This machine (right) has over 150 decorative stitches, 2 alphabets, 20 quilting stitches and 100 built in embroidery designs! It's one of their doorbusters at $699.
They have a starter model for only $149, too.
The Environmentalist
Organic food and practicing eco-friendly behaviors aren't fringe ideas anymore. Chances are you are making some changes in your life to be more sustainable as more products enter the marketplace that are not only affordable, but stylish, too.
Kids can be eco-friendly as well. This kit (left) from the Learning Express has all the tools to create beads using ordinary paper or recycled magazines for $24.99.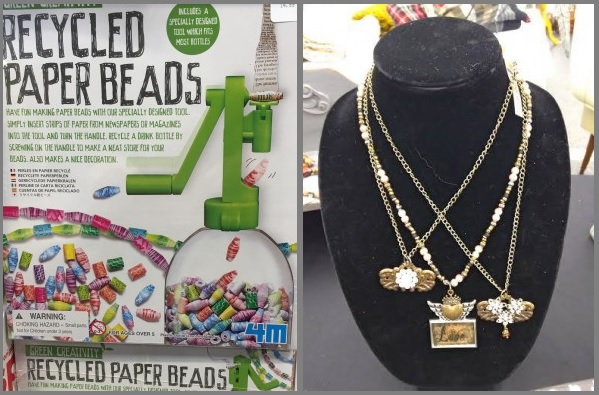 The jewelry pieces are upcycled metal assemblages that are paired with new chains from You Me Us Designs at the Downtown Cary Food & Flea.

These baskets (left) from Ten Thousand Villages retail for only $10 each. The store's mission is to sell only sustainable goods that also offer a living wage to the maker. Laura Lee Gifts carries the Rona B line of handbags (right) made from recycled US Postal service messenger bags. They're guaranteed to be sturdy and waterproof, and they retail from $48.99-$68.99.
The Fitness Freak
If you run or workout, wouldn't you love for a friend to buy you something you really need for your next gym trip or race? Luckily, you live in Cary, where we have a couple independent fitness retailers that can help you find gifts for loved ones who are always on-the-go.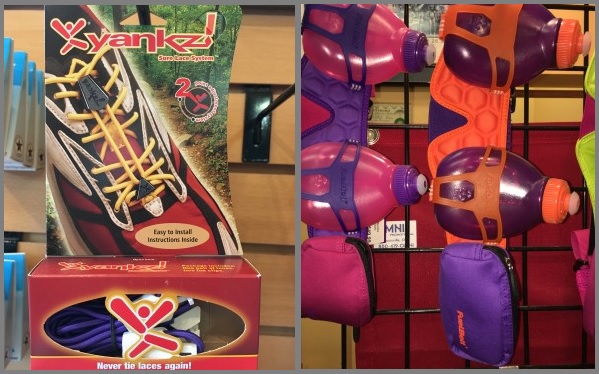 Ever trip over an untied shoelace? Imagine if you were running a race. Get your running friend these Yanks (left) for only $8.99 at Inside Out Sports in Preston Village. They'll never have to tie their laces again. If you run, you need hydration on the go. A Fuel Belt does the job. Pictured here (right) with 3 bottles from Inside Out Sports for $49.99, there are also larger belts available.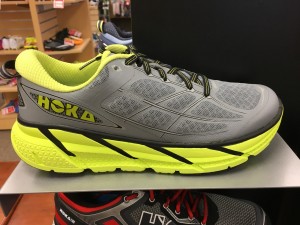 The newest trend in running shoes is to have more rolling support. These shoes by Hoka can be found at Omega Sports in Park West Village starting at about $100.
North Carolina Pride
In almost every store we visited, we found merchandise with a North Carolina state silhouette. We saw jewelry, t-shirts, mugs, hats and even pillows. People are proud of our state and want to show it!
These items can be given to folks who've recently arrived in Cary or who have moved away and miss it. Check out what we found. This one's a crossover (below, left) – fitness and NC pride.
Find it at Inside Out Sports in Preston Walk.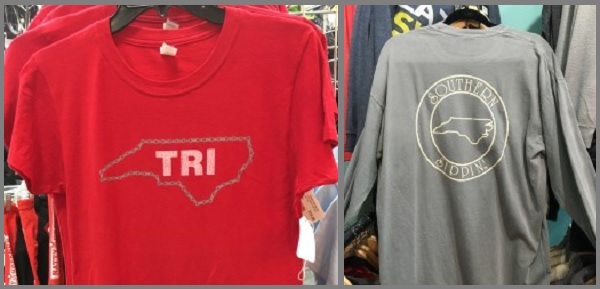 Sippin' Southern is a line that Halie's Boutique in Parkside Town Commons just started to carry. The long Sleeved t-shirt (above, right) is $31 and can be monogrammed.

Check out this cute little necklace (left) from the Purple Polka Dot in Downtown Cary for only $20. The inexpensive coasters are found at Made in Stonecreek Village.
For the Pets
Your pet is a member of the family, right? How many of you plan to give your cat or dog a holiday gift? We've rounded up a few cute and useful items that you would probably buy for them anyway, but 'tis the season. Whether you are looking for something healthy for your dog to eat, or want him to go outside in style, you can find excellent ideas locally in Cary.

Keep your pup engaged and active in order to get a snack when you're away. The Kong Slo-Bowl (left) can be found at Paws in the City in Tryon Village. Paws also has all-natural treats for your dog that will keep his teeth and gums healthy and not add a lot of unneeded calories.
Adorable Sweaters (right) by Dallas Dogs can be found at Woofgang Bakery in Stone Creek Village for $24.98. Buying them at the holidays is perfect timing, as the new year brings temperatures that even their fur coats won't protect them from.
Crazy Pet Lovers
Pets are a big business, and so are pet-lovers. Know a Crazy Cat Lady? Or a friend that has to show their canine pride whenever they can? Check out these items found around town for great gift ideas. I found an adorable welcome mat from Ten Thousand Villages in Shoppes of Kildaire ($39) and a fun pillow case by Face Plant Dreams at Laura Lee Gifts.

A custom painting of your pet from Ana Peralta can be ordered at Paws in the City in Tryon Village (below and left), and everyone knows local phenom Moon & Lola.
They came out with pet-shaped ornaments for the holidays (below, right) – these can even be etched with a name or monogram like their jewelry.
Halie's Boutique carries these for $20 plain (add $3 for monogram).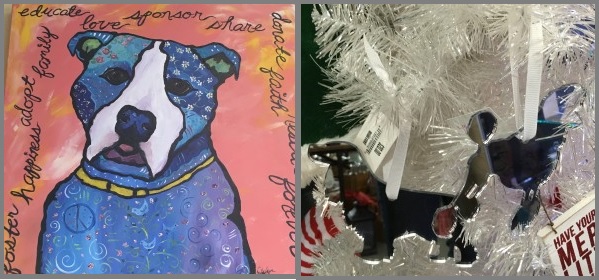 Wine Lover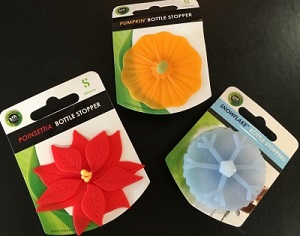 Who doesn't love wine? Gifting is made easy with these fun and functional gifts.
These colorful Charles Viancin stoppers are made of silicone and make a cute stocking stuffer at only $2.99. They can be found at Whisk in Waverly Place.
Lastly, we found this handmade resin clock from Laura Lee Gifts. It retails for $54 and would look great in a kitchen or bar area.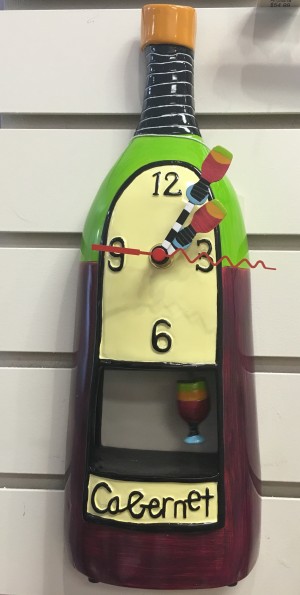 #ShopSmall
Before you head to the mall this weekend, take a look right here in Cary.
You'll save gas and probably find some unique gift ideas that you won't see elsewhere. And, if you tweet or use social media, when you find something great that's local use the tag #ShopSmall this holiday season!
Holiday Content
Below, find links to our other 2015 holiday stories – like a complete guide to all of Cary's wonderful holiday events, a list of Cary's holiday craft markets (in case your shopping list still isn't complete after this weekend) and this year's tree decorating trends.
Of course, we'll keep publishing holiday stories throughout the month of December, too.
Happy Holidays, Readers!
———————————————————————————————————————————-
Story and photos by Lindsey Chester. Lead photo by Kris Mouser-Brown.
———————————————————————————————————————————-
The Cary Holiday Gift Guide has been sponsored by Laura Lee Gifts, Great Harvest Bread Of Cary, The Downtown Cary Food & Flea, Waverly Place, Stonehaven Jewelry, Elegant Stitches, Halie's Boutique and The Fotoshoppe.
https://carycitizenarchive.com/wp-content/uploads/2015/11/GiftGuide.jpg
345
600
Lindsey Chester
https://carycitizenarchive.com/wp-content/uploads/2020/03/cc-archive-logo-450-v3.png
Lindsey Chester
2015-11-24 14:12:26
2019-12-28 11:33:31
2015 Cary Holiday Gift Guide