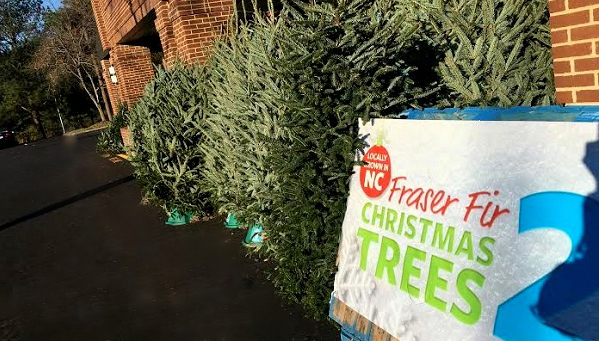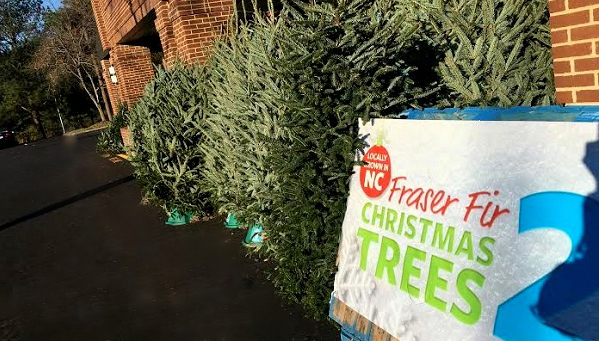 Cary, NC — This weekend, many families will head to Christmas tree lots or pull their artificial trees out of their attics. Since Christmas trees are probably on your mind, too, we found ten fun facts about them (and some great places to find real trees in Cary).
Christmas Trees – Ten Facts
Did you know that North Carolina is one of the best states in the U.S. in which to find Christmas trees? Enjoy the fun facts we found about these needled beauties.
History
Christmas trees became a part of the traditional American Christmas in the 1890's.
Christmas trees were once decorated with apples, nuts, popcorn and cookies.
Real vs. Fake
In 2013, 79% of American households displayed a Christmas tree in their home during the holiday season. Of those trees, about 80% were artificial and about 20% were real.
In 2014, the average price spent on a fake tree in the U.S. was $64. That's a lot higher than $40, which is the average price spent on a real tree.
NC Stats
The NC Christmas tree industry is ranked second in the nation for Christmas tree sales. NC produces over 20% of real Christmas trees grown in the U.S.
In North Carolina, we're most popular for our Fraser Fir trees, which represent 95% of all Christmas tree species grown in the state.
Tree Farming
Christmas trees are grown in all 50 states, including Alaska and Hawaii.
There are close to 350 million real Christmas trees currently growing on Christmas tree farms in the U.S. alone, all planted by farmers.
There are close to 15,000 farms growing Christmas trees in the U.S., and over 100,000 people are employed full or part-time in the industry.
It can take as many as 15 years to grow a tree of typical height (6 – 7 feet) or as little as four years, but the average growing time is seven years.
References: Statista.com, NCChristmasTrees.com, RealChristmasTrees.org, SixWise.com
Real or Fake?
Does your family buy a real tree each year or use a pre-lit artificial? There's no judgement here, but, last year, I did some research to find out which choice is more environmentally-friendly. As it turns out, "Households would need to re-use their artificial tree for 20 years before it could be considered more environmentally friendly than a classic evergreen."
Find Real Trees in Cary
If you choose to buy a real tree this year, many tree lots open in Cary this weekend. Here are three great places to find those NC-grown Fraser Firs.
Upchurch Farm, 2002 Carpenter Upchurch Road, Cary
Cary's Upchurch Farm starts selling NC-grown Christmas trees on Thanksgiving Day at 4 pm. There, you'll find handmade wreaths and Fraser Fir trees (from table-top size all the way to 12 feet) from Brushy Knob, a local Christmas tree-grower.
Green Acres Farm, 1132 Morrisville Carpenter Road, Cary
Green Acres starts selling trees the day after Thanksgiving this year (November 27, 2015). The farm carries fresh NC trees from 4-14 feet tall.
Phillips Farms, 6701 Good Hope Church Road, Cary
Phillips also opens on Friday, November 27, 2015. They have tiny table toppers all the way to 16-footers, in Fraser Firs, blue spruce and white pine Christmas trees.
Related Content
———————————————————————————————————————————–
Story by Jesssica Patrick. Photo by Lindsey Chester.
———————————————————————————————————————————–
CaryCitizen is sponsored in-part by Garden Supply Company on Old Apex Road in Cary.
https://carycitizenarchive.com/wp-content/uploads/2015/11/Trees1.jpg
341
599
Jessica Patrick
https://carycitizenarchive.com/wp-content/uploads/2020/03/cc-archive-logo-450-v3.png
Jessica Patrick
2015-11-25 10:50:17
2015-11-25 10:50:17
Christmas Trees in Cary: 10 Fun Facts