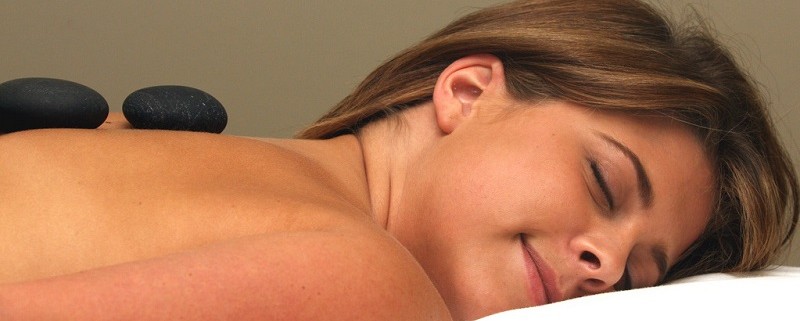 Cary, NC — Keep yourself warm and refreshed this winter with a massage, facial or other spa treatment from one of the many excellent choices we found right here in Cary.
Relax & Treat Yourself in the New Year
Each January, we publish a Cary guide related to wellness and health for the new year. Last year, we checked out the best yoga and Pilates studios in town, and, two years ago, we published a guide to fitness and gyms. For 2016, we'll focus on bringing that health and wellness full circle – with these Cary spas, you can focus on keeping your body fit and happy.
Guide to Spas in Cary
Many Cary spas offer waxing, slimming treatments, aromatherapy and other health and beauty services on their menus. To help you pick the spa that's right for you, we grouped more than 25 spas into categories based on what they offer.
Please Note: These categories do not reflect all the services offered at these locations, as many overlap. The categories are simply meant to show the main focus of each particular spa.
Massages & Facials
Hand & Stone – Waverly Place & Bradford Place
302 Colonades Way, Cary & 12210 Bradford Green Square, Cary
Both Hand & Spa locations in Cary offer massages, facials and hair removal. All services are personalized depending on the client – the massage services menu shows couples massages, sports massages, Swedish massages, pre-natal massages and more. Facials are also personalized for teens, men, sensitive skin and a large variety of other options. Hand & Stone offers quality face and body waxing and additions like hot stones, aromatherapy and more to spa services.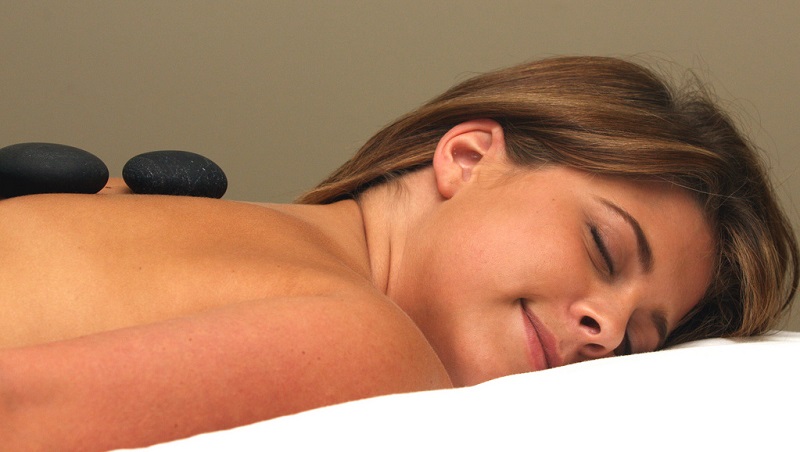 Massage Envy – Park West Village & Parkside Town Commons
1001 Market Center Drive, Morrisville & 7153 O'Kelly Chapel Road, Cary
Murad Healthy Skin Facials are available at these Massage Envy locations in addition to the spa's universal menu of massages, add-on services and more. A facial at Massage Envy is very much a massage in itself – you're in the same calming atmosphere, and the estheticians focus on face and neck massages in addition to providing skin treatments.
Cary Massage – Maynard Office Center
1330 SE Maynard Road, Suite 203, Cary
Soft, soothing music and a relaxing atmosphere greet you at Cary Massage along with therapists who are licensed in massage and body work. Swedish massage, trigger point therapy, reflexology (stretch and movement of hands and feet) and myofacial therapies are offered along with classic couples, pre-natal and sports massages. You can also get a hot stone massage, a facial or a "massage cupping" here, where, through suction, skin is gently drawn upwards.
Massage Heights – Crossroads Plaza
117 Crossroads Boulevard, Cary
Massage Heights offers luxury facials, facial massages and peels to reduce dullness, acne and other skin conditions in a relaxing atmosphere. You can also enjoy a full massage menu with add-ons like aromatherapy and foot scrubs.
Massage Only
Massage Envy Spa – Shoppes of Kildaire
1385 Kildaire Farm Road, Cary
Hot stone massages, aromatherapy, sports massages, pre-natal massages, deep tissue massages, reflexology and more are all offered at this location with add-ons like foot scrubs, aromatherapy and more.
Elements Massage – Fresh Market Shopping Center
3675 SW Cary Parkway, Cary
Elements Massage focuses on providing a customized massage for each client – therapists take the time to personalize the experience by talking to you beforehand. Relaxation, rejuvenation and therapeutic relief are all priority.
Med Spas & Total Body Wellness
Smiling Circle Yoga & Massage – Chocolate Smiles Village
312 W. Chatham Street, Suite 203, Cary
"It gives me a lot of joy to help others based on what I know," Yeong, the owner of Smiling Circle, told me. Yeong is a Licensed Massage & Body Work Therapist (LMBT) and an experienced yoga teacher who just added a facial stretching certification to her belt as well. With her new knowledge of facial massages, she can help clients improve mobility and feel like they have more room in their bodies. Yeong's massage and yoga studio is a cozy, calming nook on the second floor of the Chocolate Smiles Village building in downtown Cary. You can take intimate-sized daily yoga classes under the studio's starry-lighted ceiling or enjoy a customized, whole-body health focused massage from Yeong herself.
"I think relaxation massages are more effective after primary pain issues are taken care of first," she told me when I visited her studio last week. For this reason, Yeong's massages are more clinical – to help clients reduce chronic muscle and joint pain, she begins each massage with an assessment of that particular client's pain. She'll ask you what your job is and how much you sit or stand throughout the day and offer postural advice accordingly. Relaxation massages are still offered, but pain reduction and health are addressed first. You can purchase yoga packages, massage packages or both for Smiling Circle. Want to try it? Right now, Yeong is offering a "buy two massages, get one free" special.
Cary Med Spa & Wellness – near WakeMed Cary
400 Ashville Avenue, Suite 200, Cary
Cary Med Spa & Wellness focuses on "total care for your body." A team of estheticians, physicians and plastic surgeons work together to address a large spectrum of wellness issues like weight loss, hormone therapy, skin health, cosmetic procedures, relaxation and stress relief and more. It's a spa and a doctor's office under one roof.
Spa at Stonecreek  – Stonecreek Village
208 Ledgestone Way, Cary
Slimming services are some of the most popular services offered at the Spa at Stonecreek, though the large spa also has its share of relaxing treatments and beauty services. At the Spa at Stonecreek, you'll find a team of massage therapists, estheticians, nail technicians and specialists trained to use non-invasive, painless slimming technologies, like a "body scan" that can help clients track their progress as they receive regular slimming treatments. These treatments target cellulite, stubborn belly fat and more with lipo-lasers and air therapy machines. Clients see the best results when they come in for treatments regularly, so the Spa at Stonecreek offers memberships for these services.
Not interested in the slimming treatments? Plenty of other services focused on beauty, mental health and pure relaxation are available here, too. The spa, which was formerly called Healthy Body Spa, is open but undergoing renovations to add even more distinct services to their mix, like a relaxation lounge, a large couples suite for couples massages, and a new room dedicated to an Indian practice that focus on relaxation, brain boosting and mental health.
Bodylase Skin Spa – Tryon Road
501 Keisler Drive, Cary
Like Cary Med Spa & Wellness, Bodylase offers medical treatments that target skin concerns, weight loss and more. Some of the services include Cool Sculpting and SmartLipo, laser facials, skin resurfacing, laser tattoo removal and Botox injections. No massages are offered at Bodylase.
Day Spas & Beauty Services
Von Kekel Aveda Lifestyle Salon Spa – Cary Centrum
2230 Walnut Street, Cary
This is a beauty-focused, full-service hair salon and spa that offers waxing, facials, nail services, massage, make-up artistry and body scrubs and body masks. You can even get a make-up application lesson while you're there.
Life Spa – Lifetime Fitness
1770 Regency Parkway, Cary
This spa is nestled inside a large Cary gym. Services include full service hair styling, cuts and color, facials, massages and a large menu of skin treatments like Botox, re-surfacing, micro-needling and more.
The Green Room – Shoppes of Kildaire
1319 Kildaire Farm Road, Cary
The Green Room is brand-new to Cary, and it's one of the few places in the area where you can get quality yet affordable waxing, tanning and blow-out services instantly and all in one place. Of course, there's plenty of time to relax at The Green Room, but the point of this spa is to provide beauty services to busy clients in a comfortable yet efficient manner.
Eyebrow experts will customize facial waxing appointments, and stylists will give you a quick, chic blowouts (for only $35) or up-dos that will leave you feeling beautiful and refreshed in no time at all. Packages are available for all services, including tanning. Walk-ins are always welcome, but schedule an appointment to ensure no wait time.
The Spa by Mitchell's – Cary Towne Center
1105 Walnut Street, Suite 160, Cary
The Spa by Mitchell's has it all – you can enjoy luxurious massages and facials, purchase spa days to enjoy a day of pampering or stop in to the full-service salon for a haircut, color, waxing, manicure or pedicure. Don't let the full-service hair and nail salons fool you – a spa day here is no joke. You'll get your own robe and slippers, hot neck pillow, light refreshments and access to a changing room with showers and a "quiet room" if you purchase a massage or facial.
Tanas Hair Designs & Day Spa – Cary Parkway
105 Baines Court, Cary
Much like The Spa by Mitchell's, hair styling, nail artistry, skin care and a day spa experience with massages are all possible at Tanas. Spa packages that combine these services – some even come with lunch – are offered.
La Therapie Day Spa – Preston Walk
1000 Darrington Drive, Suite 100, Cary
La Therapie is a day spa with a full-service hair salon that offers cuts, styling, coloring, hair treatments and more in addition to make-up application, waxing and nail care. Spa treatments include massage therapy, basic and advanced facials, acupuncture, endermologie (to target cellulite) and special "gentlemen's services."
Triangle Day Spa – Walnut Street
2005 Walnut Street, Cary
Triangle Day Spa offers facials and massages in addition to a full menu of hair and nail services.
Creative Offerings
The Umstead Spa – Harrison Avenue
100 Woodland Pond Drive, Cary
You know The Umstead for its five-star restaurant and hotel, but do you know about its spa? Prices may be higher here, but the experience and environment you'll witness at this spa is incredible. Soaking baths in front of a large window with a view of nature can be added onto massage treatments, and The Umstead even has a couples suite to provide a complete couples massage experience. Body treatments are some of the most creative experiences you can opt for at this spa – like a body polish or "cherry blossom ritual." Classic massages, facials and manicures and pedicures are all offered, too. Since this is The Umstead, you can pair your spa day with lunch or afternoon tea for an all-day experience.
Nirvelli Day Spa – Cornerstone Shopping Center
151 Quarrystone Circle, Suite 114, Cary
Nirvelli stands out in that it offers acupuncture, Thai massage (which focuses on stretching the body) and body work like manipulation, alignment and Reiki Energy Work (which addresses mind and emotions in addition to the body) along with classic spa treatments like classic massages, facials, skin and nail care and spa packages.
Amb Day Spa – SE Maynard Road
1210 SE Maynard Road, Suite 201, Cary
Amb Day Spa is a natural spa that offers classic massages, facials and waxing in addition to creative treatments like the Yoni Steam, a organic herb steaming experience that is meant to help women connect with their feminine energies and promote relaxation and healing. Reflexology and acupressure are other creative services offered.
Skin Care & Body Treatments
Bloom Skin Spa – Tryon Road
527 Keisler Drive, Suite 204, Cary
Bloom Skin Spa offers massages, but their main focus is on skin and body treatments like LED treatments, micro-needling, Microderm, Vascutouch, Ultherapy, acne, scars and stretchmarks and hair removal. Unfamiliar with these long names? Most are treatments provided to address aesthetic concerns due to weight gain or loss and skin conditions.
Roman Skin & Body Care Spa – Kildaire Farm Road
109 Brady Court, Cary
Again, this spa offers massages but focuses on skin care and aesthetic and beauty treatments. Peels, Dermaplaning, micro-needling, corrective facials, wax and tinting services, eye treatments and make-up application are all offered.
Le Nu Spa – Kildaire Farm Road
3434 Kildaire Farm Road, Suite 126, Cary
Le Nu Spa blends the holistic practices of Eastern medicine with the advancements of Western science to treat acne, aging and weight related problems. This spa offers massages, nail services and make-up application for special occasions, but Le Nu's focus is on skin care, skin discoloration and facials and body treatments.
---
Story and story photos by Jessica Patrick. Lead photo by David Smith.
---
The Guide to Spas is sponsored in-part by The Green Room, Smiling Circle Yoga & Massage and the Spa at Stonecreek.
https://carycitizenarchive.com/wp-content/uploads/2016/01/Spa2.jpg
452
800
Jessica Patrick
https://carycitizenarchive.com/wp-content/uploads/2020/03/cc-archive-logo-450-v3.png
Jessica Patrick
2016-01-08 09:05:28
2019-12-08 10:25:02
Guide to Spas in Cary