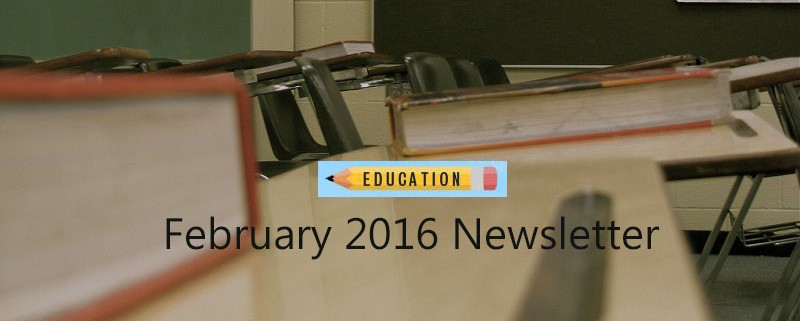 Wake County, NC — Thoughts for February 2016 from Bill Fletcher, Member Wake County Board of Education.
Paying for School Construction – Looking at Options
The County Commission and School Board are discussing different ways to pay for school construction in the future. Historically, the boards have periodically asked voters to approve the issuance of bonds to finance building now and pay back over time.  Bonds make sense, as schools will serve many families who do not yet live here.
By using bonds, newcomers help pay for the cost of serving the County's growth.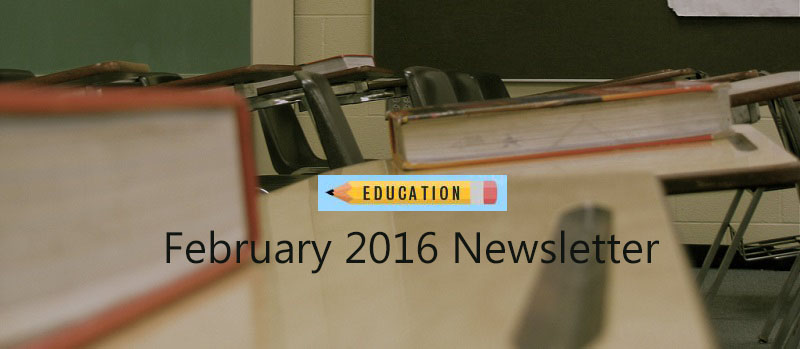 The lowest cost way to pay for school construction would be with cash. Converting to a cash system would require higher tax rates but would be the least cost strategy. Few people support this approach. In between is a combination of cash and Limited Obligation Bonds (LOBs). When a general obligation bond is completely paid off, law permits governments to re-issue up to 67% of the original bond amount as LOBs without holding a referendum. There are pros and cons to the idea of issuing debt without specific voter approval. Stay tuned. Discussions are just beginning.
Growth Continues – Additional Capacity Still Needed
Recent data suggests that the rapid expansion of non-WCPSS schools captured about 1,000 more students than the 2012 projections predicted. The long range trends continue to show between 2,000 and 3,000 or more additional students enrolling in the WCPSS system each year for the foreseeable future. And don't forget that more than 25,000 students use more than 1,100 so-called temporary classrooms each day. Many of those TCRs are beyond their useful life and need to be retired.
Wake Up & Read Book Drive 2016 Launches
Help put 10 books in the hands of more than 9,000 children who have no books at home. It's the 2016 WAKE Up and Read Book Drive! The books will be distributed to 10 elementary schools, 20 child care centers and 10 community centers. The goal – 110,000 books collected and given away! Engage your friends, co-workers and people in your faith community to collect gently used books for children ages one to 12 and bring then to a collection center near you.
Legislative Principles
Soon, the General Assembly will return to town for an election year short session. Allow me to suggest a fundamental principle against which to test any education policy or law: Will it serve all children well or just some children? And, when implemented, what are its likely unintended consequences to other schools and children?
Temporary Classrooms
When does a temporary classroom or TCR become an expense we can no longer afford? Assume for the moment that a TCR (aka trailer, box, learning cottage) provides an educational space equivalent to an interior classroom. Beyond that, TRCs are less expensive to purchase and can be in use within six to eight months of plan approval.
New schools or additions typically take two to three years.
In reality, TCRs are neither temporary or easily relocated. TCRs often run afoul of municipal planning or design standards. Installation of a TCR requires as much permitting, plan review, inspection and typical "red tape" as standard construction. Moving a TCR has become problematic due to local restrictions on day of week and time of day that a TCR may be on the road. The resulting cost to move a single TCR is approaching $100,000!
Factoid #20
The 2015 General Assembly included funding for additional first grade teachers. Wake expects to get 140 new positions. Where will we find 140 elementary classrooms by August?
---
Story by Bill Fletcher, Member Wake County Board of Education. Photo by Ryan Stanton.
https://carycitizenarchive.com/wp-content/uploads/2016/02/Bill9.jpg
349
800
Bill Fletcher
https://carycitizenarchive.com/wp-content/uploads/2020/03/cc-archive-logo-450-v3.png
Bill Fletcher
2016-02-04 10:12:53
2019-12-08 10:25:12
Education: Bill Fletcher February Newsletter